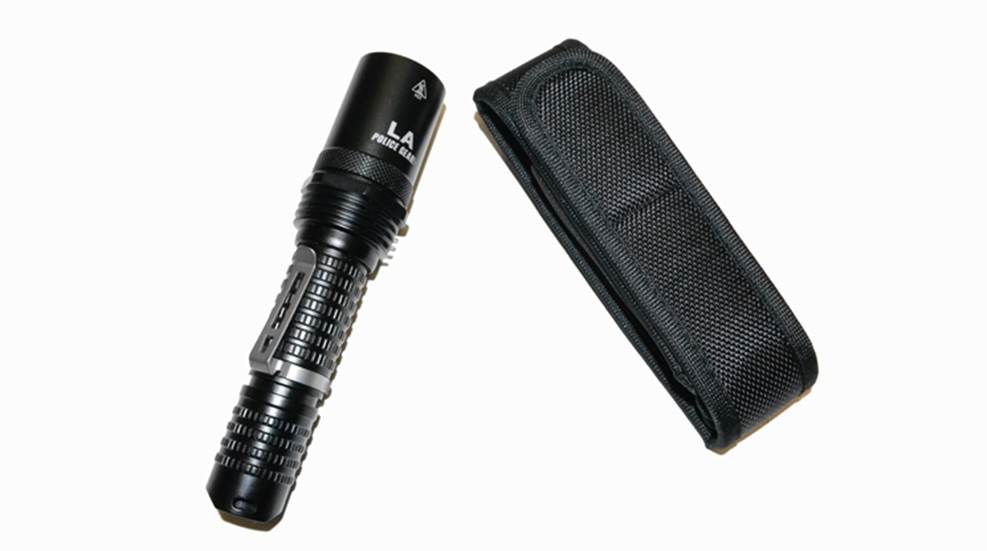 There's something ingrained in the American psyche that wants more power. Our cars have V8 engines, our computers have terabyte hard drives, even our phones have to be the latest and greatest. The dichotomy, of course, is that we hate paying for that power, whether complaining about the price of gas, the speed at which technology becomes outdated or just having to lug around something heavy.
It's all about compromises, as is much in life. The LA Police Gear Operator Tactical L1 flashlight offers a blinding 800 lumens, two separate settings, four modes of operation and up to 63 hours of run time on two CR123 batteries. It does all this at an MSRP under $50, too.
It's not as polished as other lights, with a shiny black finish rather than the polished matte that's all the rage, but that's about the only visual difference between the L1 and flashlights selling for more than twice the price. The settings, though, really set the L1 apart. Two separate modes are available: Tactical, which allows the user to switch between high output and strobe, and Working, which gives the high, medium and low settings with each button-push. Even more impressive, it remembers which setting was used last rather than defaulting to high. This is important if you're using the low setting for maneuvering in low- or no-light scenarios.
The high setting offers 800 lumens and a runtime of 2.3 hours. Medium gives 320 lumens for 3 hours, while Low gives 10 lumens and an impressive 63 hours of runtime (more than 2.5 days of continuous use). The High setting provides visibility for up to 200 yards, and the L1 is impact resistant from a drop height of 1.5 meters and water resistant to 2 meters.
MSRP: $59.99.