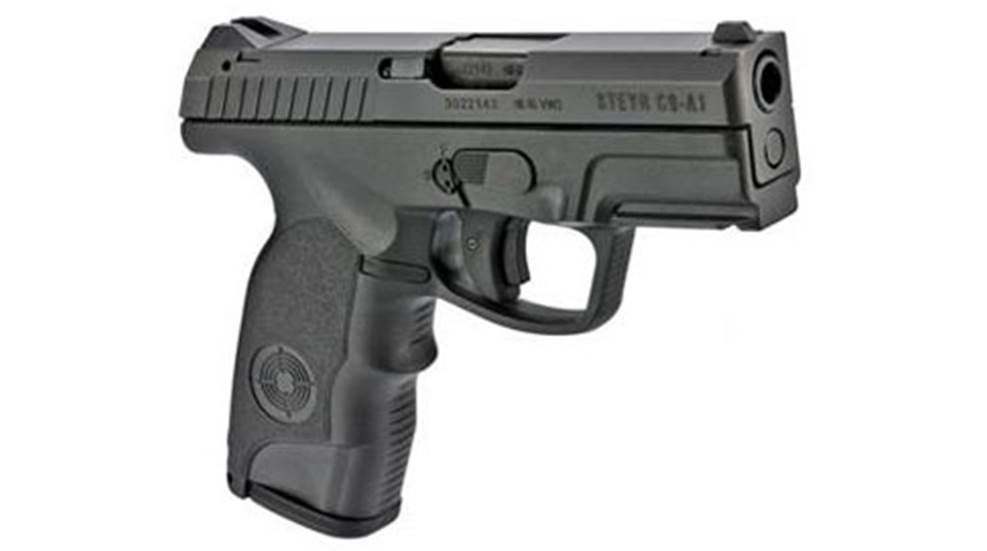 Steyr Arms has announced an across-the-board price reduction on its lineup of popular pistols for a limited time. All M-A1, S-A1 and C9-A1 handguns will carry an MSRP of $560, offering an $89 savings for consumers.
All three Steyr pistol models are functionally identical, with variations in barrel lengths, grips and capacities. The M-A1 is the full-size pistol with a 4-inch cold-hammer-forged barrel, a full-length grip and high-capacity box magazine, while the S-A1 is the compact pistol with a 3.6-inch barrel, shortened grip and a 10-round magazine. Both handguns are available chambered in either 9 mm or .40 S&W. Available only in 9 mm, the C9-A1 features a 3.6-inch barrel, a full-length grip with a high-capacity magazine. All barrels are cold-hammer forged with conventional rifling, and chambers are fully supported.
Steyr pistols feature innovative polymer frames that offer unparalleled ergonomics with a high grip and low barrel axis that mitigates muzzle rise, as well as a perfect grip angle for a very natural point of aim. The frames include Picatinny rails for easy mounting of illumination and laser-aiming devices. The integrated trigger safety on the Steyr pistols offers a Reset Action System trigger that requires positive finger pressure to operate the double-action-only design. This recently redesigned trigger mechanism provides an exceptionally smooth trigger pull and a clean, consistent break.
Steyr pistols are highly regarded for their comfortable ergonomics, low bore axis, remarkable safety features, intuitive sighting system, amazing accuracy and extreme reliability. And now, they are available to American shooters at an even better price.