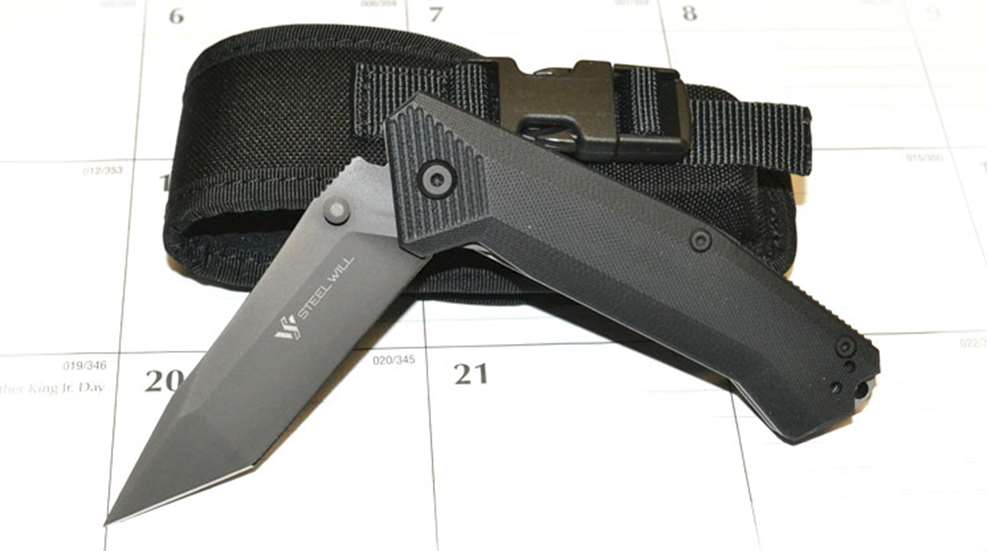 One of the great things about this gig is I get to see a lot of really cool stuff. One of the really great things is I get to see some cool stuff right after it is announced, to be on the ground floor of something really neat.
Steel Will Knives recently came upon the knife scene, a newcomer in a world dominated by Benchmade, Gerber, Buck and countless others. Some manufacturers have been in business for decades. Others for centuries. Steel Will evolved as part of SMG Inc., who themselves have been around less than a decade. That's not a knock at either company, just setting the stage for this neophyte knifemaker's craft.
The 622 Onrush folding knife is a serious, hefty blade (.14 inch thick) measuring 3.68 inches. The knife itself is just under 9 inches open, and 5.28 inches closed. It's a standard liner lock that we're all familiar with, and the blade is a tanto design. It's quite sharp, so be careful. The pocket clip is ambidextrous, and the G10 scales provide solid purchase without being abrasive. It's a significant, serious knife for everyday carry.
MSRP: $229 (currently running 15-percent-off through February).