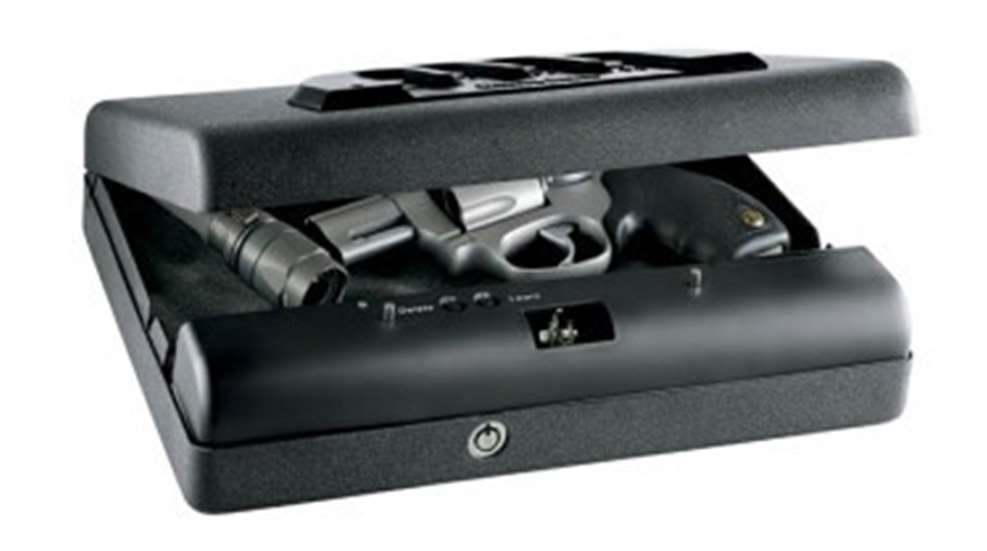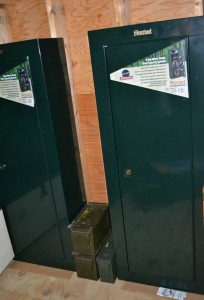 One of the more common questions I'm asked by new gunowners has to do with keeping one's firearms secure. I live in Massachusetts, where state law requires us to keep our firearms under lock and key when not in our possession. I ensure my firearms are secure both for safety and security reasons, as well as to remain within the confines of state law. Generally, someone looking for a gun safe is looking to keep their firearms safe from fire, theft or unauthorized access. To accomplish these goals, there are a wide variety of options available.
Budget is really the limiting factor when choosing a safe, with selections ranging from less than $100 to the "wow, do they still buy kidneys?" range. A simple locked metal box for a single handgun can be found for the same price as a box of premium ammunition, while a fire-, water- and theft-resistant safe that can hold several dozen long guns might cost as much as a good used car. Most of the requests I've received have been for advice on safes in the $500 to $1,000 range, which excludes some of the higher-end offerings, but still covers a good number of offerings.
The most basic safes are little more than steel cabinets with a keyed lock, like those from Stack-On shown here. These are the least expensive options, but offer little more than cursory theft protection and little to no fire or water protection. They're good for conforming to safe-storage laws and keeping curious people separated from your firearms, but they won't stop a determined thief for very long. As the quality of safe increases, its ability to protect against intrusion from fire, water or prying hands also increases. Being able to securely bolt the safe to the floor and/or walls adds another level of security for any safe.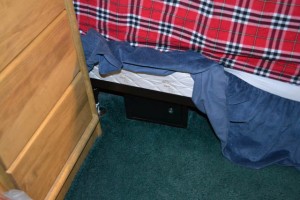 There are three basic types of locking mechanisms available: Input, tumbler or keyed. Input refers mainly to fast-response safes, like a pistol box one might keep under the bed for quick and close access. These may have biometric mechanisms that read fingerprints, like those from GunVault, or push-button combination locks that need to be manipulated to open like the DAC Sportsafe. Keyed safes require a key to open, and tumblers require memorizing a combination, both of which may be harder to accomplish in a stressful situation—but, they also do not have batteries that can go dead at inconvenient moments. Safes with redundant opening mechanisms—like a biometric safe that has a key backup—help mitigate concerns about use under stress.
Most safes are rated for fire, water and theft resistance. A general rule of thumb is that the more expensive the safe, the longer these three dangers can be kept at bay. The most desirable safes (read: most expensive) will have fire- and water-resistance ratings up to several hours. They'll also have improved security measures like reinforced hinges to resist prying, and will often weigh enough to require assistance with moving (some safes can weigh nearly a ton). For example, the National line from Liberty Safe  has empty weights ranging from 1,000 to 1,500 pounds. Add several dozen firearms at 6 to 10 pounds each, and the total weight increases well beyond a ton. Empty weight for the largest models from Fort Knox exceeds a ton, too.  Such safes are frequently placed in a home's basement owing to their weight and ease of installation—when an item weighs half a ton, it's a lot easier to bring it down stairs rather than up.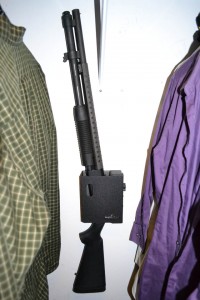 For those looking for individual firearms storage, there are an even greater number of options available. Many companies make small metal safes for mounting underneath a bed, in a motor vehicle's center console or even entire systems that permanently mount into the beds of pickup trucks and SUVs. Other products, like the innovative ShotLock, use a metal cover over a longarm's action and a metal plate that gets bolted to a wall to secure a single firearm in a location where it can be accessed quickly.
There are about as many options available for keeping one's firearms safe as there are firearms out there. The level of security provided by the safe correlates to the construction, both concerning the quality of materials used to build the safe and the processes employed in assembly. The top quality safes have thick steel walls, rolled hinges to prevent prying and are built to withstand invasion by thieves, fire or water. Options abound for specialized applications, whether for discrete room safes, secure storage for one's vehicle or devices that function for both.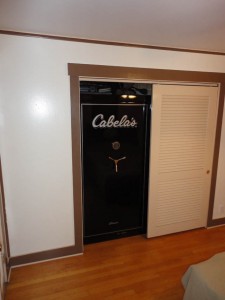 And one final note: Always buy a larger safe than you think you might need…