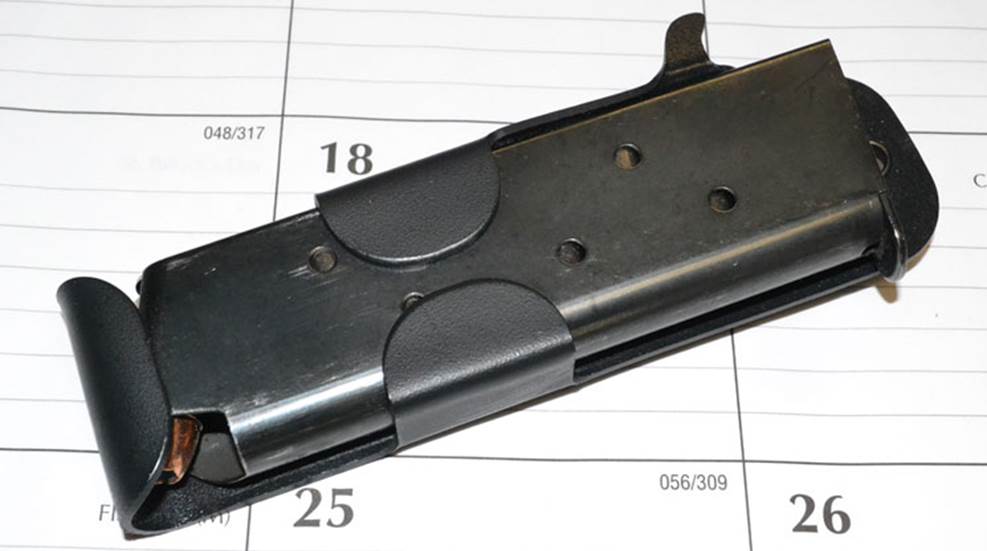 When carrying a semi-automatic handgun for self-defense, having a backup magazine is critical. Not so much for capacity, as many semi-automatic handguns carry more ammunition in the loaded magazine than a revolver with a reload, but for resolving problems that might arise from faulty magazines. Traditionally, a belt-mounted pouch is used to carry a spare or spares, but what do you do when that's not an option?
SnagMag has a handy idea: rather than carry the magazine loose in a pocket, use the company's concealed magazine holster. It has a pocket clip and looks like a pocket knife, but keeps a spare magazine handy for fast reloading. The "snag" part is literally a molded piece of the holster that is designed to "catch" under the seam of the pocket, holding the holster in the pocket while the magazine is removed.
It takes a little bit of practice to remove the magazine without flinging the SnagMag into another area code, but after a few attempts (and reading the #@$% instructions), it becomes a natural movement to bring the magazine out of the holster and ready to load in a fluid motion. Okay, maybe more than a bit of practice for the fumble-fingered, but it really does make carrying a spare mag a cinch.
MSRP: $34.95