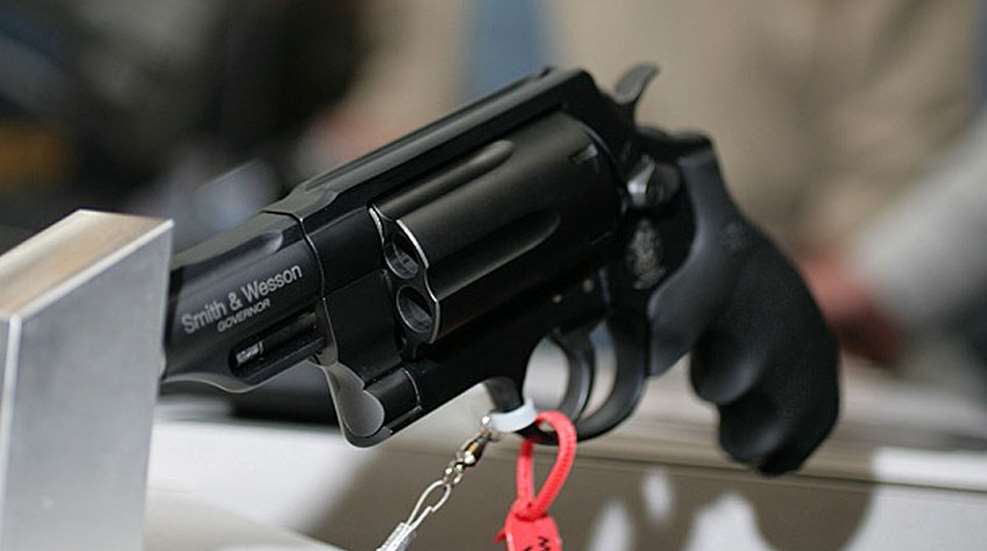 Clever product-naming one-upmanship aside, the Governor adds even more versatility to multi-cartridge revolvers by chambering .45 ACP rounds in its cylinder through the use of two- and six-round moon clips included with the gun.
It drew a lot of attention today on the NRA Meetings floor.
The revolver also handles .45 Colt and 2.5-inch .410-bore shotshells. The Governor boasts a 2.75-inch barrel and tips the scales at 29.6 ounces. With a retail price of $679, it's a steal for a Smith & Wesson revolver.