by
posted on January 19, 2022
Support NRA Shooting Illustrated
DONATE
The NSSF SHOT show is and always has been the firearm industry's stage for the latest and greatest products. 2022 offered attendees around the world newfound hope and the return to an in-person setting where they would be able to touch and feel offerings from their favorite manufacturers and perhaps even a few new ones. Everybody that knows me knows I am a sucker for rifles, particularly those that fit a specific niche. After pounding the grounds at both the show and media day, here are six rifles that I think everybody ought to check out.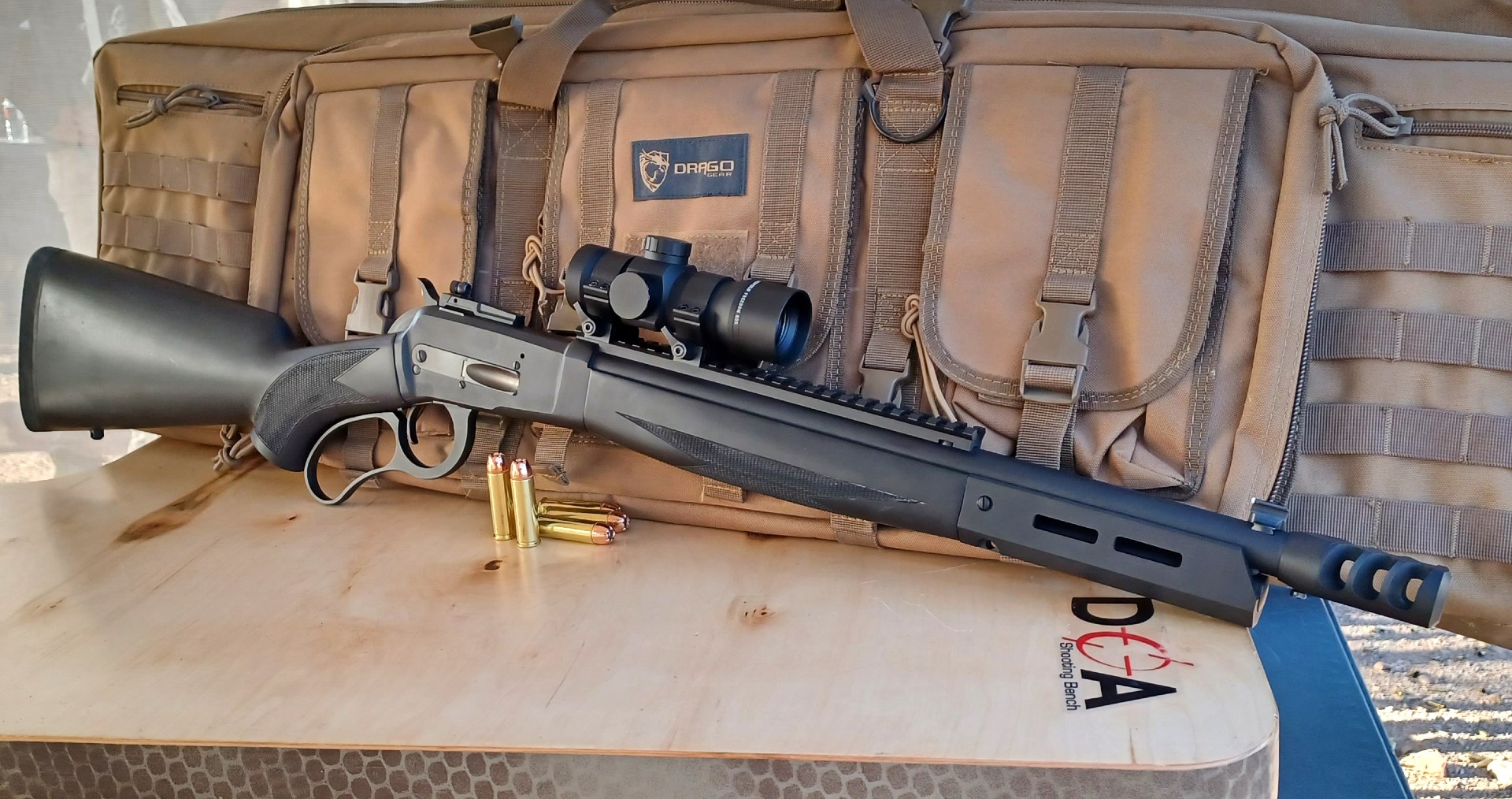 Big Horn Armory Model 89
Starting things off with a bang is Big Horn Armory with this tactical monster chambered in beefy .500 S&W Mag. Classic meets contemporary as its black-laminate fore-end is capped off with a six-slot M-Lok end piece designed for accessories like flashlights and lasers. Nestled atop is a generous Picatinny rail that can be home to many optics, even including a holographic sight and magnifier. The carbine-length 16-inch barrel is optimized for close-quarters use and is fitted with a three-port muzzle brake to tame this behemoth of a cartridge. This rifle is going to fit the needs of anybody who is looking for the thrill of big-bore target shooting and wants a formidably home-defense platform.

Bushmaster BA 30
This ain't no AR, let's get that straight; straight-pull if you will. Back from the [I'm not quite] dead is Bushmaster Firearms and it hit the ground running with this 50-state-legal rifle that is going to be a hit for both the bolt-gun guys and their gas-gun counterparts. The straight-pull design is spring-assisted, making it stupid fast to cycle with only half of the effort. This gives the shooter more time in between shots to develop better wind calls and focus on fundamentals. Tinkerers may rejoice to know that many parts of the new platform can be swapped out with the AR parts of their choosing, particularly the handguard and the trigger.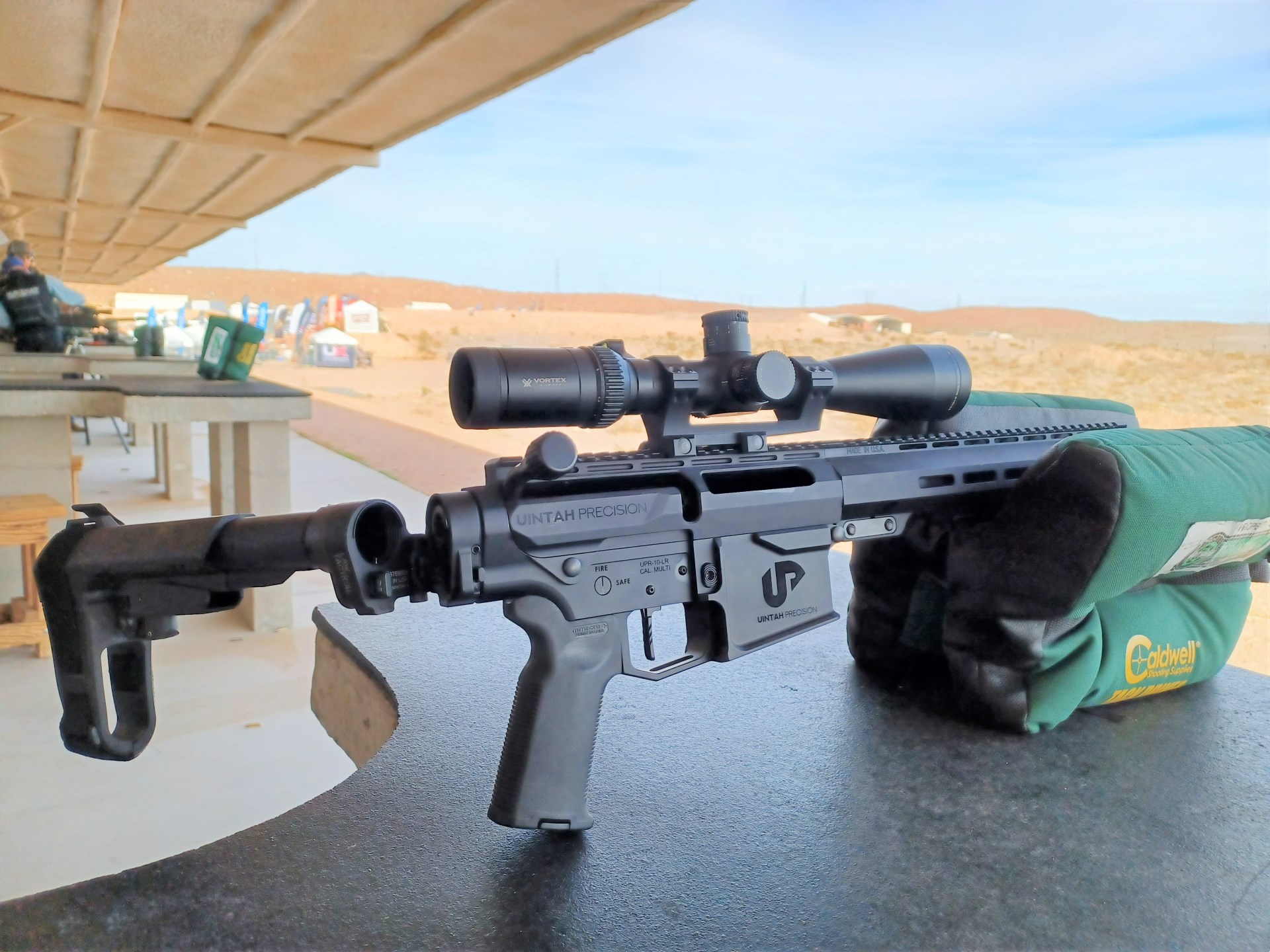 Uintah Precision UP-10
Uintah Precision merged bolt-action functionality with the AR family's modularity to bring us rifles like the UP-15 and its larger brother the UP-10. New for 2022 are some serious upgrades such as folding stocks or braces and an array of barrel lengths that make for some extremely handy firearms. This is largely through the use of barrel blanks from Preferred Barrels that Uintah chambers themselves in house. Bolts have also been treated with a Cerakoted finish to make them run longer and smoother in between cleaning intervals.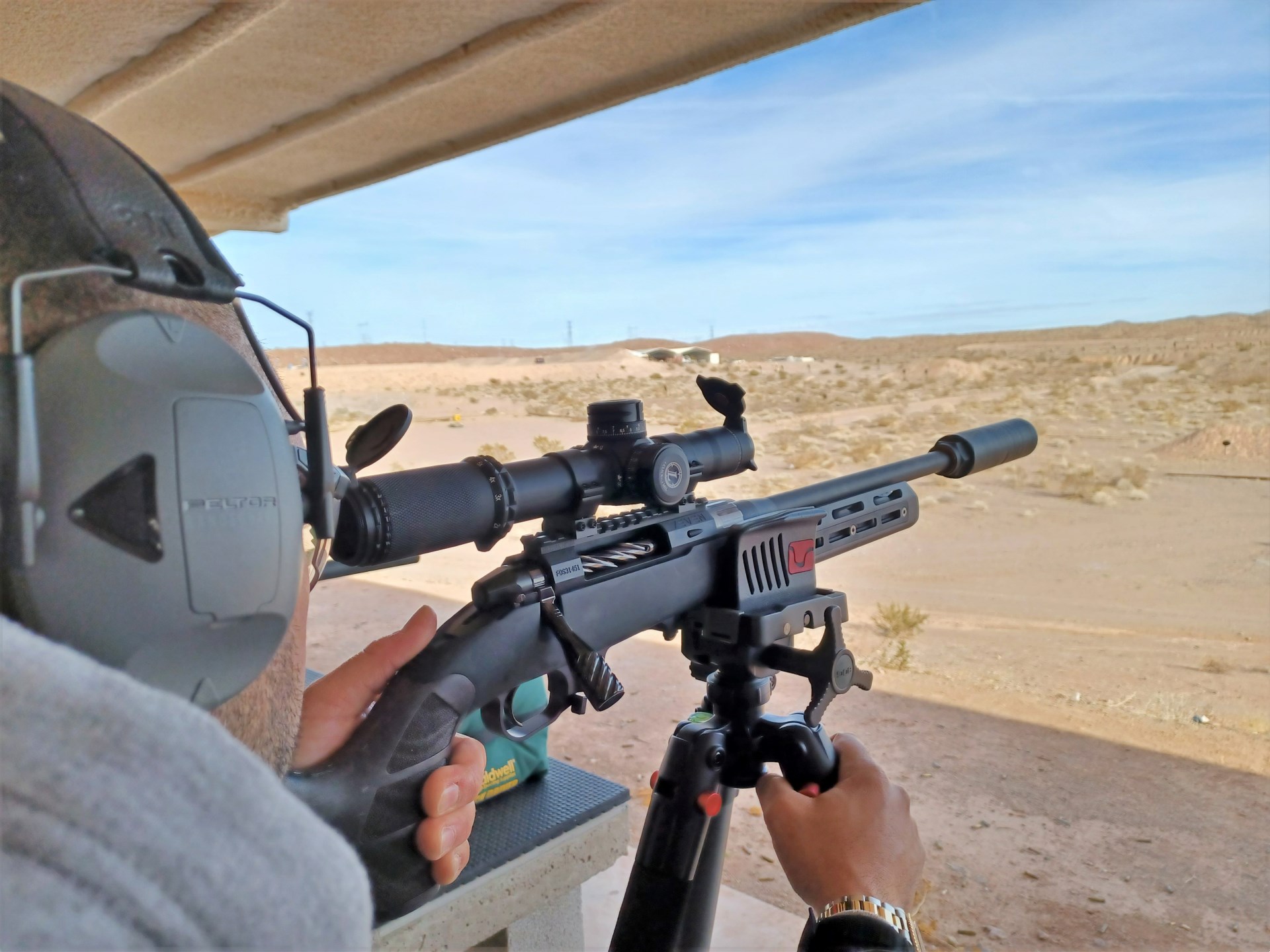 Faxon Firearms 8.6 BLK
Nothing is bigger than a new cartridge and this is a big cartridge indeed. In a collaboration with Q's Kevin Brittingham, Faxon Firearms developed what is essentially the 300 BLK's bigger brother. Launching a .338-inch diameter bullet, the 8.6 BLK hits harder than its predecessor while remaining pleasant to shoot. Faxon will be building AR-10s and Remington 700 clones featuring barrel lengths of eight to sixteen inches. These barrels will be cut with a unique 1:3-inch rifling that is designed to maximize the potential of the new round by increasing its rotational velocity and stabilizing the heaviest .338-inch bullets on the market.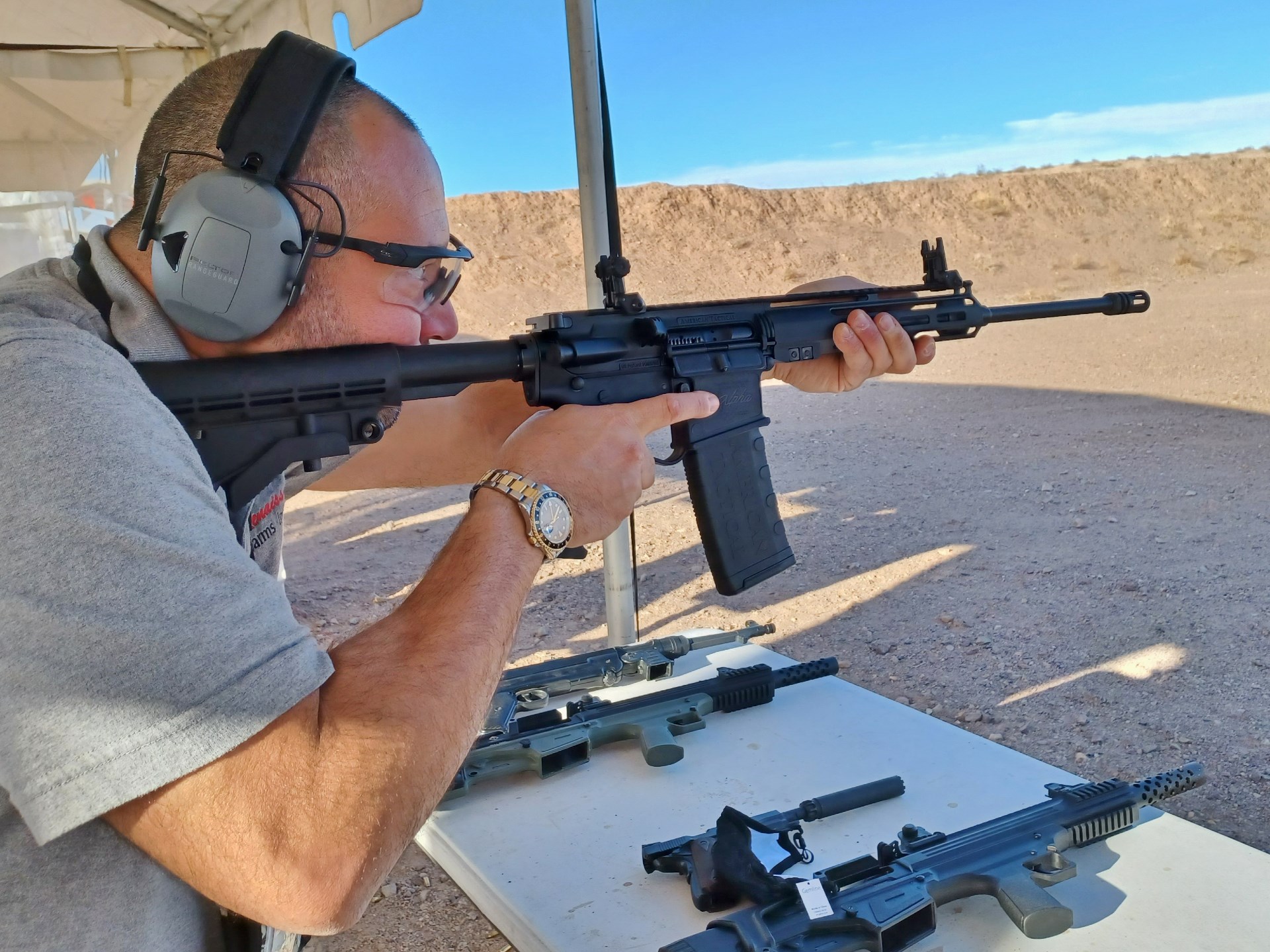 American Tactical Alpha 15
When it comes to offhand shooting and long patrols, lightweight firearms are just what the doctor ordered. American Tactical's new Alpha-15 delivers on this mark through the use of a polymer receiver set and an ultra-thin pencil-profile barrel. As the upper receiver handles most of the stress of firing, this critical component is reinforced with steel to maintain rigidity. After being finished with mil-spec furniture and an eight-inch M-Lok freefloat tube, the entire package is still barely five and a half pounds. American Tactical will be shipping the new rifle with flip-up iron sights with the option of either a 30- or 60-round magazine.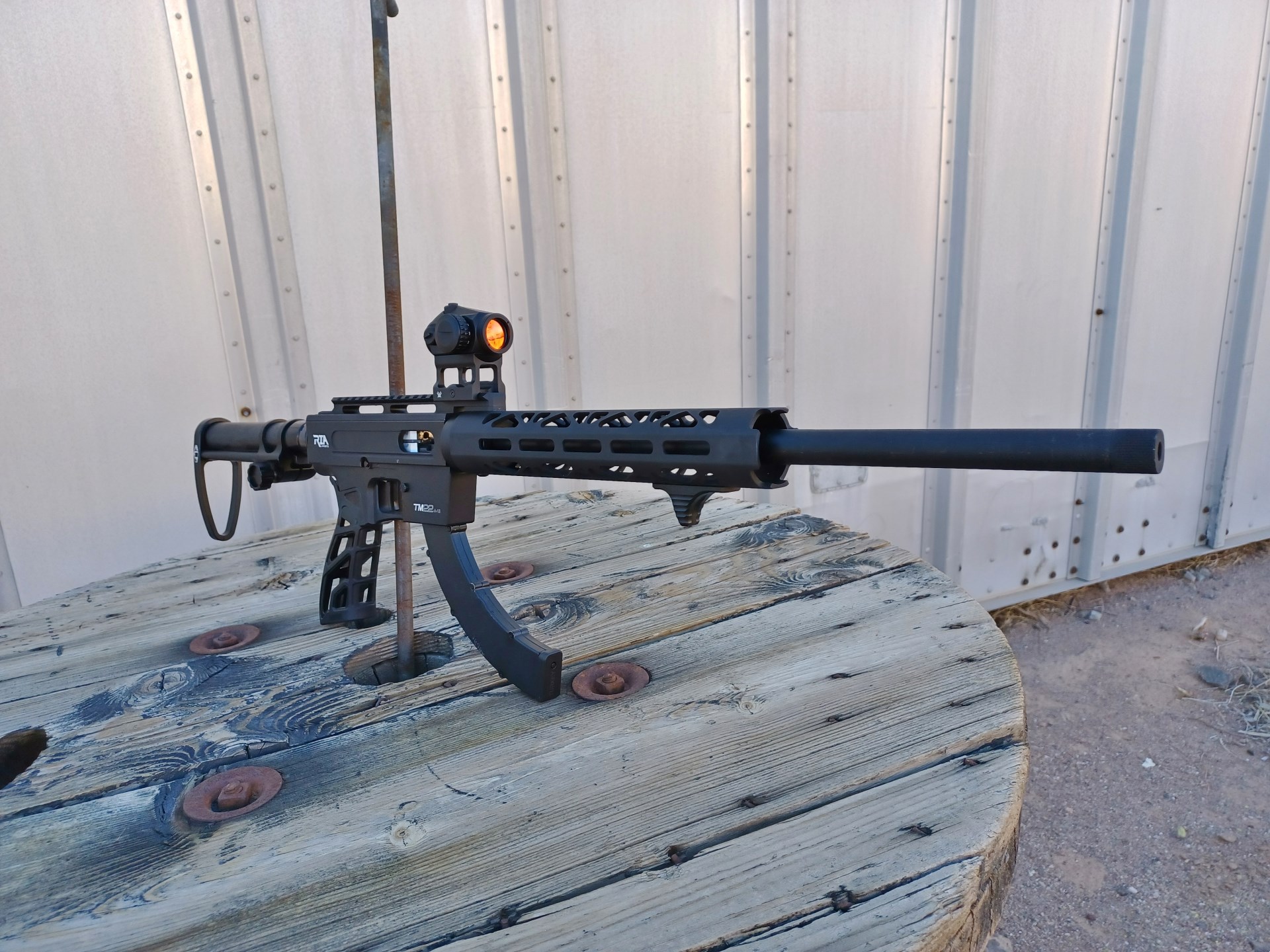 Rock Island Armory TM 22
As far as I'm concerned, we cannot have enough rimfire rifles on the market. These rifles bring new shooters into the fold, are cheap to feed, and are typically inexpensive enough to collect as if they were baseball cards. The sub $300 TM 22 by Rock Island Armory capitalizes on all of these points and offers us a new platform with a few familiar notes. With just the magazine being proprietary, the rest of the rifle can be tricked out with commercial AR-15 furniture and everyday accessories. The TM 22 is also built with some considerate features such as a left-side charging handle and a short-throw safety, as well as a threaded muzzle that is perfect for a sound or flash suppressor.