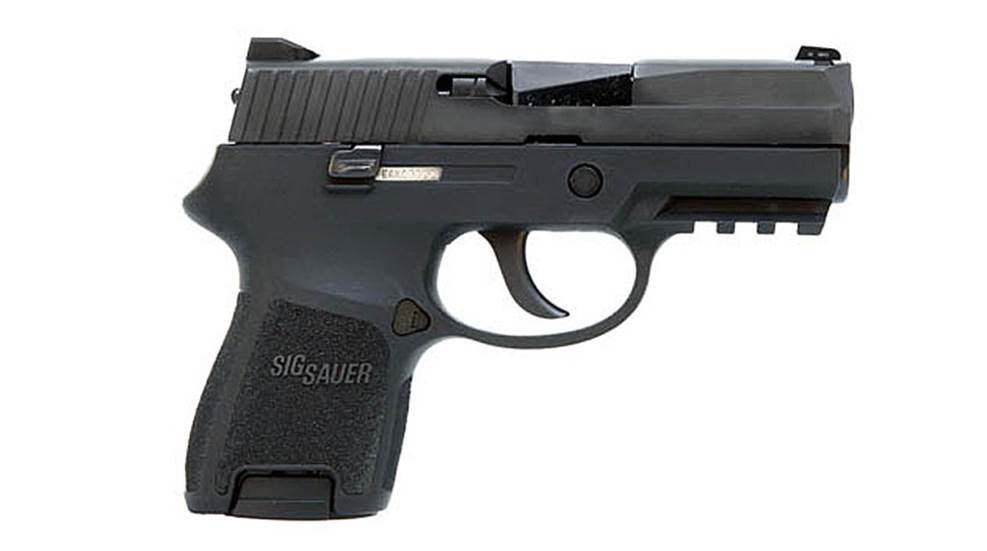 Featuring the medium grip contoured to fit most hand sizes, the new P250 Subcompact allows users to mount lights and lasers on the smallest P250 frame. SIGLITE Night Sights are standard on the Nitron–coated, one-piece stainless steel slide.
The modular fire control system of the P250 allows users to choose the caliber, barrel length and frame size to fit their needs. Available in 9 mm, .40 S&W and .357 SIG, the P250 Subcompact offers a consistent 6.5 double-action-only trigger pull.
An ambidextrous slide-catch lever and reversible magazine catch makes the P250 user-friendly for both right- and left-handed shooters. With 12 rounds of 9 mm or 10 rounds of .40 S&W or .357 SIG, the P250 Subcompact offers substantial firepower for a concealed carry pistol.
P250® Subcompact with Accessory Rail
Caliber
9 mm
.40 S&W / .357 SIG
Magazine Capacity
12
10
Trigger Pull
DAO: 6.5 pound average
Overall Length
6.7 inches
Overall Height
4.7 inches
Overall Width
1.1 inches
Barrel Length
3.6 inches
Sight Radius
5.5 inches
Sights
SIGLITE Night Sights
Weight w/ Magazine
24.9 ounces
Frame Material
Stainless
Frame Finish
Natural Stainless
Slide Material
Stainless
Slide Finish
Nitron
Grips
Polymer Grip Module
MSRP
$521
Weights and dimensions are approximate.
Specifications subject to change without notice.