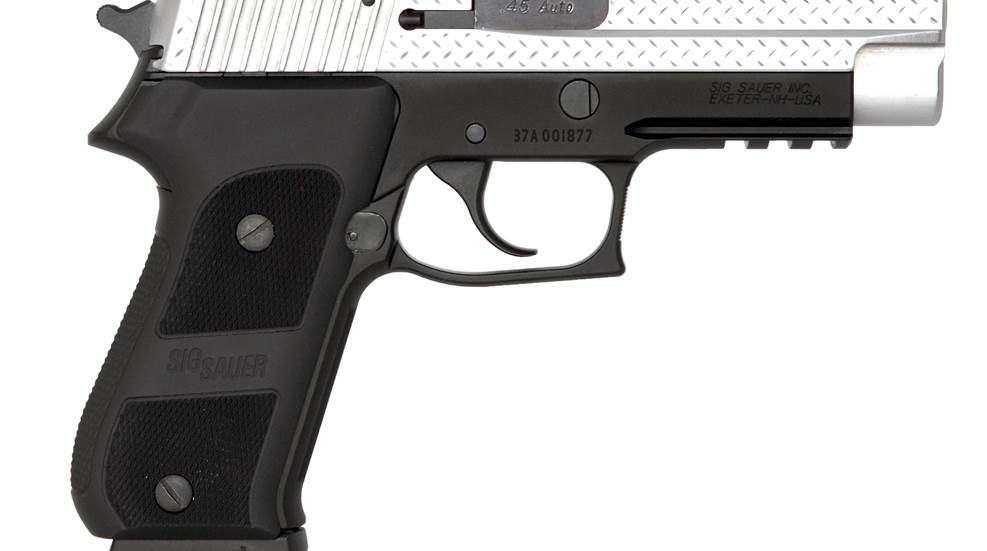 A fan asked the following questions of SIG Sauer on our Facebook page, and we were able to get answers from the company. SIG was very honest and forthcoming about its products.
1) What is a P224?
The P224 is a new platform. SIG explained it is like cutting the length and height off a P229. The 9 mm version will have a 12-round flush magazine; 10 rounds flush for .40 S&W and .357 SIG. The platform also takes P229 mags, but these will not fit flush. Right now, SIG hopes to introduce the P224 at SHOT 2012, but can't promise that date as the pistol is still being developed. We saw a drawing, though, and the gun looks like it will be a hit.
2) Any new plans for the P220?
The P220 will be available in several new variants, including Diamond Plate as seen in this photo: 
3) Any plans of increasing SAO (single action only) to other models besides the P220?
Currently SIG offers the P220, P238, the 1911 series, the X5 and the X6 in SAO. The company is working on a P226 in SAO as well.
4) Any new plans for the 1911 models?
The 1911 models will see some new offerings, including 1911 Ultra, a super-compact 1911 with a 3.3-inch barrel