Support NRA Shooting Illustrated
DONATE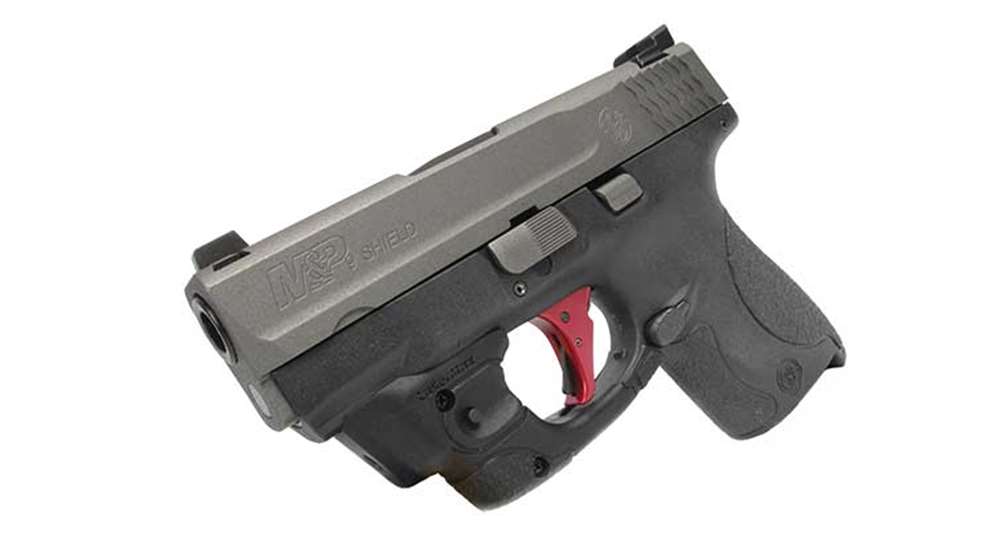 If you have purchased a firearm in the last several years, you likely have heard of Cerakote. I recently had an opportunity to learn more about this coating process during a project on my own custom carry system, a full-size Smith & Wesson M&P 9 paired with an M&P Shield in 9 mm.
In addition to having the pistols fitted with an Apex Tactical Specialties trigger systems and Trijicon HD Night Sights, I also decided that I wanted to have the slide and primary controls finished in tungsten-colored Cerakote. However, I knew little about the product or its benefits at that point, and I delved into some research to learn as much as I could.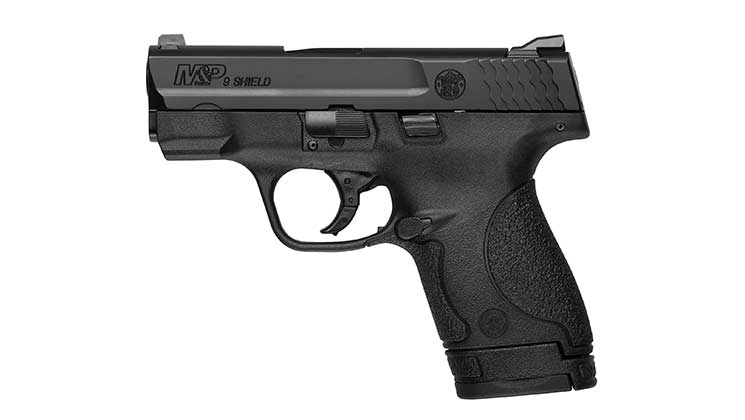 Developed by NIC Industries, Cerakote is a thin-film ceramic coating that offers a hard finish that is resistant to abrasion, corrosion and chemicals—and looks great at the same time. The thinness (0.001-inch thick) of the coating makes it ideally suited to the often-tight tolerances of firearms. It can be applied to practically all materials used in firearm construction, whether it's steel, aluminum or plastics/polymers. While NIC Industries does not do any application work itself, you can check its website to find a local Cerakote-certified applicator.
During my research, I spoke with NIC Industries Division Manager Brandon Grady about Cerakote and its background. The company developed the first generation of Cerakote in the early 1980s for the firearms industry to address the need for a chemical-resistant coating that was as thin as possible while still offering durability.
Considering that, in firearms, an additional thousandths or two of thickness at critical areas can mean the difference between functioning and non-functioning, a coating like Cerakote with its 0.001 thickness is a real advantage. Also, for obvious reasons, this coating needed to be highly resistant to corrosion as compared to more delicate finishes such as bluing.
Another important consideration during the development of Cerakote was its ability to bond to materials other than just carbon steel. With the growth of the use of polymers in the 1980s as well as the established use of aluminum, a coating that could adhere equally well to carbon steel, stainless steel, aluminum and polymers was an absolute must.
As part of our discussion of my M&P 9 and Shield project, Grady described to me the process involved with applying Cerakote to a firearm. "The firearm must be completely disassembled, not just field-stripped," he said. "Next, the parts must be degreased and then blasted with garnet sand to remove any oils and contaminants from the substrate. Cerakote is then applied using an HVLP spray gun."
One of my first questions to him during this conversation regarded the curing process. I was curious if Cerakote simply air-dries or if there is some sort of baking process.

"Yes," he said. "After the coating is applied, all metal parts are oven-cured at 250 degrees Fahrenheit. Plastics and polymers that are coated are cured at a lower temperature between 150 to 180 degrees Fahrenheit."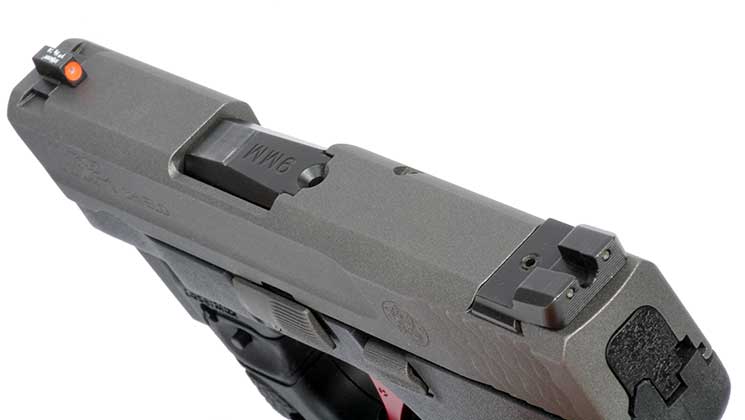 Although I had already determined that I wanted the tungsten color on my pistols, I did ask Grady how many color variations of Cerakote are offered by NIC Industries. Cerakote is available in more than 100 colors, ranging from earth tones to blacks, silvers, grays, clear coats and even some specialty colors.
When I asked him if customers can have work done by NIC Industries directly, Grady explained how the company's business model works.

"Cerakote is intended as a professional product and not for the DIY market," he said. "Cerakote has two main channels of distribution; firearm manufacturers and Certified Applicators. Certified Applicators range from very small local gunsmiths to very large regional coating facilities. A Certified Cerakote Applicator is a company that has met our qualifications and has been factory trained at one of our four global training facilities in the United States, Germany, Japan and Australia."
Needless to say, I was sold on the process and decided I wanted to make this finish part of my Smith & Wesson carry guns project. The tungsten finish that I ended up with provided me with a low-key and subtle new finish on my carry guns that not only enhanced their appearance, but also provided me with a durable and rugged finish that will help protect them from the inevitable abuses that come with being daily carry guns. If you decide this finish is right for you as well, I highly recommend you see about getting it done. You will not regret it.