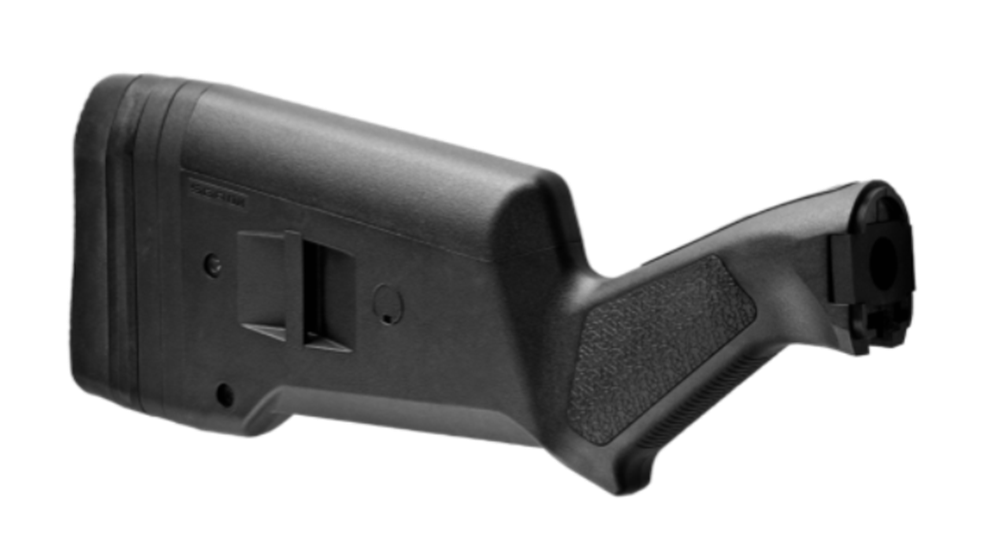 Whether your scattergun is a waterfowling piece in dire need on more than just a shorter barrel, or you realize that pistol-grip on the shotgun you bought at the last gun show isn't quite "the ideal accessory for the task" as the sale person touted. Nonetheless, a handful of practical accessories and some select changes can help change the typical smoothbore meet your specific needs.
A vital element in being able to aim and control a shotgun (contrary to movies, T.V. and pop culture) buttstocks are of critical importance to a shotgun—especially one intended for home defense. Key elements can be found in the Magpul SGA Stock Remington 870. Sufficient comb height helps when mounting the gun and quickly getting on target. (The SGA even includes optional risers for use with optics.) One of a defensive stock's most-important features is a shortened length-of-pull, which come in useful when successfully navigating a home's narrow confines (such a hallways) with a shotgun. The SGA boasts a spacer system ranging from 12.3 to 14.3 inches. Improved grip ergonomics and a recoil-reducing buttpad provide welcome comfort. Available colors include black, FDE, stealth gray and orange. MSRP: $109.95; magpul.com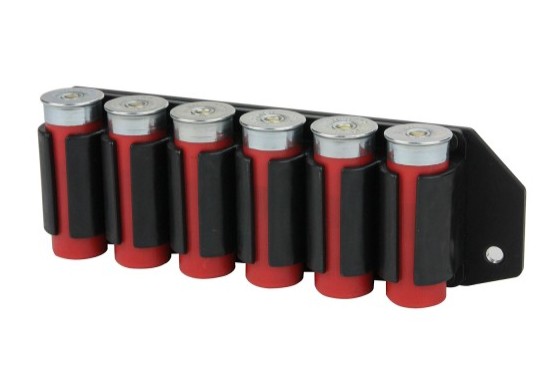 Any firearm destined for a personal-protection role needs a source of spare ammunition at the ready, and a shotgun is no different. The TacStar 6 Shot Sidesaddle offers a practical and economic solution to the shotgun's key flaw: limited capacity. It features modular shell holders that mount six extra rounds on your scattergun in a convenient and accessible location for fast reloading, keeping you in the fight. The rugged, weatherproof shell carrier is attached to an aluminum mounting plate that installs directly onto your receiver. All hardware is included and, best of all, no gunsmithing is required. MSRP: $42.98; lymanproducts.com
Perhaps the most-critical accessory for a home-defense shotgun is the means of mounting flashlight to be able to identify potential threats in low-light conditions. The GG&G Remington 870 Flashlight Mount makes it easy. Manufactured from ASTM A36 steel and 6061-T6 billet aluminum, it boasts a 1.75-inch MIL-STD 1913 accessory rail that can be positioned facing forward or rearward. Steel components feature a non-reflective, manganese-phosphate coating, while the alloy parts are Type-III hard-coated. All edges are beveled to avoid abrading skin or gear. Right- and left-handed versions are available. MSRP: $30.85; gggaz.com
Any of these purpose-built products can help convert your shotgun for the purpose of home defense.