by
Shooting Illustrated Staff
posted on January 18, 2023
Support NRA Shooting Illustrated
DONATE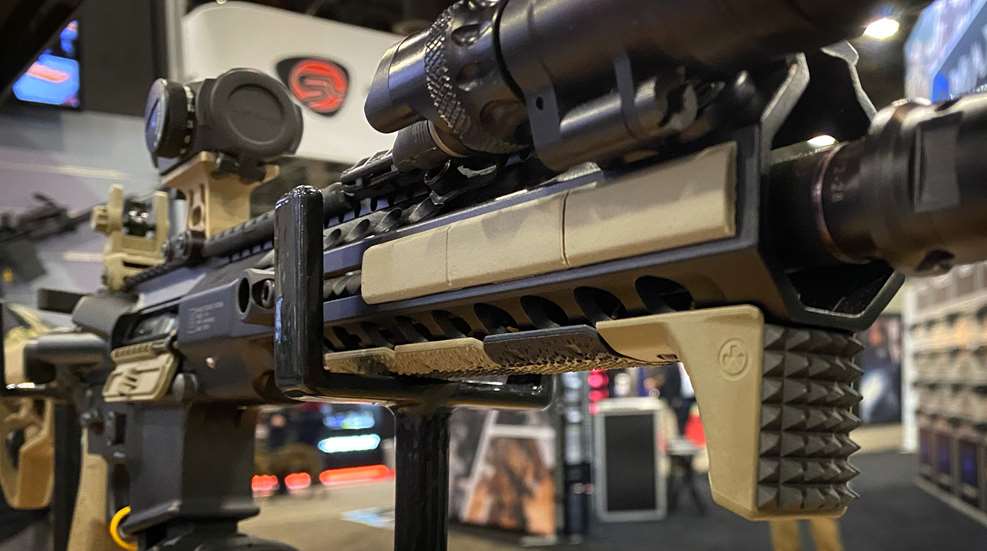 Magpul announced some exciting new products at the 2023 SHOT Show that are sure to please owners of modern sporting rifles, or MSRs. The company is known for innovative and durable polymer accessories offered at attractive price points and is a key player in the MSR-accessory world. This year Magpul has announced four brand-new products which are in pre-production status. Let's take a quick look at what was on display at SHOT 2023.
The barricade stop (above) is a melonited steel insert with forward-facing spikes that are surrounded by Magpul's durable polymer. The stop is attached via M-Lok to your rail and serves as a strong and sharp base for shooting off barricades or through openings. The shooter can use the barricade stop to bite into any surface they are using to shoot from and provides much more stability than a traditional hand-stop or indexing accessory, assuring little to no movement of the rifle while engaging the target. The steel insert is slightly convex to allow easy movement left to right or up and down. The shooter will also be able to index their hand behind the accessory when it's not being used against a barricade.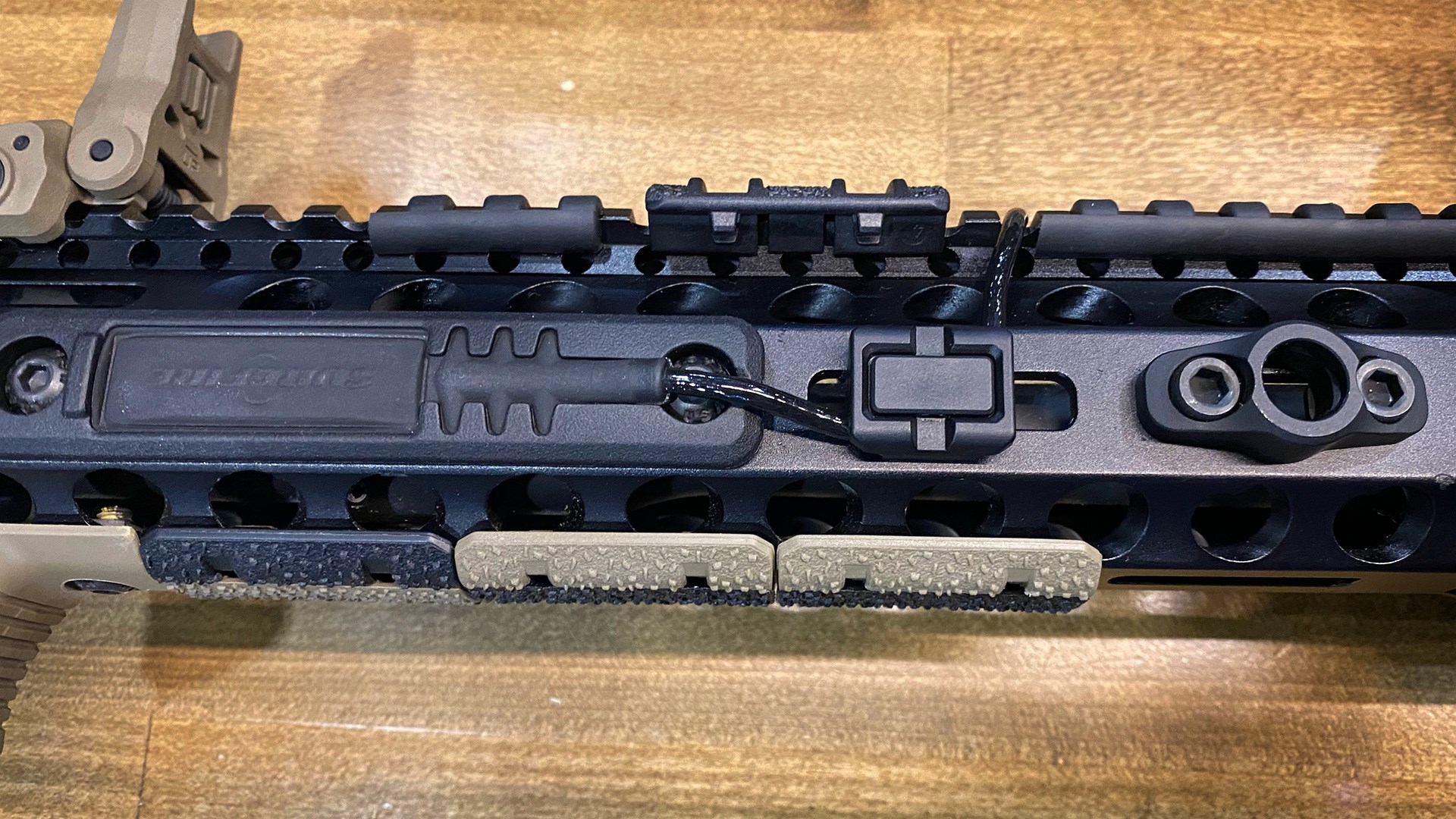 The next new product is a sleek solution to cable management. The device secures into a half M-Lok slot and clips in much the same way as their Type-2 Rail Covers. Wires from the users' flashlights, aiming devices, or any other wired accessories can be routed straight through then turned at 90 degrees or wrapped all the way around at 180 degrees. This helps prevent wires from getting caught on the users' kit or environmental snagging hazards. In the rare case that it does still snag however, the clips are designed to break away and leave the users' wires and equipment free from damage. Once again, Magpul is offering an affordable and durable solution to a very common problem. Available in black or FDE, combined with its low-profile design will make this another staple in the vast line of Magpul products.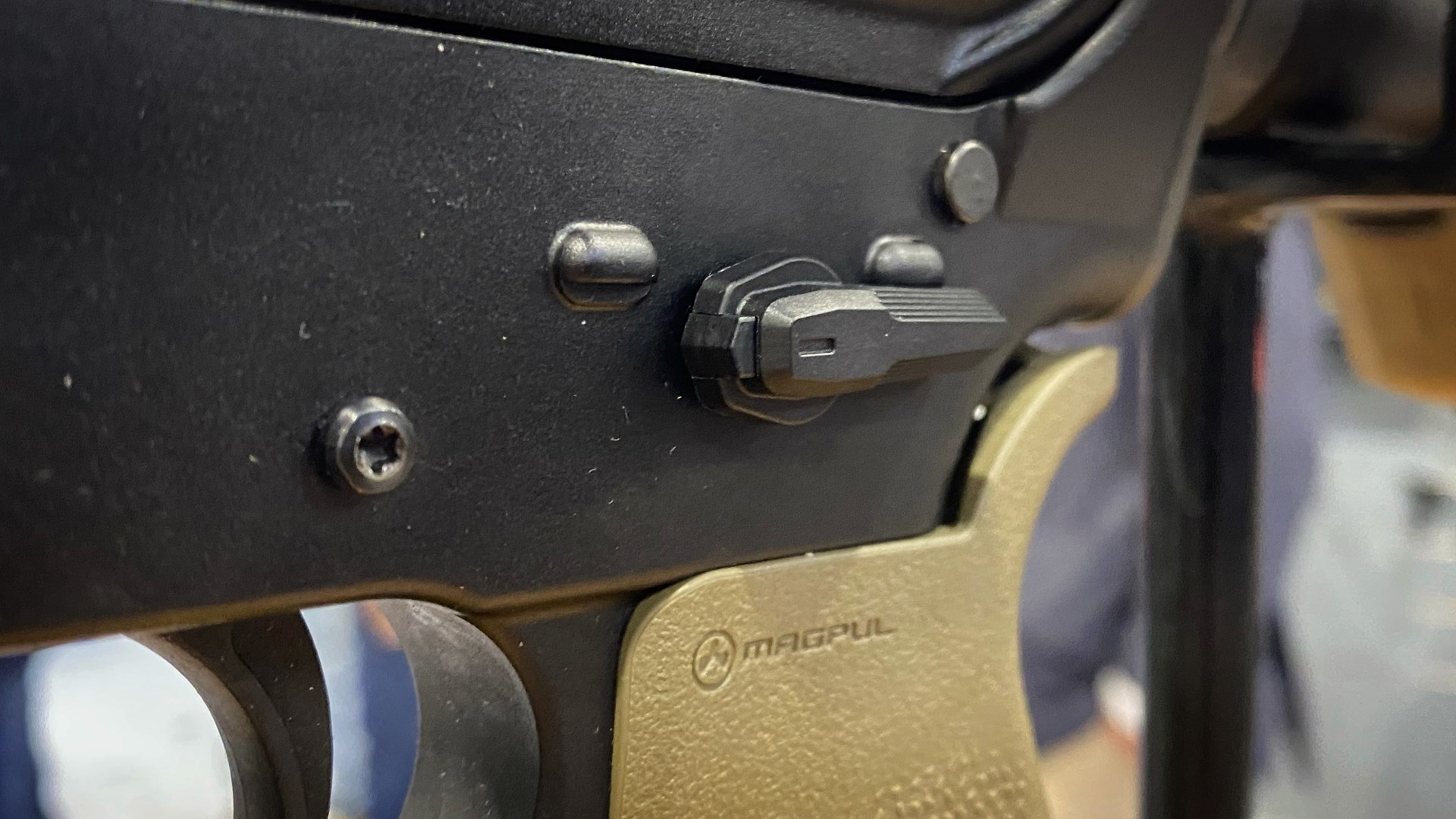 Magpul is also releasing the AR-ESK, a new safety selector for AR-15 pattern rifles. The selector is set-up for either a 60- or 90-degree throw and ships with three lever designs which the user can configure in any combination they would like. The three designs are a long-lever, a short-lever, and a hybrid (which is long with a low-profile taper). The "barrel" of the safety mechanism is installed inside the receiver, while the levers themselves can be easily removed and switched around with the use of a 1/16 inch punch. The Magpul levers will be compatible with Magpul's safety selector assembly only. The user will not be able to just use the quick detach levers with other safety assemblies. These will be available in all black or with a small red accent.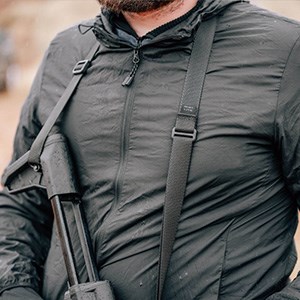 Last in the lineup is Magpul's new MS1 Lite Sling. Coming in at only 1 inch wide but still boasting all the great features of their proven sling designs, this sling is meant for smaller and lighter weight applications. It is made of single-ply webbing that prevents rolling and twisting, and its smaller and lighter profile can also prevent snags. Like all other Magpul slings, its smooth design prevents chaffing and pilling. The Lite Sling will accept all of Magpul's existing sling attachment accessories such as the Paraclip, QDM, and QD Swing Swivel. The colors offered will be Black, Coyote, Ranger Green, and Stealth Gray. 
According to Magpul, consumers can expect to see these products within the next 120 days. For more information on these products, please visit magpul.com.