by
posted on January 25, 2019
Support NRA Shooting Illustrated
DONATE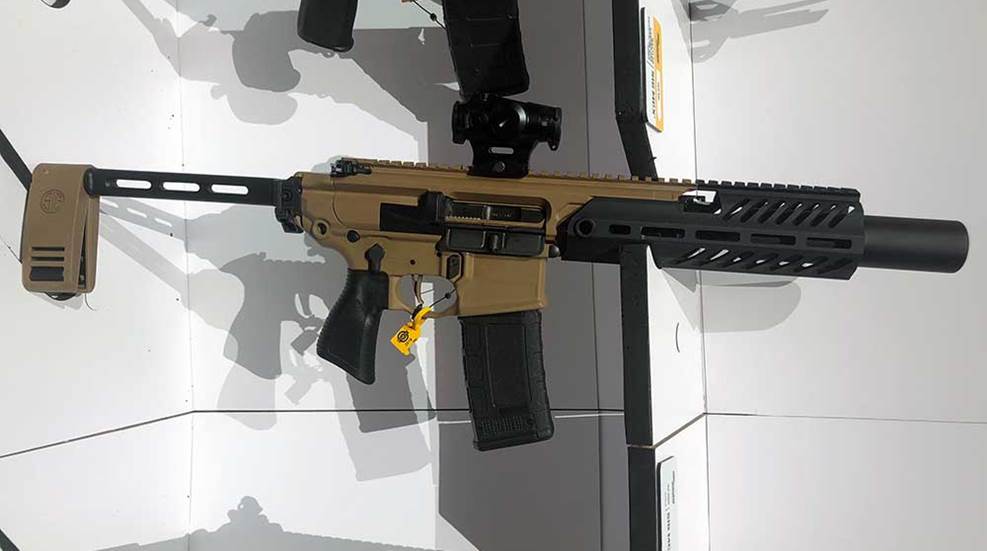 While pistol-caliber carbines are clearly the new hotness at SHOT 2019, 
SIG Sauer has been bringing some heat of their own with the company's MPX and

 
MCX modular rifles. The compact MCX family, in particular, has some fun

 
new additions in the Rattler and Rattler CaneBrake.


The SIG MCX platform was originally created to meet the demands of the

 
US Special Operations community, including the ability to tailor weapons

 
configurations to mission-specific requirements. That flexible design

 
thinking is obvious in the civilian-market MCX guns, setting the stage

 
for the introduction of the ultra-compact Rattler and Rattler CaneBrake

 
guns.
The ridiculously short Rattler is available in both SBR (short-barreled

 r
ifle) and "pistol" configuration, with just barely enough room on the

 
hand guard for my size-L hands. Looking at my hand position vs the

 
flash hider on this wee beastie made me wish for an integral hand stop

 
on the guard, because it seems like it would be all too easy to end up

 
with a nice flash or contact burn.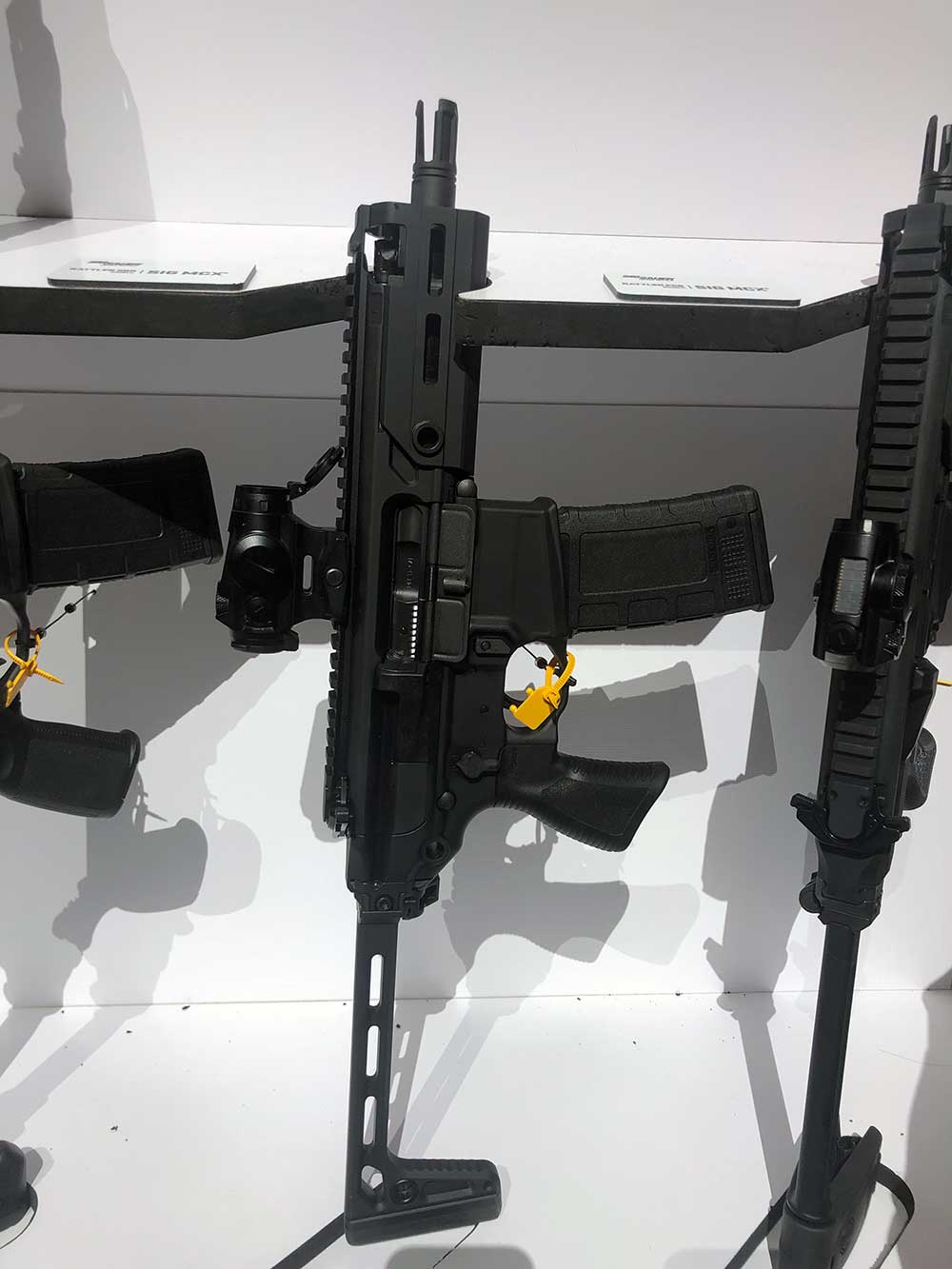 There's an easy solution to this, if you're willing to give up the

 
short-bus length of the Rattler: the Rattler CaneBrake, which comes with

 
a longer hand guard and a definitely-not-a-suppressor "inert training

 
device." Whether you live in a suppressor-friendly state or not, the

 
CaneBrake seems like a winner, especially where blast/concussion and

 
tinnitus are concerned.


If you're shooting a rifle-caliber gun with a barrel as short as that in

 
the Rattler, it's time to think seriously about choosing a gun chambered

 
300 Blackout, and fortunately that's an option for the Rattler and

 
CaneBrake. The alternative is getting a free mini flashbang a foot from

 
your face with every 5.56 round fired, which isn't my idea of fun.


The MCX Rattler is available now in both SBR rifle and "pistol" form

 
using the new SIG PCV brace starting at about $2700 MSRP. Pricing for

 
the MCX Rattler CaneBrake has not been announced officially but is expected to be

 
modestly more than the base Rattler guns.