by
Shooting Illustrated Staff
posted on January 19, 2017
Support NRA Shooting Illustrated
DONATE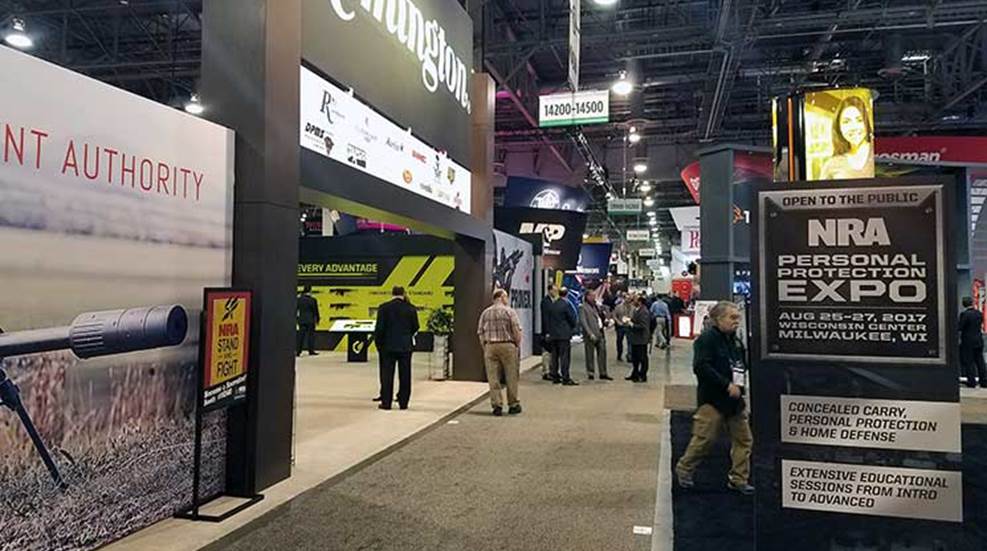 Shooting Illustrated traversed the
SHOT Show
floor in 2017, looking for the coolest new products from big and small names in the industry. On Day Three, we found a number of great products to look forward to in 2017. Here are 10 highlights: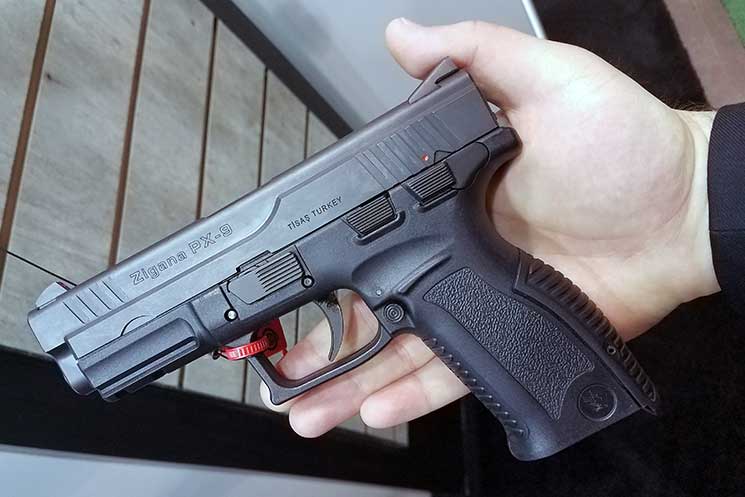 The new Tisas PX-9 from Zenith Firearms is an imported handgun that shares many features with the Springfield Armory XD. However, the PX-9 does feature an external safety and does not have a grip safety, differentiating it from other options in the marketplace. The gun features a striker-fired assembly and comes with a hard-sided carrying case and three magazines. Retail price is expected to be below $400.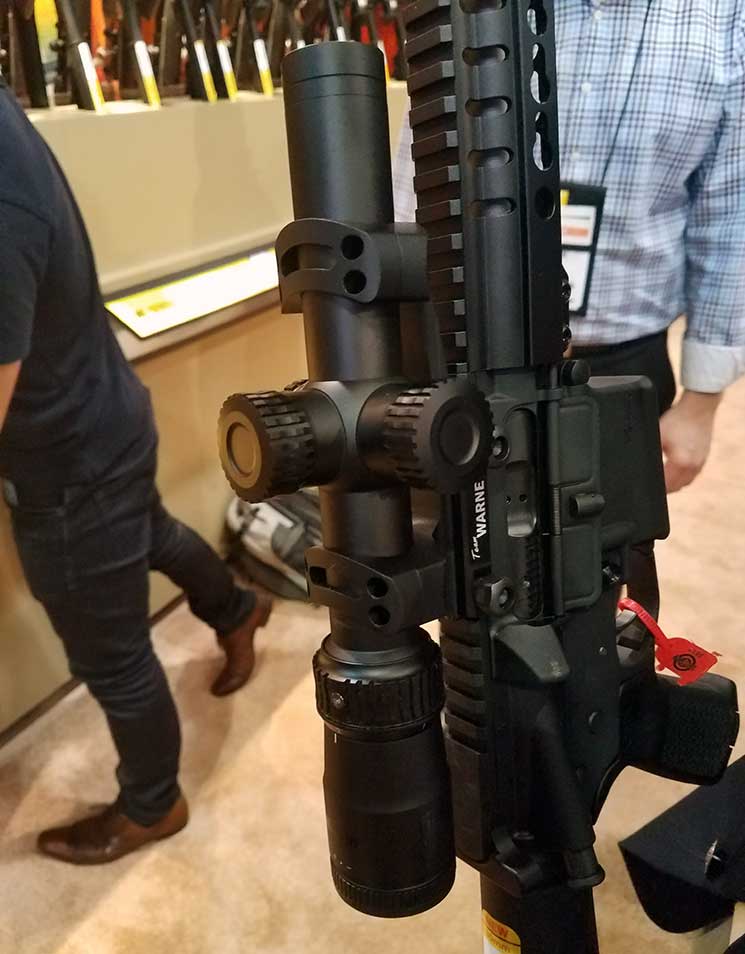 New for 2017, Nikon launched its Black riflescope series, with five different options in the lineup. The scope pictured here is the Black Force1000 1-4x24 scope, which is designed specifically for 3-gun competitors. The optic features the new Speedforce illuminated reticle, which is located in the second focal plane and features a bracket reticle designed to help 3-gun competitors get on target quickly. The Black Force1000 1-4x24 retails at a suggested price of $399.95.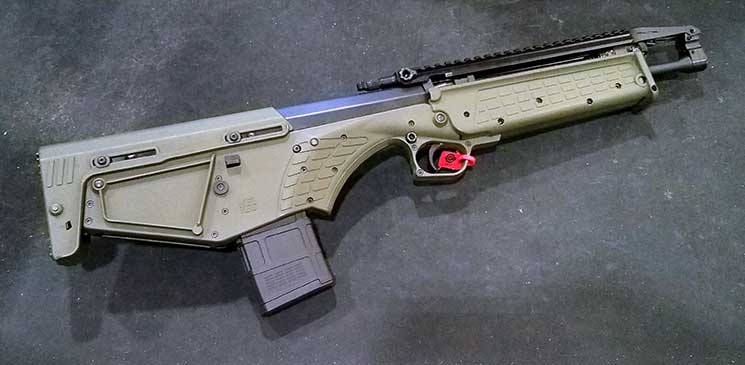 Kel-Tec expanded its RDB rifle series in 2017 with the addition of the Survival model, designed to be a compact 5.56 NATO rifle that can easily be included in backpacks or slung over the shoulder without issue. The gun features a 16-inch light-profile barrel. The rifle measures in at only 26.1 inches in overall length and features an adjustable stock that adds 1.5 inches of travel for more comfortable shooting. The rifle features downward shell ejection and takes standard AR magazines.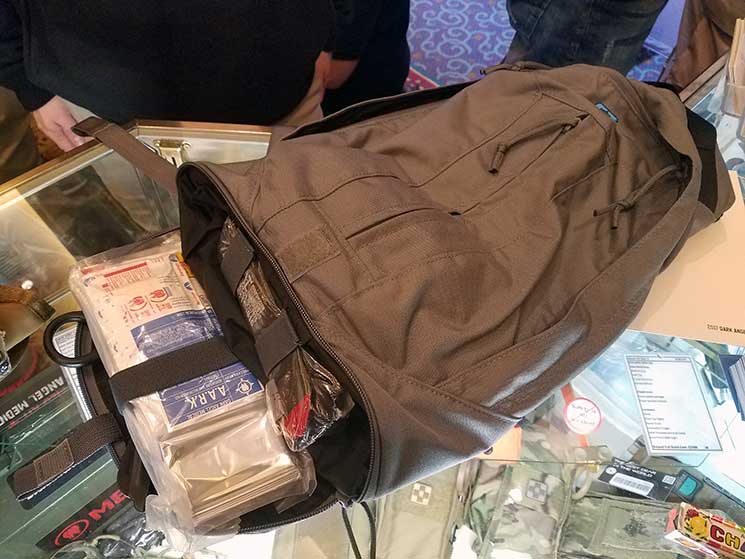 Dark Angel Medical has been producing medical kits for civilians, law enforcement and military personnel since 2011, and the company has a new product focus for 2017: the Adventure and Recreation Kit Backpack. The backpack is designed to be low-profile and low-visibility while offering end users with a pack that can store all of their needs in an emergency situation. The pack comes with the company's medical insert kit and accessory kit, and it also includes a concealed carry pocket and a 3-liter hydration pocket. The suggested retail price on the AARK pack is $239.99.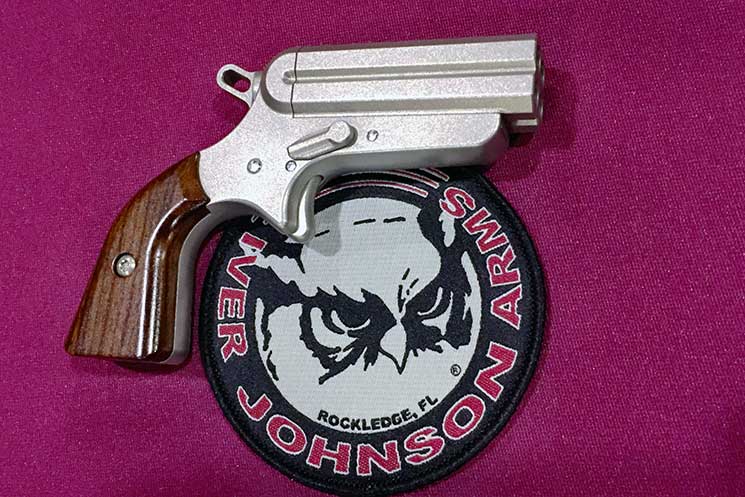 Iver Johnson is getting into the pocket pistol game with the new Pocket Ace four-barrel derringer, which will be available in Spring 2017. The single-action .22 LR-caliber pistol is 100 percent US made from 17-4 stainless steel and features a rotating firing pin that fires four individual shots sequentially. The gun features a 2-inch barrel with an overall length of 4 inches and a height of 2.75 inches. Total weight of the new pistol is 7 ounces.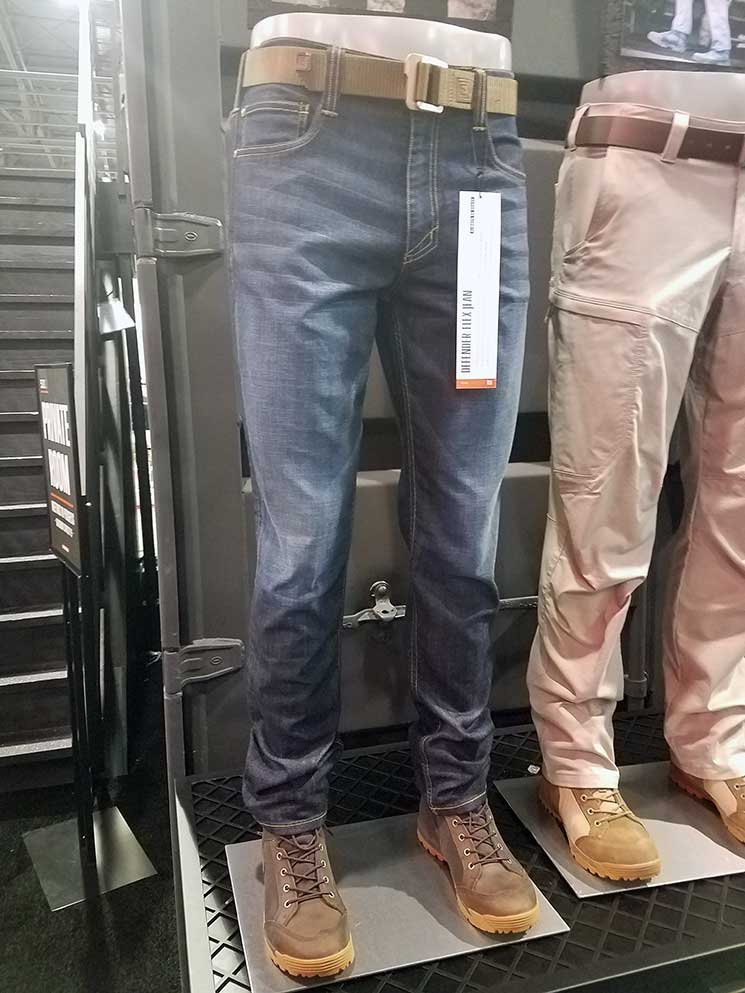 5.11 Tactical expanded low-profile clothing options for concealed carry holders with its new Defender-Flex Jeans. These new jeans feature double-needle construction in high-stress areas and are constructed from a stretch denim that offer added comfort and flexibility. The new jeans are available in both slim and straight fits and they feature 7 functional pockets, including several sized for both pistol and rifle magazines. The suggested retail price on the new Defender-Flex Jeans is $69.99.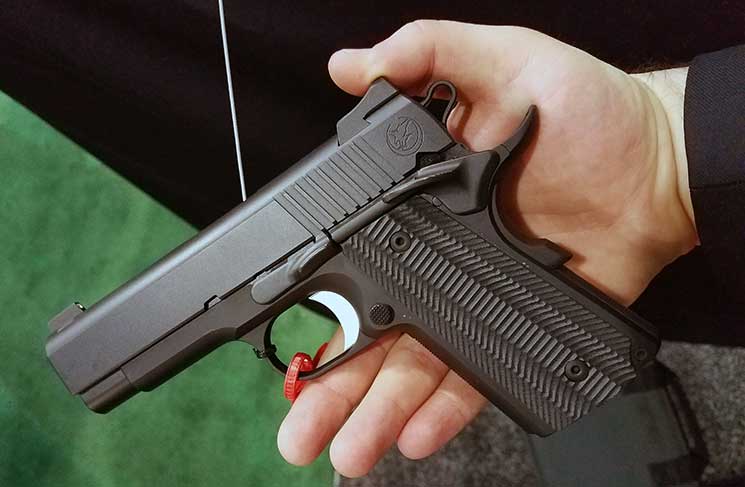 The new Nighthawk Carry from Nighthawk Custom was designed to be the ultimate lightweight EDC firearm for concealed-carry use. The gun features an aluminum Officer-size frame and a 3.8-inch 9 mm bull barrel. The frame features an anodized finish, while the slide has a black nitride finish. Other features include a round-butt mainspring housing, a curved slide stop, rear cocking serrations and tritium sights. The total weight of the Carry pistol is 34.1 ounces. The suggested retail price on the Nighthawk Carry is $3,795.



Tactical Walls expanded its product lineup for 2017 with the addition of coffee tables, nightstands and end tables equipped with the company's hidden deployment systems. The new furniture is all handmade out of solid maple at the company's facility in Virginia, and they feature an RFID open mechanism that releases a hinged tray beneath the tabletop. The storage tray then slides out easily, allowing users to quickly grab their firearm. The coffee table retails at a suggested price of $795, while the nightstand and end table models retail for $495 each.




The Desert Tech MDR .308 Win. bullpup rifle has been talked about for several years now, and the company announced that it would finally be shipping in 2017. The MDR in .308 Win. features a 1:10 16-inch barrel with an overall length of just 26.2 inches and a total weight of 7.1 pounds. The rifle is fully ambidextrous and is designed to convert quickly between calibers, and the barrel retention system ensures a consistent return to zero between conversions. Caliber conversions are available for 5.56 NATO and .300 BLK.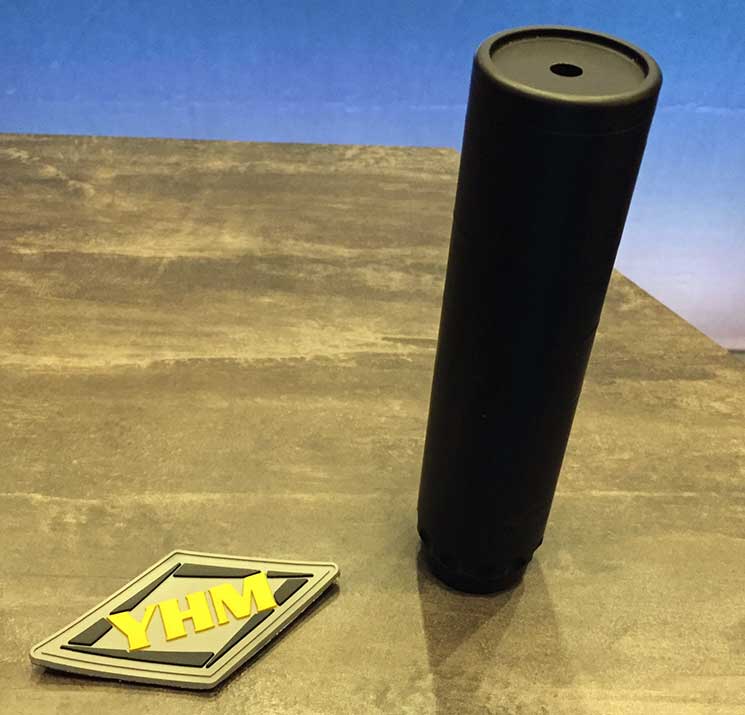 Yankee Hill Machine launched its all-new Turbo Sound Suppression system for 2017, a lightweight sound suppressor for 5.56 NATO that is designed to be affordable as well as durable. The Turbo features a tubeless design constructed from 17-4 stainless steel with a heat-treated Inconel blast baffle, making the suppressor full-auto rated. The suppressor measures an overall length of 6.5 inches with a diameter of little more than 1.5 inches. The total weight of the Turbo is 13.5 ounces and reduces sound levels to hearing-safe levels at 140 decibels. The suggested retail price is $489 and includes the quick-detach muzzle brake.