by
posted on January 27, 2019
Support NRA Shooting Illustrated
DONATE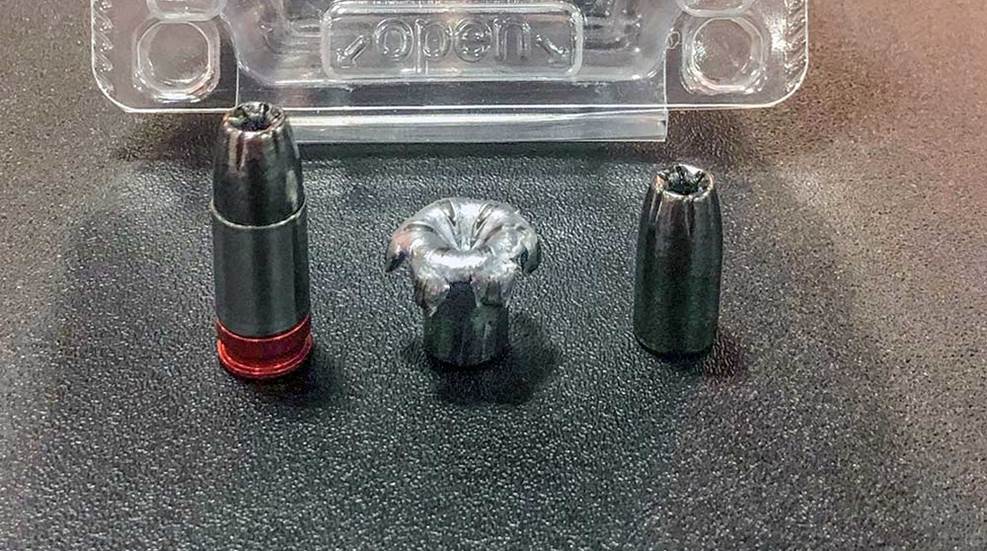 One of the more interesting entries into the ammunition market at SHOT

 
Show 2019 is the Quakemaker +M 185-grain 9 mm round, from Seismic High

 
Mass Ammunition. From Seismic's webpage:


"Introducing the first in a line of unbelievably massive rounds, the

 
Seismic Ammo Quakemaker in 9 mm. Weighing in at an incredible 185 grains,

 
Quakemaker +M ammo gives your 9 mm pistol more momentum then ANY other

 
9 mm round in existence and it does so while staying subsonic (950 fps),

 
so it's perfect for suppressed weapons."


We took a minute to both shoot the QuakeMaker +M round, and also visit

 
the company's booth to ask some questions about the round itself. The QuakeMaker

 
+M was born from a desire to make a more reliable subsonic round, that

 
was guaranteed to stay subsonic. The direction that Seismic took, was an

 
incredibly heavy-for-caliber round loaded into a novel, two-piece Shell

 
Shock case. The Shell Shock case features a nickel alloy stainless

 
steel "case" portion and a red anodized aluminum base.

The 185-grain 9 mm +M

 
round is listed as having a muzzle velocity of 950 FPS out of a 4.5-inch

 
Glock G17 Gen 3. Seismic currently has its ammo out for testing at an

 
independent lab, but is confident that they are achieving this velocity

 
while maintain a safe chamber pressure.


As far as the terminal effect on target goes, the only testing that is

 
currently available is Seismic's own in-house tests, which were

 
conducted using Clear Ballistic Gel, shot bare with no test protocol.

 
Expansion appears to be on par with other popular 9 mm rounds, and the Seismic Ammo team

 
conveyed that they were seeing just a hair under 16 inches of penetration in

 
their bare gel shoots.

It should be very interesting to see how this new

 
ammo fares when it is able to be independently tested and run through

 
either the FBI Heavy Clothing, or Four Layer Denim test protocols. For

 
more information visit

 
www.seismicammo.com
.