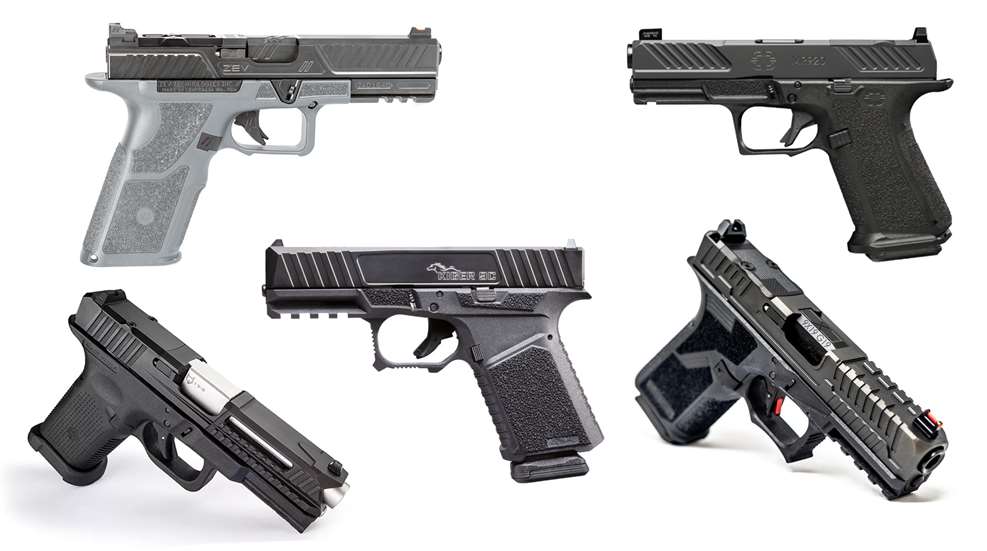 It's no secret that many gun makers wish they had beaten Glock to the popular-polymer punch and first come out with their own highly sought-after striker-fired pistol. Hindsight is always 20/20. To make up for this misfortune, however, many of those companies and some new ones created their line of Glock-like pistols later, in some cases improving upon Glock's "Perfection" with a few features not found on the original Austrian product.
This is not to say Glock isn't worth having. After all, imitation is the sincerest form of flattery. Clearly, these companies hold Glock in high regard and recognize why the unofficial King of the Strikers is so insanely popular.
Let's look at some Glock lookalikes that are clearly influenced by the G19. Keep in mind, none of these gunmakers claim any resemblance to Glock, but it's clear what market they are targeting.
By far the most recognizable Glock flatterer, Shadow Systems built its business around Glock aficionados who wanted all the look and feel of the original but with a snazzier package. The MR920 uses all the same gear, including holsters and magazines, as the G19, so the user won't have to buy new accessories. All MR920s come optic-ready and include multiple backstraps for a custom grip fit. MR920s also come with a customizable magazine well that you can change to a more generous mouth with no major work. Upgraded models feature threaded barrels ready to accept your standard thread suppressors.
Known for their rifles and rifle parts, Faxon brings us the FX-19 in Hellfire and Patriot editions. Both versions feature threaded stainless-steel barrels, optic slide cuts for Trijicon RMR or Holosun 507C, co-witness suppressor height sights, a four-position accessory rail, slide cuts for weight savings, super aggressive front and rear slide serrations, and a flat Overwatch Precision face trigger with trigger safety. The Hellcat version also includes a flared magazine well for faster reloads. The Patriot and Hellfire versions retail for just over $1,200 and $1,400, respectively.
Known for its reputation as a heavy Glock aftermarket support company, Lone Wolf decided to try the handgun market with the Complete LTD (Lightweight Tactical Defense) 19. One of the closest Glock clones on the market, the Complete LTD 19 is a compilation of many of the aftermarket parts Lone Wolf has supplied for the past two decades into a complete handgun package that features Glock sights and feeds from Glock magazines. Even details like the magazine release reflect back to the original. And at $749.95, the price isn't far off either.
Modeled after the Gen 3 Glock, complete with some interchangeable parts, the Kiger 9C is Anderson Manufacturing's first foray into the handgun market, having established itself firmly in the budget AR parts trenches. The Kiger 9C is so new that Anderson just started shipping them back in October, and they are already gaining quite the following with reviews all over. Anderson seems to be following the recent trend of introducing lower price point guns at a time when mainline manufacturers have to raise prices because of supply chain issues. The Kiger 9C MSRPs at a very reasonable $429.
Zev Technologies has been producing familiar-looking pistols for quite some time, so they are not new to the clone wars. Zev handguns have garnered quite a solid reputation over the years, the OC9 Combat Compact being no exception. The Combat version of the OC9 more closely aligns with the stock Glock 19 Gen 4, with front serrations (okay, that's a Gen 5 feature) and an optic plate on top. The gun ships with only one Magpul magazine but accepts standard Glock magazines without issue. Thanks to an upgraded ZEV PRO barrel and Citadel slide, the price comes in at the top at $1,499.