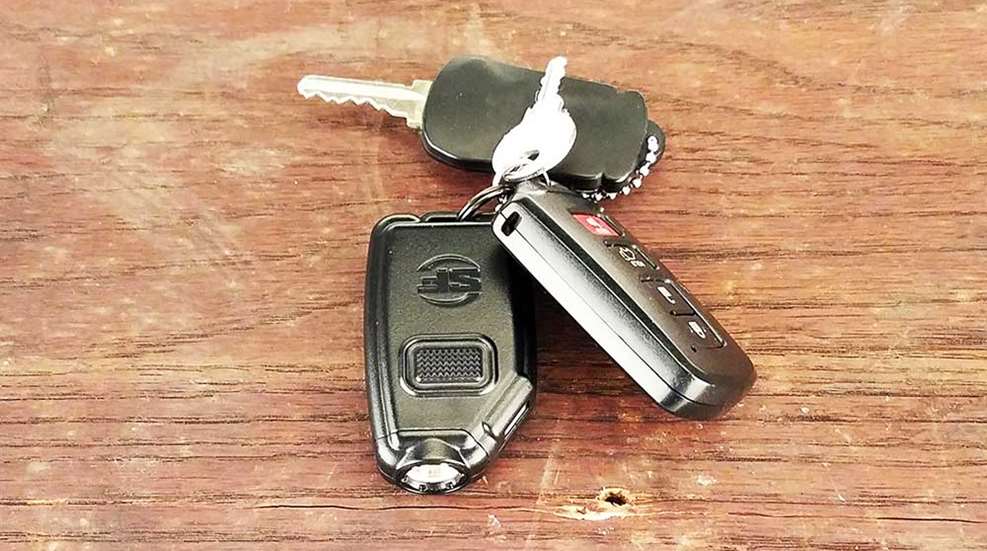 Someone over at SureFire really gets it. Oh, sure, the company makes super-powerful, awesome pocket-suns like the EDCL2-T, with 1,200 lumens at the push of a tailcap. For the serious practitioner, it's a great mix of power, ease-of-use and portability (and I say this as someone who came of age in the time of the Maglite, which was not exactly known for being easy to stick in a pocket). SureFire makes some high-intensity lights for serious work, that's no question; however, what they've done with the SureFire Sidekick light is something altogether different.
They've acknowledged the "lazy" practitioner.
I mean, look. I know we all appreciate a high-power, full-force EDC flashlight with all the bells and whistles. There's something just plain awesome about turning on a 1,200-lumen light and hearing people gasp audibly at the brightness. But, the most-powerful light in the world doesn't mean a thing if it's sitting on your nightstand because it wouldn't fit into the side pocket of your jeans.
Enter the SureFire Sidekick.
With 300 lumens on high setting, the Sidekick has sufficient power to light up a threat at 50 yards (We know; we included it in our "I Carry" video for the Springfield Armory 911). Three settings offer multiple levels of light: Low, which is 5 lumens for 45 hours of run time; medium, which is 60 lumens for 4 hours and high, with 300 lumens for 1.25 hours of run time. Press the button once for low, twice for medium, and three times for high. Having the low setting as the first option makes everyday tasks like navigating the dark walkway to the house from your garage easy, without flooding the area with excess light.
The Sidekick does this all in a 2.5-inch long, 2-ounce package. As our picture above shows, it's about the same size as a standard keyfob. Put the Sidekick on your keyring, and you'll barely notice the extra weight or bulk, but you will always have a powerful flashlight at the ready. Here's a great feature, too: It's rechargeable via a standard micro-USB port. Simply plug it into your PC or a wall outlet when it runs down, and within a few hours you're back in business. Plainly, the best part about the Sidekick is that it's always there. Put it on your keyring, and you'll have a light wherever you go. The suggested MSRP on the SureFire Sidekick is $79.99.