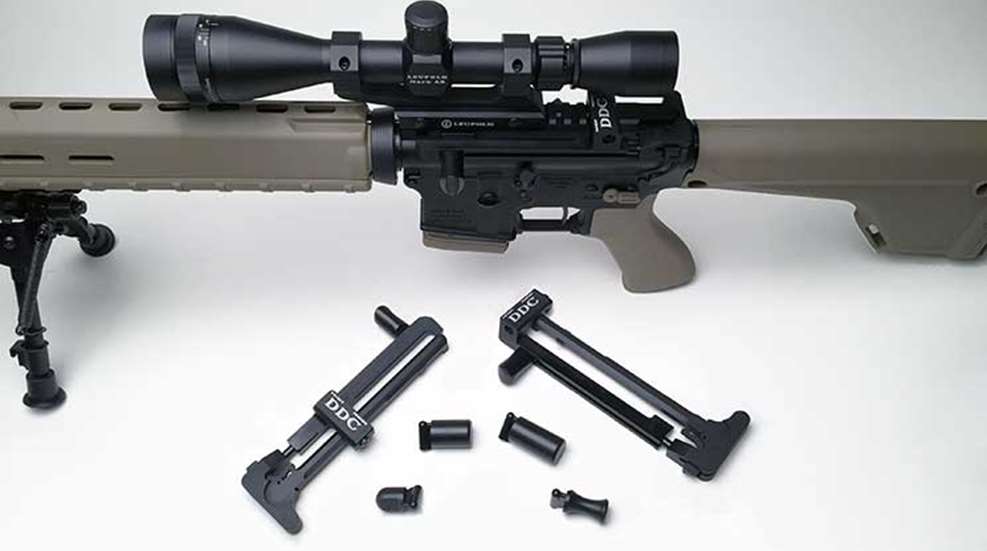 Think you need a custom upper receiver and bolt-carrier group to have an AR-15 with a side-mounted charging handle? Devil Dog Concepts has an easier solution in its Hard Charger AR-15 charging handle.

One of the editors at American Hunter is building an AR-15 set up for long-range hunting pursuits (we'll get a chance to see the finished version shortly). He opted for a side-charging version, with a custom upper receiver and bolt-carrier group to accomplish this aim, mainly because he had grown up with bolt-action rifles and the Ruger 10/22. The side-charging capability helped maintain his familiarity with how his rifle was charged. While certainly intriguing, he mentioned that the custom upper receiver and bolt carrier cost more than double that of a standard AR-15-style upper, bolt-carrier group and charging handle setup.

What if I told you that you could turn your existing AR-15-style rifle or carbine into a side-charger simply by replacing the charging handle? For only slightly more than the cost of a custom charging handle, you can pick up the Hard Charger from Devil Dog Concepts (a veteran-owned business, in case the name hadn't given it away). Available in three different attachment configurations and with five different bolt-handle options, the Hard Charger gives a whole new feel to your standard AR.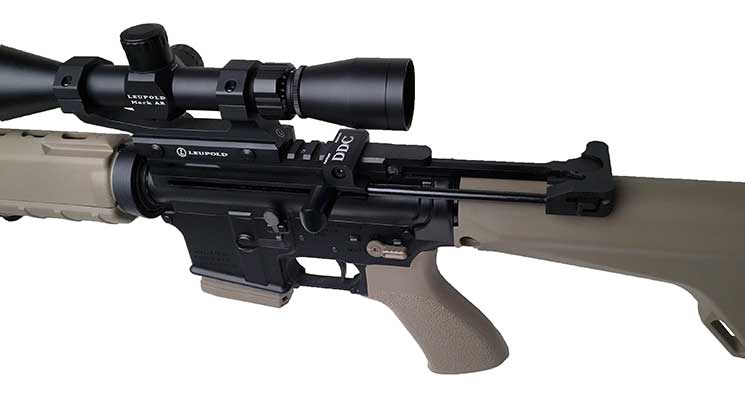 The concept of the Hard Charger is novel, and we asked Camaron Hillman, president and co-founder of Devil Dog Concepts, how the idea came about. He filled us in on the details: "In law enforcement, especially SWAT, we conduct a lot of malfunction drills during training," he said. "I grew tired of having to rely on fine motor skills to manipulate the standard charging handle. Not only would this slow me down and take my attention from my objective, but I would slip from the charging handle every so often and smack myself in the nose."

"So I wanted to find something to help make myself better for the team and the job," Hillman continued. "I tried extended release levers and they just caught on my gear and would pull the rifle out of battery.  Plus, the added stress to the roll pin made me nervous. I was only able to look at side chargers because of where I work—in the Marines and law enforcement, I wasn't allowed to rebuild my rifle to turn it into a side charger. Switching out the charging handle was the extent of allowed modifications."

Quite often, as in the case of our American Hunter editor, changing the mode in which your AR is charged is a personal decision. There's nothing wrong with the existing charging handle, of course, but it does require a certain amount of fine motor skill to grasp and retract the handle. The Hard Charger makes it simpler and more intuitive—and in some cases, such as having a large optic on the top rail, much easier to access.

The attachment options should be figured out prior to ordering, and will basically depend on what type of optic you have mounted or are planning to add. All versions attach to the upper via the flattop rail (sorry, those with carry-handle uppers); the versions differ in where on the receiver they attach. The standard Hard Charger attaches to the rearward-most slot of the upper receiver rail, the Hard Charger Rear attaches at the first rail slot and the Hard Charger Tactical is mounted on the third Picatinny slot of the upper receiver. Obviously, which option you choose will depend on your rifle's optics.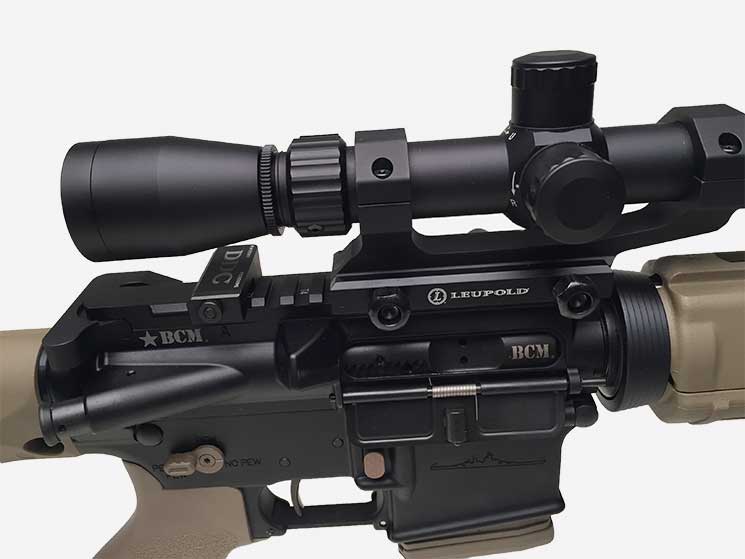 One thing we discovered in testing is that it is critical to make sure that the attachment point is securely tightened to the rail. A quick test where the unit was only finger-tight to the rail resulted in periodic binding—which was immediately cured by simply tightening the screw fully. In fact, Devil Dog Concepts recommends using thread-locking compound to ensure the screw remains securely fastened. Once everything is locked down, though, the Hard Charger worked exactly as promised.

In addition to three attachment-point options, there are five separate pull handle options. The Hard Chargers come with a "standard" pull handle, and Competition (slightly oversize), Extended Competition (slightly oversize and longer), Tactical (hourglass shaped) and Subdued (slightly undersize and lightly serrated) pull handle configurations are available. Each additional pull handle is $20, with free shipping.

MSRP on the Hard Charger (all variants) is $154, which at first blush may seem on the high side when compared to existing AR-15 charging handles—but consider the true competition, which is converting your AR-15's upper receiver to one that accepts a side-charger. Upper receivers and bolt-carrier groups made to function with side-charging handles can run upwards of $400 to $500 (or more), not to mention you'll need to completely disassemble your upper receiver and put it back together with the new components—or pay a gunsmith to do it for you. In that consideration, $154 is quite the bargain.