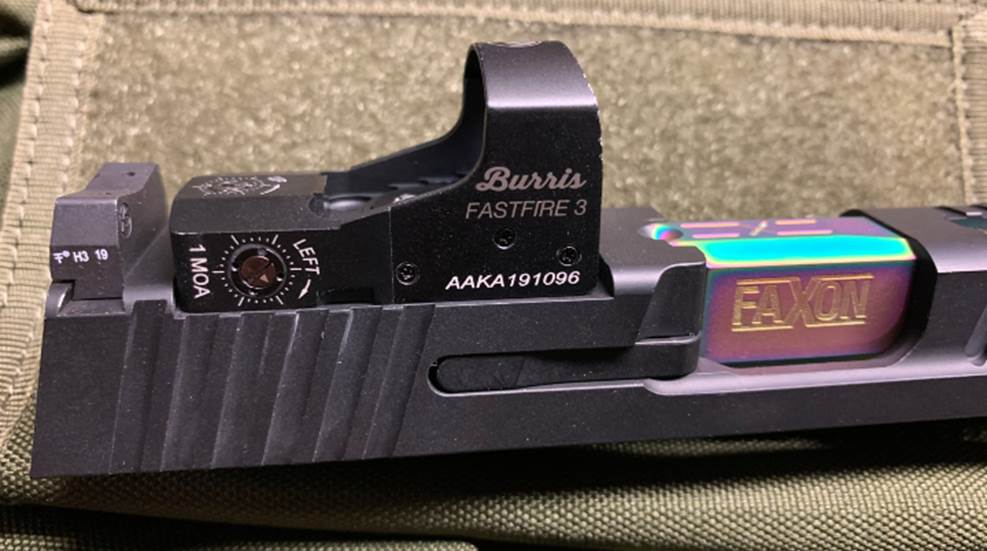 My colleague here at Shooting Illustrated has made the point that the firearm industry is different than others, and there's no denying his point. However, in many ways, it's also similar: There are clear, identifiable trends in the gun world just like in any other industry. We've seen the proliferation of coloration outside the standard wood-and-blued-steel or stainless-and-black-polymer; we've seen the ascendancy of the AR-15-style rifle; and recently we've seen the increasing popularity of the pistol-mounted red dot. Ten years ago, you were likely to encounter a dot on a pistol on a bullseye .22LR and little else; today, even micro-pistols have micro-dots.
Sometimes, trends are just fads, consumers searching for something different. Other times, and I believe this is one of them, it's a need that is finally being met. Red-dot sights offer much improvement for carbines and shotguns, so it was natural to want to adapt them to handguns. Once the technology matured to the point that the dot could withstand the recoil forces – being mounted on a reciprocating slide rather than a stationary receiver – we saw the market explode. For those interested in exploring the pistol-mounted red-dot, initial offerings were, well, pricey. The Burris FastFire 3, though, changes that paradigm.
It's more or less programmed into our DNA: Better = more expensive; Inexpensive = not as good. We see this literally every day; whether it's buying name-brand cereal or looking more favorably at the expensive European luxury car than the inexpensive, domestic sedan. If it costs more, it must be better, goes the train of thought; and even the clichés bear this out: Buy once, cry once. Sometimes, though, the reason behind the higher price gets drowned out in the rush to decry the less expensive option; in this case, the pricey red dots are expensive often because they are built to military specifications that require significant investment in electronics and housings. This gear needs to be up to the rigors of battle, in any climate, in any location.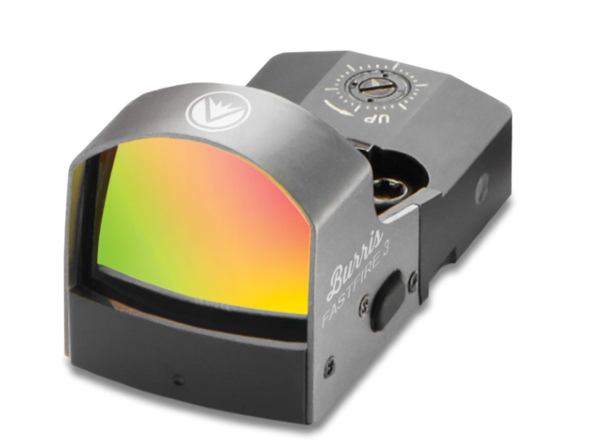 But, what about the average person? Does that person really need an optic that can be tossed off a 3-story building? Probably not. Why, then, pay for an optic built for that stress? There's an argument, and I don't disagree, that says better safe than sorry – if it can withstand that kind of force, tumbling off the shooting bench onto a concrete range floor won't even faze it. For many, though, that kind of pricing—necessary though it may be—is a barrier to entry. And that keeps folks from getting started, which is unfortunate. This is why we're taking a look at more affordable options like the FastFire 3.
At an MSRP of $240, and a street price closer to $200, you'd be forgiven for thinking the FastFire 3 might not have all the features you're looking for in a red dot. I mean, a $200 optic isn't going to have an automatic brightness detection setting, right? It's certainly not going to include an automatic shutoff, or offer long battery life out to 5 years, is it? As you probably guessed, the FastFire 3 does offer this, with either a 3- or an 8-MOA dot and with a picatinny mount option should you wish to use it on a carbine, AR pistol or shotgun. There's another option to consider: At $200, the FastFire 3 is an affordable alternative to offset iron sights for a scoped rifle.
I had the chance to run the FastFire 3 on a Smith & Wesson M&P for an episode of "I Carry" and found it to be a fast-handling, reliable sight. In practice (dry-fire) it has proven effective as well, getting on target quickly and cleanly (the Modern Samurai Project instruction was invaluable for helping here; it is strongly recommended to take a class with Jedi or other red-dot instructors for best operating practices). With proper presentation, even the smaller 3-MOA dot is easy to find and use. One note, though: You will have to turn the FastFire 3 on at the start of the day; because of the way the auto-shutoff works, the default is off (this is how Burris gets the long battery life). It's hardly a deal-breaker, just something to keep in mind.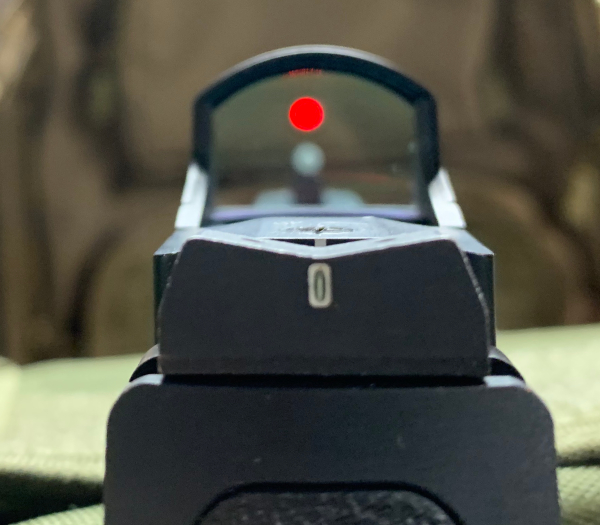 Controls are supremely simple: There's a button on the left side that turns the FastFire 3 on and cycles through three manual brightness settings, there's a battery compartment door on the top and 1-MOA-adjustment dials for windage (right side) and elevation (top). That's it. Mount it using the two screw holes compatible with Docter, Insight and other sights, get it sighted in and you're ready to go. As previously mentioned, a push of the button on the side turns it on (and pushing and holding for a second or so turns it off) and the brightness-detection system will automagically adjust the brightness. If that's not sufficient you can cycle three levels of brightness using the button.
I think there's definitely a place for affordable optics like the FastFire 3, especially in conjunction with multi-optic-ready firearms like the Glock MOS or Smith & Wesson M&P CORE series. These pistols aren't significantly more expensive than their non-dot-ready counterparts, and allow users to mount a variety of dots to the same pistol. An optic like the FastFire 3 can be a "gateway optic" – give it a try, and see if it's something that works for you. If it does, you can run it as your pistol optic; if it doesn't, you can mount it on a shotgun or carbine. And, in the end, you're not out a car payment to find out. That's definitely worth something these days.