by
Shooting Illustrated Staff
posted on January 28, 2015
Support NRA Shooting Illustrated
DONATE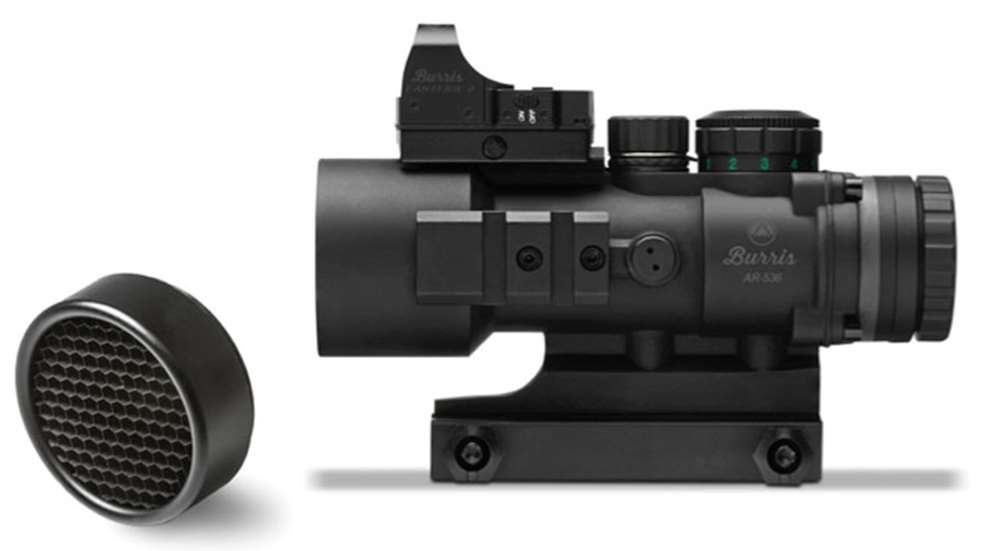 Burris helps tactical and competitive shooters get ready to roll with three new AR Tactical Kits. The kits include a quality prism sight and either a secondary red dot sight or an AR Tripler, plus mounts, all packaged in a rugged carry case. They're complete, ready-to-go optics platforms, at over a $100 savings compared to buying each item separately.
"The new Burris AR Tactical Kits are total package solutions for competitive and tactical shooters at a big savings," said Vice President of Sales & Business Development Patrick Beckett. "We've combined our most popular tactical sights and mounts in a durable carry case to create complete shooting solutions. They're an affordable way for new competitive shooters to get into the game."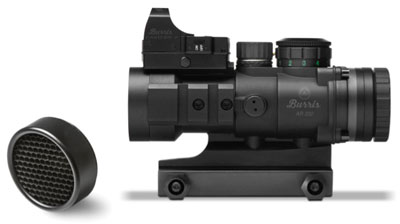 AR-332 Tactical Kit
The Burris AR-332's 3x magnification with the Ballistic CQ reticle is perfect for instinctive target acquisition and quick shooting from point blank to intermediate ranges. The black reticle is etched directly onto the prism, with red or green illumination at the turn of a dial. Reticle dots correspond to bullet-drop from 5.56 or 7.62 NATO ammunition, but the optic can handle heavier recoil if needed. An Anti-Reflection Device reduces reflection and glare.
The FastFire II red dot reflex sight provides a 4 MOA dot with an automatic brightness sensor that adjusts to any lighting condition. Position it on top of the AR-332 for lightning fast target acquisition and close-range engagement.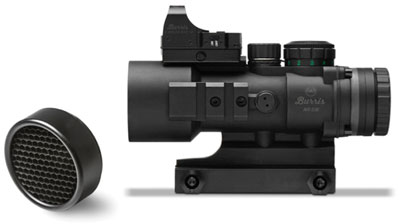 AR-536 Tactical Kit
The fixed 5x magnification Burris AR-536 is for lawmen, military and competitive shooters who want additional range plus fast target acquisition. The etched-on black reticle with red or green illumination offers lightning response to intermediate targets and precision shooting at longer distances. Its 10-position power/color selector satisfies all lighting conditions. The Ballistic CQ reticle's holdover dots are good to 600 yards and work with 5.56 or 7.62 NATO ammo. The kit includes an Anti-Reflection Device and FastFire II 4 MOA red dot reflex sight.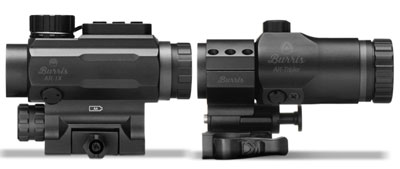 AR-1X Tactical Kit
The Burris AR-1X Prism Sight delivers both-eyes-open accuracy for ultra-fast shooting. The Ballistic CQ-1X black reticle is etched onto the prism for use without battery power, plus instant push button adjustment between green or red illumination settings. Easy-to-see hash marks offer trajectory compensation out to 600 yards. One lithium AA battery delivers up to 5,000 hours of service.
The Burris AR-Tripler allows quick transition from CQB to mid-distance shooting. Mounted in the quick-detach AR-Pivot Ring, it rides in tandem with the AR-1X for additional 3x magnification. With the push of a button, it flips to the side for 1x shooting.