by
Evan Brune, Associate Editor, Shooting Illustrated
posted on September 22, 2016
Support NRA Shooting Illustrated
DONATE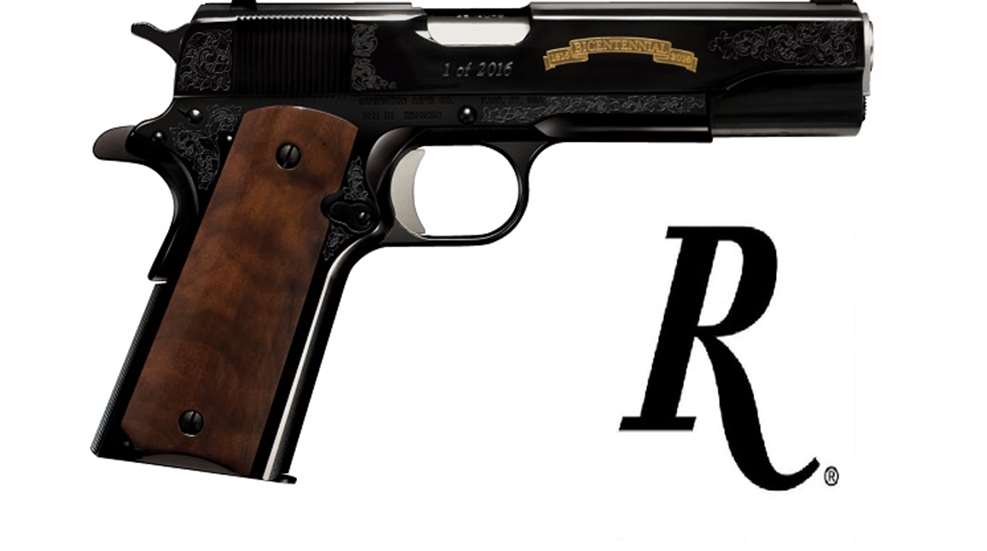 Remington
is celebrating its 200th anniversary in 2016. To commemorate the occasion, the company is offering a full line of rifles, shotguns and handguns that highlight Remington's rich history.
Of particular note are two 1911 pistols offered for the occasion. The two R1 models listed are distinguished by being either a limited edition or a commemorative edition.
The Model 1911 R1 200th Year Anniversary Limited Edition is a series of laser-engraved handguns complete with gold inlay. In keeping with this important year, Remington has limited this run to only 2,016 guns.
The limited edition 1911 R1 comes with a 24-karat gold inlay of Remington founder Eliphalet Remington walking with his first forged barrel. Each gun comes in a commemorative box with a timeline celebrating the bicentennial, along with a certificate of authenticity.
In addition to these features, the limited edition R1 features C-grade walnut grips along with American-style engravings. A special serial number is also included on the gun.
Otherwise, the limited edition model features many of the same qualities found in a standard 1911. It is chambered in .45 ACP with a magazine capacity of 7+1 and a five-inch barrel. Overall length is recorded at 8.5 inches. The limited edition starts at a suggested retail price of $1,649.
For those looking to celebrate the company's anniversary with a little less glamour and flash, Remington also offers a Model 1911 R1 200th Year Anniversary Commemorative Edition. This R1 comes with the classic matte black finish and the classic GI-style thumb safety, grip safety and hammer.
Remington's 200th anniversary is celebrated with a pair of engraved Walnut grips with the company's name and years of existence cut into a medallion. Of course, the Commemorative R1 is a standard 1911 chambered in .45 ACP with a five-inch barrel and two seven-round magazines. Suggested retail price on the Commemorative Edition is $835.