For nearly 50 years the 308 Winchester has been the only choice for Marine Corps scout snipers. Married to the M40 scout sniper rifle platform since its introduction in the mid 1960's, the .308 Win. has been a workhorse caliber. Despite nearly half a century of success, when I had my very own M40A1 built, I decided .30 caliber wasn't right for me.
Officially, the A1 series of the legendary Marine Corps scout sniper precision rifle is out of service, replaced by the more modern, adaptable A3 and A5 versions which today's scout snipers use to deliver a most unhealthy dose of ballistic "Oorah" to enemies of America. Retired or not, the M40A1 rifle is still beloved by many.
My love affair with the M40A1 began a few years ago when I had the privilege to do a series of stories on not just the rifle, but Marine Corps scout snipers themselves and the equally talented Marine Corps gunsmiths who still build the rifles by hand at Marine Corps Base (MCB) Quantico, VA. The opportunity to earn an M40A1 for free by being a Scout Sniper of course is long gone, but the chance to buy one still very much exists, and quite frankly is far more achievable for mere mortals like myself. Armed with enough cash, all one has to do is find a patriotic gun builder who, armed with the M40A1 MilSpec recipe, the right skills and just enough genuine Semper Fi, can recreate your sniper rifle with so much authenticity gawkers suck in their guts when they pass it on the gun range. I knew just the guy.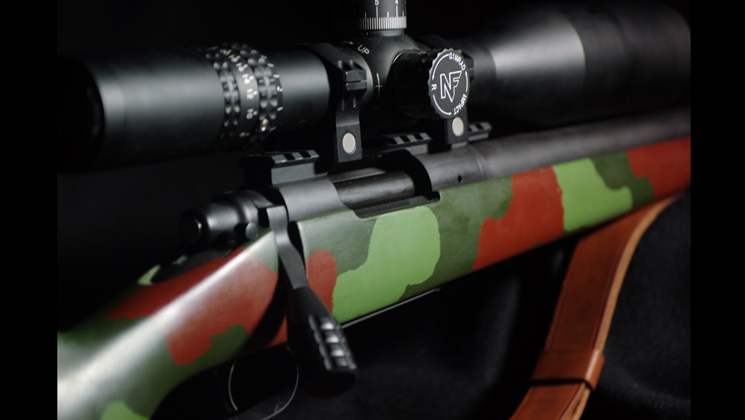 Thanks to a review of his impeccable M40A1 a few years ago, I knew David Clark of C&H Precision Weapons in La Belle, FL, was an easy choice. You see, this retired Marine isn't just any gun builder, but a former precision weapons builder at Quantico, and he wasn't just one of those either, he was their senior enlisted man. Picking him to build my dream gun was a no-brainer; after all if you're going to go through the trouble of saving up enough money to have someone build you a replica M40A1, it might as well be the man whom the Marine Corps picked to lead their sniper rifle gun builders.
Now, the M40 rifle, circa 1966, has had its fair share of changes to remain current. The stocks, barrels, triggers, optics and even suppressors have all evolved. One thing that has never changed, however, is its heart—the .308 Win. On my build I pushed nostalgia aside and went with the ballistically superior (in this author's opinion) 6.5 Creedmoor. Why? Keep reading.
Now most history buffs might consider it blasphemy to chamber a M40A1 replica in anything other than .308 Win. I think they're right, but in my mind unless you earned your M40 rifle as an authentic Marine Scout Sniper, the integrity of the rifle's perfect authenticity was already compromised and as we shall see, the choice to use the 6.5 Creedmoor wasn't just defiant but smart—at least ballistically according to Bryan Litz, a real-life rocket scientist and founder of Applied Ballistics.
"I think the 6.5 Creedmoor is superior to the .308 Win. in both gas and bolt gun sniper applications," said Litz. "Probably the biggest reason is the relative ballistic performance of the 6.5 mm bullet vs. .308 when constrained to magazine feeding applications; such as sniper applications. Energy at the muzzle is the only metric that suffers slightly for 6.5 mm vs. .30 cal, however due to the higher BC of the 6.5 mm bullets, they're able to retain velocity downrange much better, and can arrive at 1000 yards with greater energy than a 175-grain .30 cal bullet."
In other words, bigger isn't better, better aerodynamics are and the 6.5 mm bullets have it. "The superior ballistic performance of the 6.5 mm vs. .308 Win. will result in less drop and wind deflection, which means you can hit more targets with the same amount of range and wind uncertainty," said Litz.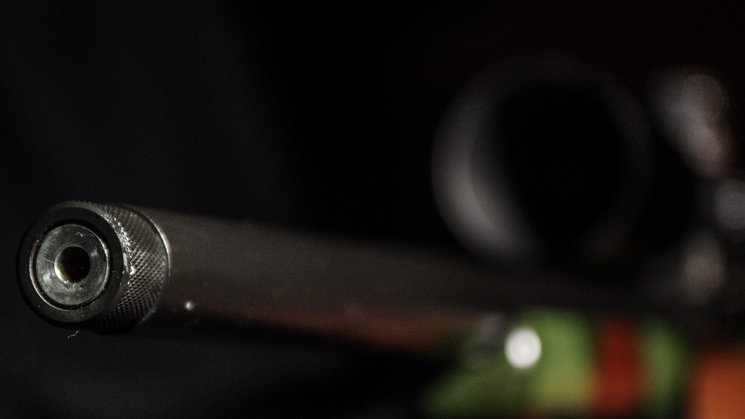 Already in M40A1 alteration no-mans land, I welcomed Clark adding a few other enhancements to the M40A1 like a Defiance Machine recoil lug, completely customized Remington Mark-X trigger and a very useful tactical bolt knob which paid for itself on a nighttime wild hog hunt in Florida. In addition to my M40A1's mutations, the rifle boasts a 22-inch USMC contour Schneider barrel (MilSpec is 25 inch) threaded for a suppressor, a McMillan HTG stock, hand-fitted Winchester Model 70 bottom metal and plenty of Semper Fi from one of the Marine Corps very best gun builders. To top it all off I used an optic fully capable of maximizing this rifle's accuracy potential by choosing the Nightforce 5-25x56mm ATACR riflescope.
The results were worth every penny.
At the bench my rifle clocked 140-grain bullets at an average of 2515 fps using Hornady, Nosler and Winchester factory ammunition with accuracy typical of Clark's builds—astounding. No five-shot group expanded beyond ½-MOA and the best group came from the Creedmoor's creators, Hornady with a bench-rest best .334-inch group at 100 yards. More distance didn't phase the rifle with 300-yard groups opening up to a Hornady best 1.15 inches. Operationally, I had no problems with the rifle regarding fit, feed, and function. Despite its old-school heft at a robust 14 pounds, I already have and will surely tote this rifle through the woods, prairies and even up and down the mountains of America hunting.
Yes there are much lighter guns, many at half the price, but life's too short to shoot guns with no character and no gun built with authentic Semper Fi was ever guilty of that.