by
Shooting Illustrated Staff
posted on June 17, 2011
Support NRA Shooting Illustrated
DONATE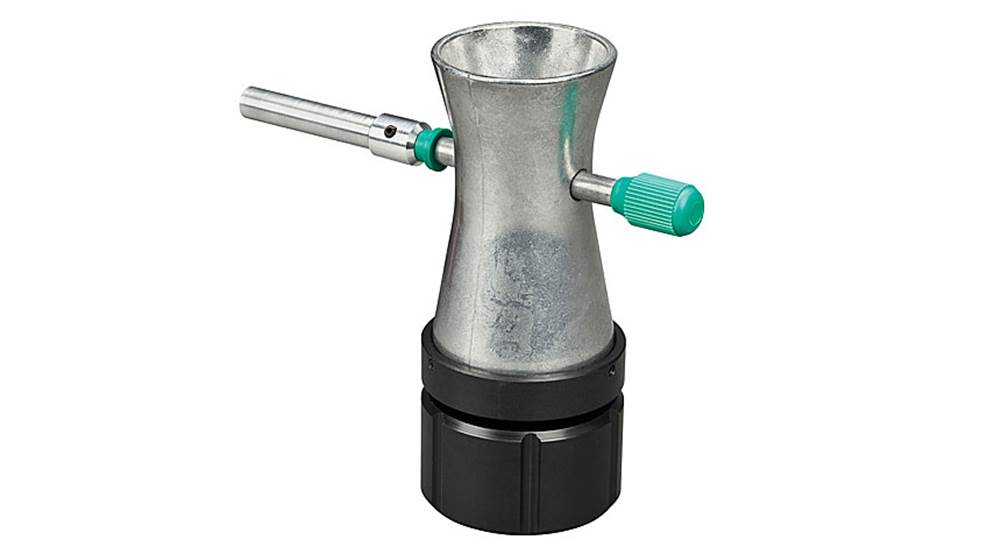 More Options to Service Popular Calibers
RCBS designed new reloading accessories to service a broader range of loads and calibers. An improved Powder Trickler adds precision to electronic scales with a height-adjustable, non-skid base and powder extension. A Trickler Upgrade Kit is also available. More accurate powder handling lets progressive pistol cartridge handloaders utilize new Pistol Powder Expanders on their existing presses. Expanders fit most popular handgun calibers, ranging from .38—.500. These tools consolidate space and provide greater changeover flexibility.
Increase Efficiency and Speed, Reduce Waste
Carbide replacement tools provide reloaders with clean, sharp edges for a lifetime of use in Case Trimmers, 3-Way Cutters and Trim Mate and Chamfer or Debur tools. Additional case prep accessories provide increased efficiency and reduce waste. Military Crimp Removers, an ergonomic accessory handle and 50-caliber Pilot and Trimmer Cutters all help reloaders streamline production.
The New Primer Pocket Swager has been redesigned to fit a larger group of cases. Swaging rods are now made from strong high tensile steel, more than doubling their original strength. This tool is ideal for quick removal of primer pocket staking or crimps.
"We asked our customers what we were missing—what else they needed at their reloading bench," said Brand Director Rick Stoeckel. "Then we worked with our engineers to fulfill as many as those concerns as possible. We expanded our product lines so reloaders are better outfitted for each and every task."
Built to Last
The new accessories are built to the rigorous standards of RCBS. They are durable, long-lasting products. All of these reloading accessories feature an RCBS limited lifetime warranty.
To view the new reloading accessories and learn about the entire RCBS family of reloading products, please visit RCBS.
Part No. and Description
09089 Powder Trickler—2
09093 Powder Trickler—2 Upgrade Kit
88885 Pistol Powder Expanders—Pro 2000 .38
88886 Pistol Powder Expanders—Pro 2000 9mm
88887 Pistol Powder Expanders—Pro 2000 .40
88888 Pistol Powder Expanders—Pro 2000 .44
88889 Pistol Powder Expanders—Pro 2000 .45 ACP
88890 Pistol Powder Expanders—Pro 2000 .45 Colt
88891 Pistol Powder Expanders—Pro 2000 .475
88892 Pistol Powder Expanders—Pro 2000 .500
90250 Trimmer Carbide Cutter Head90251 3-way Carbide Cutter Head
90384 TM Carbide Chamfer Tool
90385 TM Carbide Debur Tool90386 TM Military Crimp Remover—Small
90387 TM Military Crimp Remover—Large09332 Accessory Handle—209400 .50R Pilot
09364 50-caliber Trimmer Cutter
09481 Primer Pocket Swager Tool—2