The origin of the Steyr Arms Scout rifle can be found in a 1966 article written by former Marine Lt. Col. Jeff Cooper, where he extolled the virtues of various carbines, particularly the Remington Model 600. For the next two decades, Cooper formulated and codified what would come to be known as his Scout Rifle Concept. This concept was intended to provide a blueprint for a firearms manufacturer to construct the ideal general-purpose rifle. In 1990, Steyr-Mannlicher became interested, and seven years later, the Steyr Scout Rifle was introduced to the world.

By any measure, the Steyr Scout Rifle was a magnificent firearm. It was loaded with features that had never before been seen. Chambered for the .308 Win., it was fitted with a 19-inch barrel because Cooper wanted a 150-grain bullet with a muzzle velocity of at least 2,700 fps, and he wanted the rifle less than a meter long. It had a detachable magazine and a spare magazine in the butt stock. Both had a second stop, allowing their capacity to be held in reserve while the rifle was single-loaded. It had an integral bipod, five sling attachment points, reserve iron sights and could be fitted with a forward mounted or traditional riflescope. It also incorporated the Steyr SBS bolt system, which might be the safest bolt-action ever invented.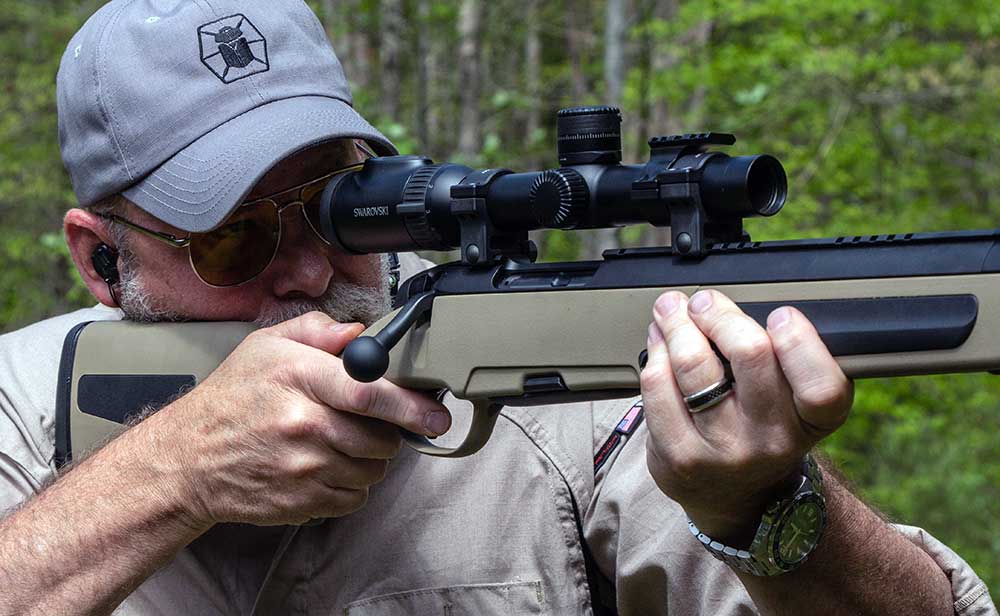 The rifle was received well, but it was expensive. Too damned expensive for the average rifleman. Before the turn of the century, the notion of spending more than $2,000 for a general-purpose rifle was just more than most could live with. To help with appeal, Steyr ultimately added the .243 Win. and 7mm-08 Rem. chamberings. Both were cartridges Cooper deemed acceptable for a Scout Rifle. They also added the .223 Rem. and the much more powerful .376 Steyr. None of this really helped with sales and ultimately, all chamberings but the .308 Win. were discontinued.

For the last decade, the Steyr Scout has lived in sort of a bubble, only purchased by Jeff Cooper disciples and others who were wealthy and curious. But then something happened. Ruger, Savage Arms and Mossberg offered their renditions of Cooper's Scout Rifle, and shooters began to realize that the versatility of a short and powerful, compact and light, handy bolt-action rifle did indeed have a place in the modern world. As a result, and with a substantial reduction in the price of the Steyr Scout Rifle, Cooper's vision began to be more appreciated.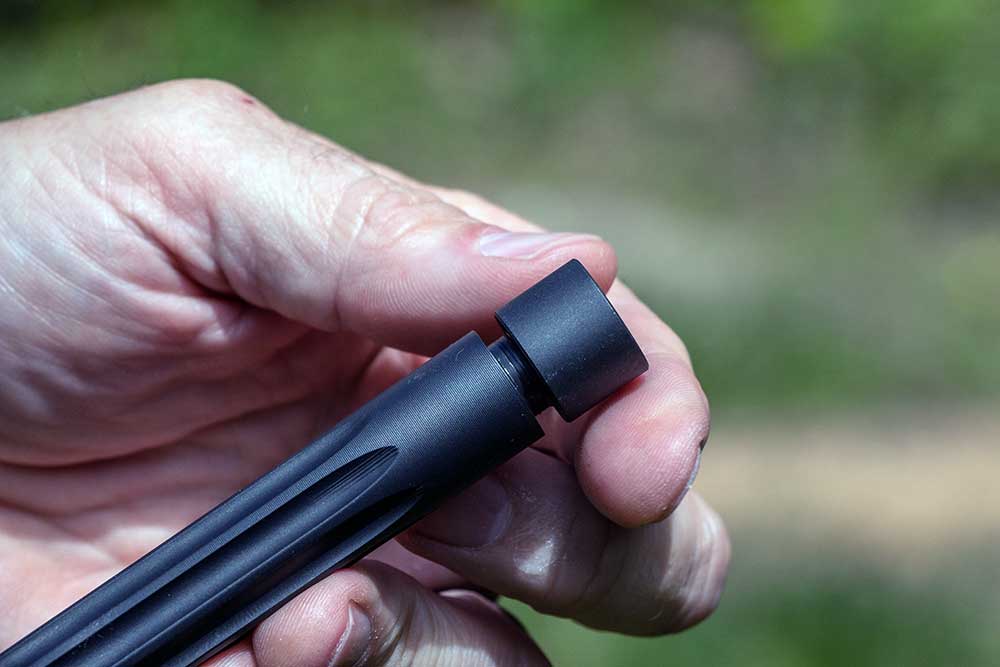 This newfound appreciation for a rifle whose origins date back more than a half century, coupled with the rise of the 6.5 Creedmoor, convinced Steyr Arms that it was time to add that chambering to the only Scout Rifle ever endorsed by the man who conceptualized it. Now you can purchase a Steyr Scout Rifle chambered for the 6.5 Creedmoor.

Would Jeff Cooper have approved? That's a good question, and we will never know the answer. However, speaking of the 6.5mm Steyr Mannlicher-Schoenauer in his 1966 article, Cooper wrote, "It was enormously popular back in the days when men rarely explored the wild places unless they were at least partially qualified to do so."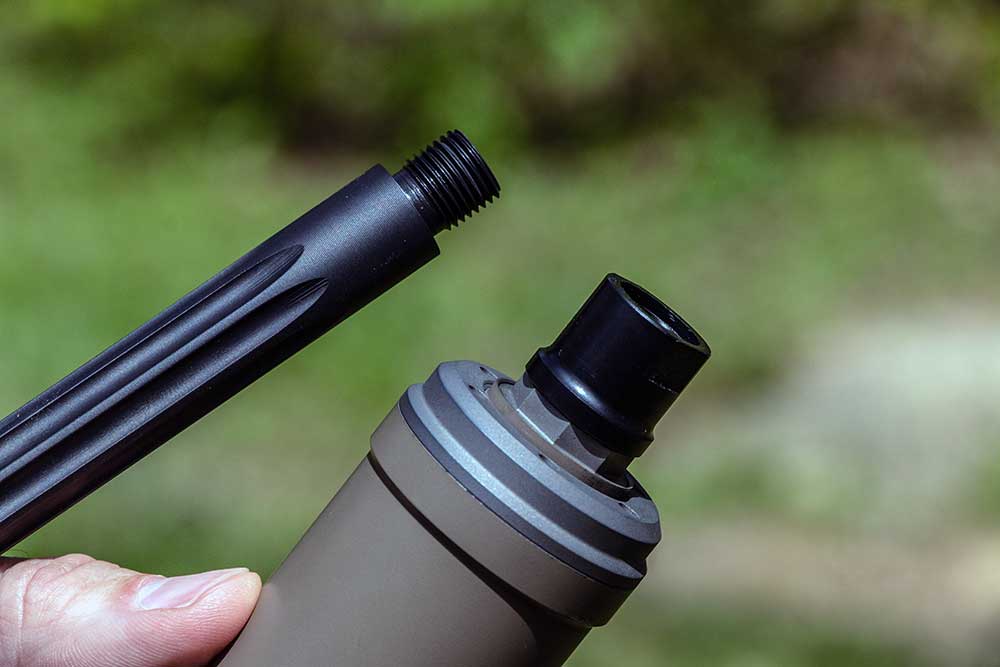 The reality is it does not matter what Cooper would have thought. Steyr has paired what is arguably the most versatile bolt-action rifle ever made with the hottest selling cartridge of this century—one that offers what might be the best balance of external and terminal ballistics and recoil. Additionally, this newest version of the Steyr Scout Rifle has a threaded muzzle to allow for suppressor attachment. This makes the 6.5 Creedmoor version even more attractive to those looking for one rifle to do everything with.

Oddly, Steyr chose to thread the muzzle of this Scout Rifle at a ½-20 RH pitch. This is not compatible with American suppressors, so an adapter is needed. With one in hand, I installed my StingerWorx Hunter suppressor, and all of the test firing was conducted with it in place. I fired five, five-shot groups with three different loads and the Steyr Scout in 6.5 Creedmoor exhibited the excellent accuracy the platform has always been well known for. The average for all 15 groups was a respectable 1.15 inches, with the smallest group fired measuring 0.839 inch.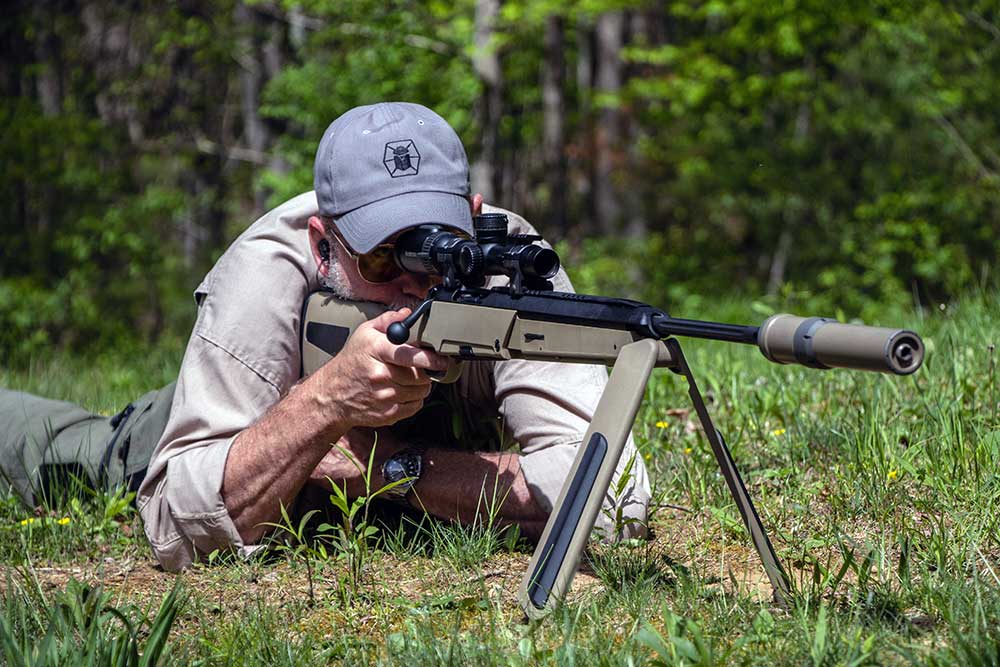 The true appeal of this new combination offered by Steyr is that you can own the best-configured general-purpose rifle ever made, chambered for what many now consider to be the best ballistically balanced cartridge in production. If you want to reach out at distance, mount a traditional, tactical-style riflescope. If you want more of a defensive configuration, mount a red dot or reflex sight. And if you want to head out exploring the unknown as Cooper envisioned, the Burris Optics 2-7X Scout scope, with its variable-power magnification and Ballistic Plex reticle, will handle about any situation you encounter.

For those who cannot decide between a precision bolt-action rifle and a quick-handling carbine, the Steyr Scout Rifle in 6.5 Creedmoor might be the answer. And guess what? You can now pick one up for less than $1,800. That price even includes two days of free Scout Rifle-specific training offered by the Steyr Academy at the fabulous CMP (Civilian Marksmanship Program) facility in Talladega, AL. Even a simple hillbilly like me understands that is one heck of a deal.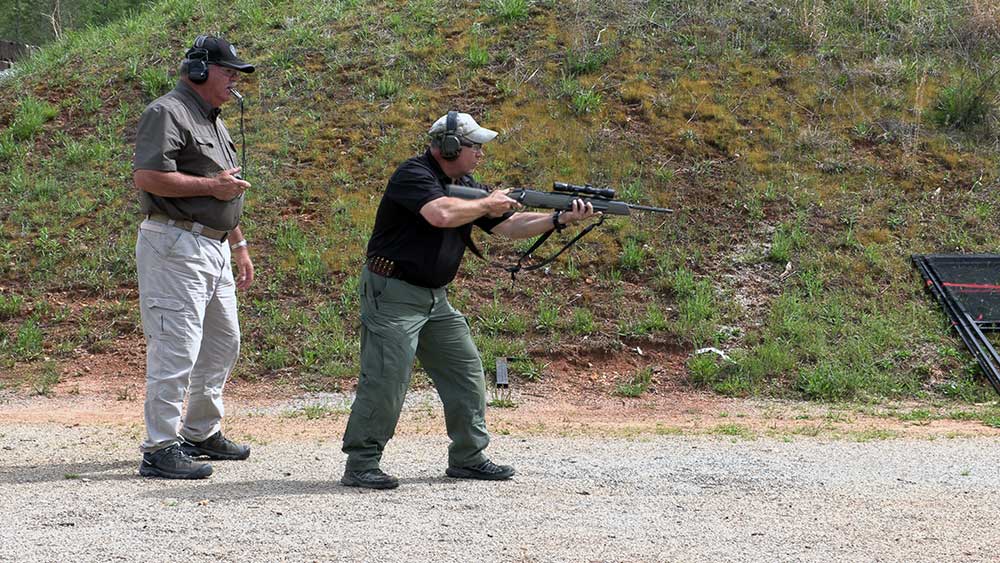 Steyr Scout Rifle Specifications

Manufacturer: Steyr Arms
Model: Scout Rifle
Chamberings: 6.5 Creedmoor
Length: 38.5 – 39 inches
Weight: 6 pounds, 13 ounces
Action: Bolt-action (SBS)
Capacity: 5+1
Barrel: 19-inch, fluted, cold-hammer forged, threaded muzzle.
Trigger: Adjustable (2.3 pounds as tested)
Stock: Polymer, with integral bipod, and length of pull spacers.
Accessories: Hard-sided case, muzzle thread protector, two five-round magazines
MSRP: $1,787.00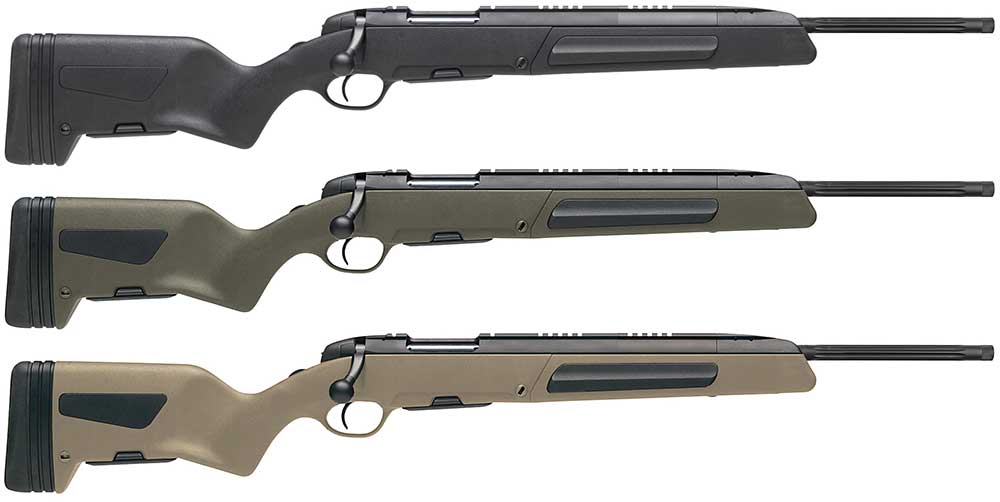 Shooting Results: Steyr Scout Rifle in 6.5 Creedmoor
LOAD                                                                         MV      MD      SD       ENG    ACC
Norma 130-gr. Swift Scirocco                                    2633    33        12.1     2000    1.29
Hornady 95-gr. V-Max                                               3107    72        19.4     2036    1.21
Sig Sauer 120-gr. Elite Match HT                              2761    49        13.7     2031    0.96
NOTES: Reported muzzle velocity (MV) maximum velocity deviation (MD) standard velocity deviation (SD) and muzzle energy (ENG) were established by firing 10-shots over a Caldwell G2 chronograph, with the screen positioned 10-feet from the muzzle. Reported accuracy (ACC) is the average of five, five-shot groups fired from a sandbag rest, at a distance of 100-yards, using a Swarovski Z8i riflescope with the magnification set at 8X. Temperature: 85° Humidity: 27% Pressure: 30.17 Elevation: 2200 feet. *A StingerWorx suppressor was fitted to the rifle for all shots fired for record.