Long-range shooting is fun, challenging and an insatiable addiction. Once sharpshooters hit their accuracy goals at a certain distance, they almost immediately seek out longer shots at smaller targets. Of the cartridges designed to accommodate this desire, few are better-known than the .338 Lapua Mag., and one of the latest platforms for this long-range round is the Savage Arms Model 110 Stealth Evolution precision rifle.

As early as 1982, the military sought a caliber to bridge the gap between 7.62 NATO and .50 BMG without having to use a .30-caliber bullet and its inherent ballistic shortcomings. Years of research and development brought forth the mighty .338 Lapua Mag. and as with every U.S. military caliber to date, it became a hit in the civilian market as well.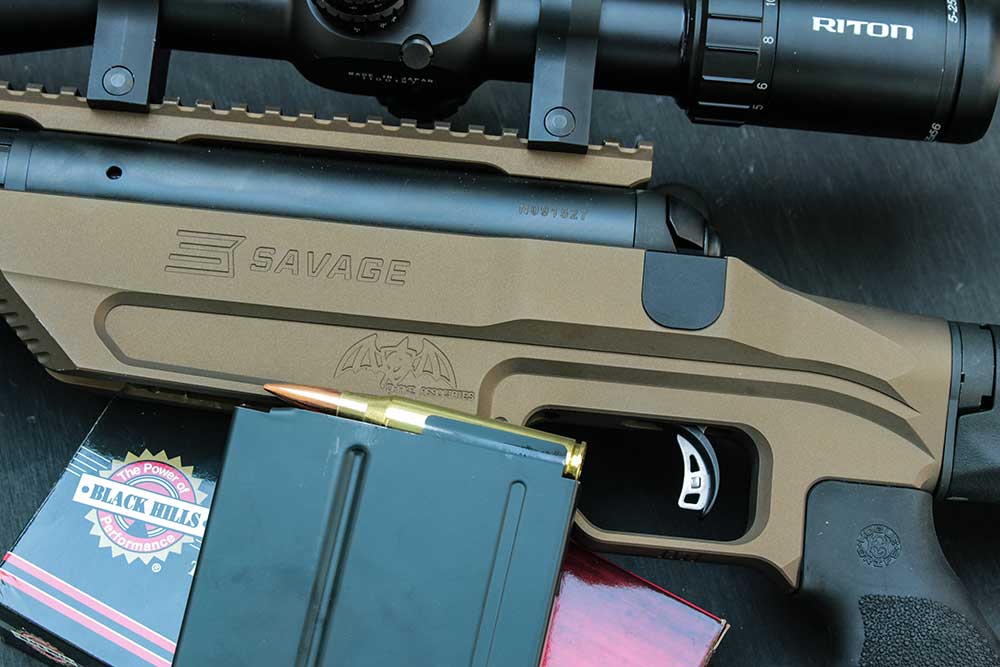 The .338 Lapua Mag. surpasses the range and ballistics of the .50 BMG in a rifle that weighs significantly less. Many manufacturers capitalized on the reduced-weight aspect of these rifles and few rifles run with it like the Savage Arms Model 110 Stealth. Coming in at slightly more than 11 pounds and delivering sub-MOA accuracy out of the box, there's little that could be improved on this model, so the gun had to evolve.

After following this rifle for a few years, I took notice when the Savage Arms Model 110 Stealth Evolution hit the market and immediately liked what I saw. Ergonomics were the name of the game this time around, and newer technology found its way into the bore.

Savage upgraded from the FAB Defense buttstock and opted for the Magpul Gen3 PRS. We found the PRS stock to deliver finer adjustment for length of pull and did a better job balancing the rifle.

Savage jumped on the 5R bandwagon as well this time around. This method of rifling sets a land across from a groove instead of another land. This distorts the bullet profile less as it cuts into the rifling and aids in correcting runout. The result is better accuracy across the ammunition spectrum. This barrel is set into a factory-blueprinted action and employs the company's well-known, adjustable AccuTrigger. We set ours down to its lowest setting and confirmed a clean break at just 1 pound, 9 ounces using a Lyman Digital Trigger Pull Scale.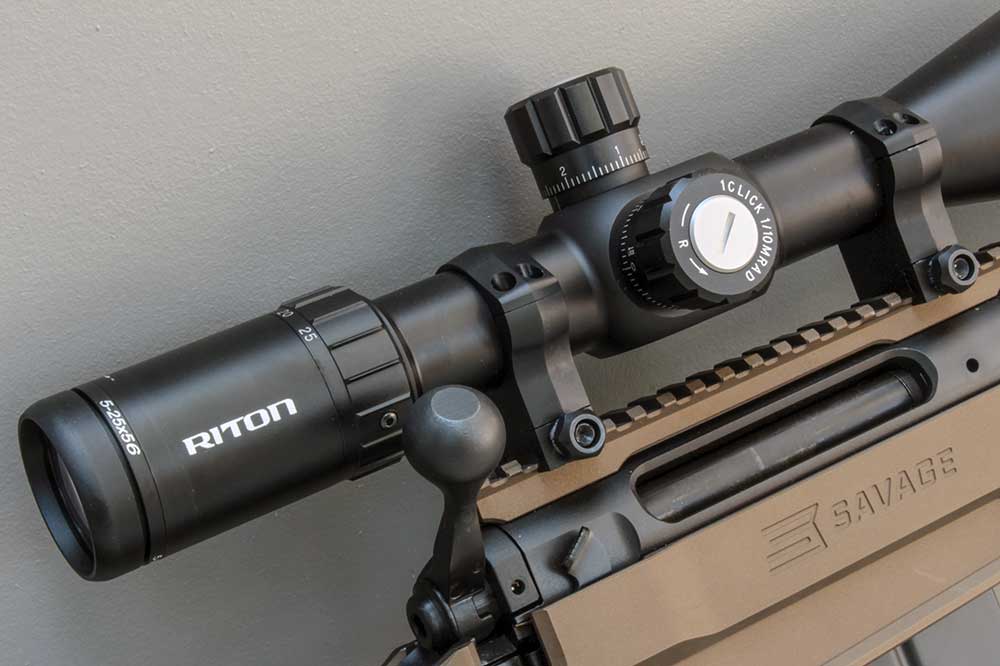 Upon delivery, I prepared the rifle for a long-range trip to the Mifflin County Sportsman's Association in central Pennsylvania to stretch its legs out and do some realistic accuracy testing on the ammo that we have amassed from Federal Premium, Hornady and Black Hills. For an optic, I mounted a Riton 5-25x56 mm FFP Mod 7 riflescope in Warne Mountain Tech scope rings.

I selected Riton because the company has a reputation for reliability on just about any budget, and this particular line has added springs to the erector tube, beefing it up to handle the punishment that cartridges like the .338 Lapua Mag. deliver. Warne is legendary in the industry for solid precision mounts, and the 20-MOA 34 mm mounts were a natural choice. On the forward sling stud, I attached the newest-generation Champion bipod that allows for tilt and pan, and the precision platform was complete.
A five-hour ride is just plain boring, and shooting long range without a spotter presents its own challenges, so I dialed up my friend and fellow RFI instructor, Chris Scarpitta to join in on the evaluation. My proposition went something to the tune of, "Hey knucklehead, pack your gear. We're going to send a few cases of .338 out past 1,000 yards." One babysitter and one angry wife later, we found ourselves on Route 78 having a conversation on what we were going to do once we hit the range.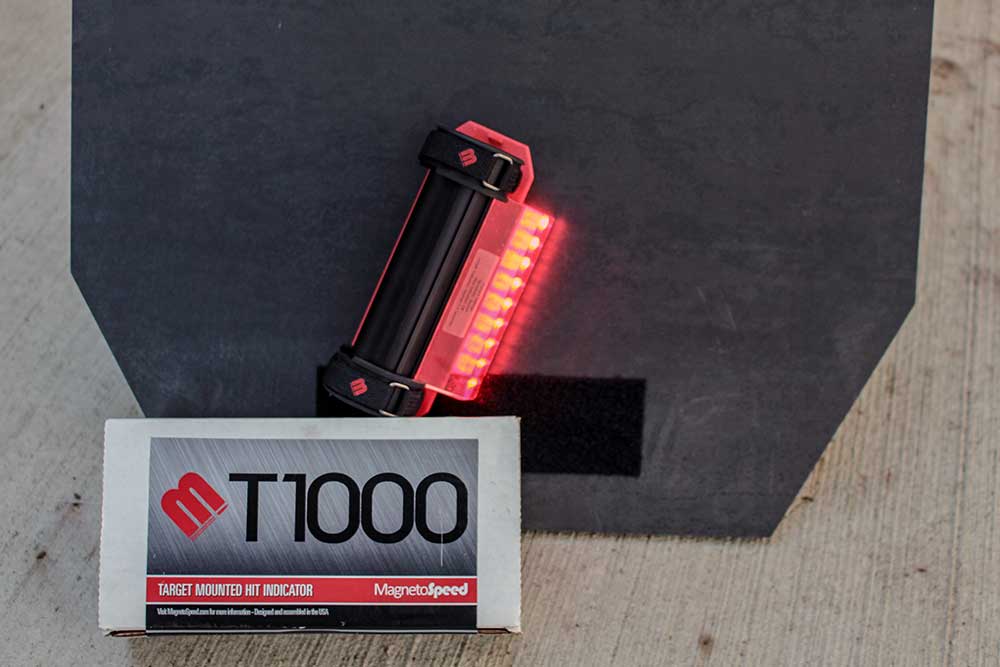 We weren't about to travel 300 miles to shoot 200-yard groups with a rifle like the Savage Arms Model 110 Stealth Evolution. That would be pointless. So we decided on, first, testing the ammo out to 500 yards. It's about one-third the effective range and is still close enough not to really feel the effects of wind. In other words it's like shooting a .22 LR at 100 yards; impressive, but not necessarily unobtainable.  Nothing pulls that last drop of accuracy out of a shooter like competition, so we decided to each shoot two groups with each load and publish the results. Loser buys Chinese.
Upon arrival, we hung a full-size Champion IPSC steel target fitted with a MagnetoSpeed T-1000 target-hit indicator. This was a last-minute idea that showed up just in time, and we were pleased in how well it reported not only hits but misses as well. We've used this steel before but were curious to see how it held up to the .338-caliber wallop we were going to give it.
After returning to the firing line, we established a 100-yard zero and went to work. Starting with the Hornady 250-grain BTHP Match, I used the information that we found on the box to adjust for drop, dialed it in and sent one at the steel. "HIT!" shouted Scarpitta from behind the spotting scope, but I was able to see it myself before he called it. It turns out that the muzzle brake on the Savage Arms Model 110 Stealth Evolution does an amazing job of reducing recoil and spotting your own hits (or misses) is easy to do, even at higher magnifications.

The MagnetoSpeed T-1000 also flashes bright-yellow for 1.5 seconds for a miss in case you don't see a splash in the berm and cannot make out a fresh hit on the target. Check out the target indicator at work in this video here. Dialing up .8 MILs, I worked the bolt and sent another one, centering it on the steel. After confirming zero on the Champion target, we carried on our competition by shooting groups on paper and doing our best to keep 'em on Birchwood Casey Shoot-N-C pasters. We found the recoil to be very manageable, due largely to the muzzle brake as well as the fit of the rifle.

Putting two shooters on a single rifle highlighted the value of an adjustable buttstock, as I needed more length-of-pull and Chris needed more comb height. Follow-up shots were easy, as working the action was effortless and feeding was reliable. Savage also offers the Model 110 Stealth Evolution in a lefty, but I declined the offer as it is too late for me to change my ways. I'll always grab for a bolt on the right side.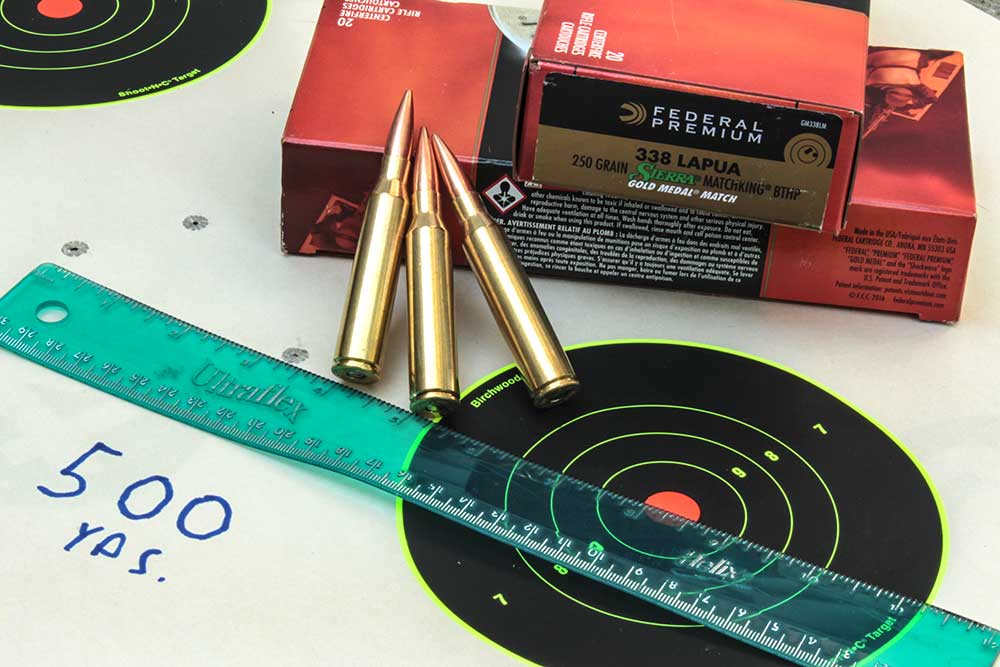 After a long day, Chris bested me by a hair and produced the best group with the Hornady 250-grain BTHP Match ammo. As our most consistent round, we decided to see how the Hornady fared on paper at 1,040 yards. I turned in a three-shot group measuring 3.31 inches.
We found the Savage Arms Model 110 Stealth Evolution to deliver its accuracy claims. However, it is very sensitive to ammo. As bullet length (weight) increased, it seemed to have a hard time stabilizing the heavier rounds, denoted by an increase in group size. Since the heavier bullets beat the wind better, though, shooters may still see advantages at longer ranges (past 1,500 yards), since lighter rounds will be pushed around more in a sudden gust.

It is also important to note that this rifle was sensitive to barrel temperature, as we noticed groups size increased with even our best loads after 10 continuous shots. Once the barrel cooled to the touch, we found groups tightened back up.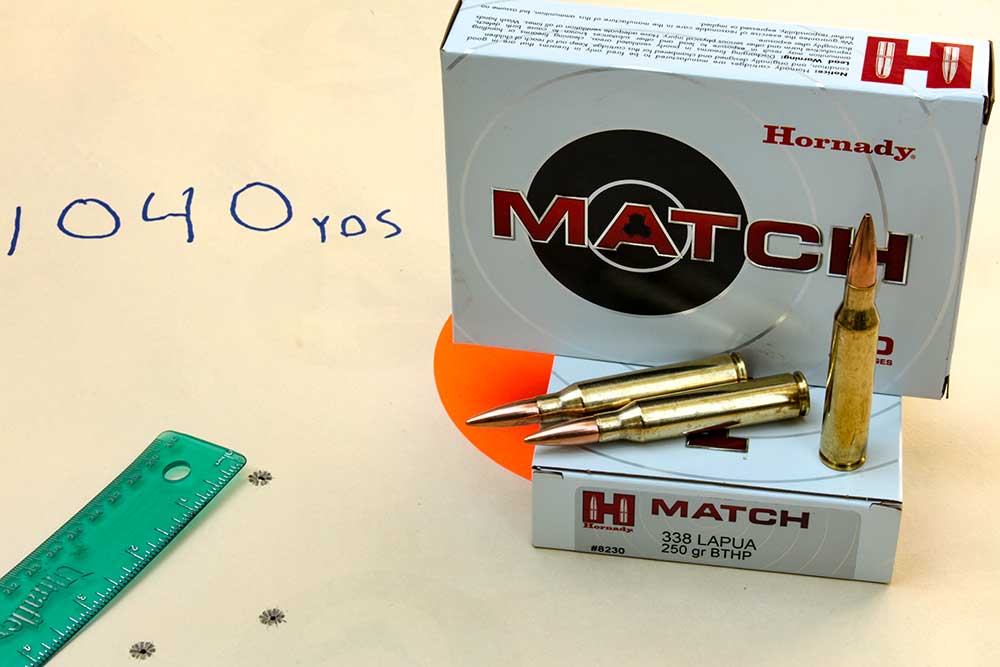 We shot through dusk and well into the evening using a few cheap flashlights to light up the target. The Riton Mod 7 had an illuminated reticle we found bright, but not blinding or flared, making repeated hits very simple. The T-1000 was a lot of fun in those evening hours and was easy to see with the naked eye, even at 500 yards.

At the end of the day, we both enjoyed Savage Arms Model 110 Stealth Evolution. In fact, I have decided to hold onto it permanently. Shooting trips like this one do wonders for developing marksmanship not to mention the bond that only two shooters can form while slinging lead, talking smack and eating at the cheapest Chinese buffet in town.
For more specs on the new 
Savage Arms Model 110 Stealth Evolution,
visit the company's website here. The suggested retail price on the new Evolution rifle is $2,149.