It turns out that Italian Firearms Group (IFG), a little-known group based out of Amarillo, TX, has been importing some of the biggest names in high-quality Italian firearms for quite some time. One of the company's latest imports for 2019 is the the Defiant Stock I pistol in .45 ACP, and I had one sent in without any prior experience with these particular Italian handguns.

When it arrived, it certainly wasn't what I was expecting. I guess as an American, when I hear .45 ACP, I automatically think "1911" or one of its offshoots. A 1911 the the Stock I is not. It turns out that the Stock I is made by a very well-respected maker: Tanfoglio, which is made clear through the name engraved into the grips. The design is based on the legendary CZ-75 that is famous for its role in the practical shooting sports. This design features a well-refined double-action/single-action (DA/SA) trigger with a safety in lieu of a decocker.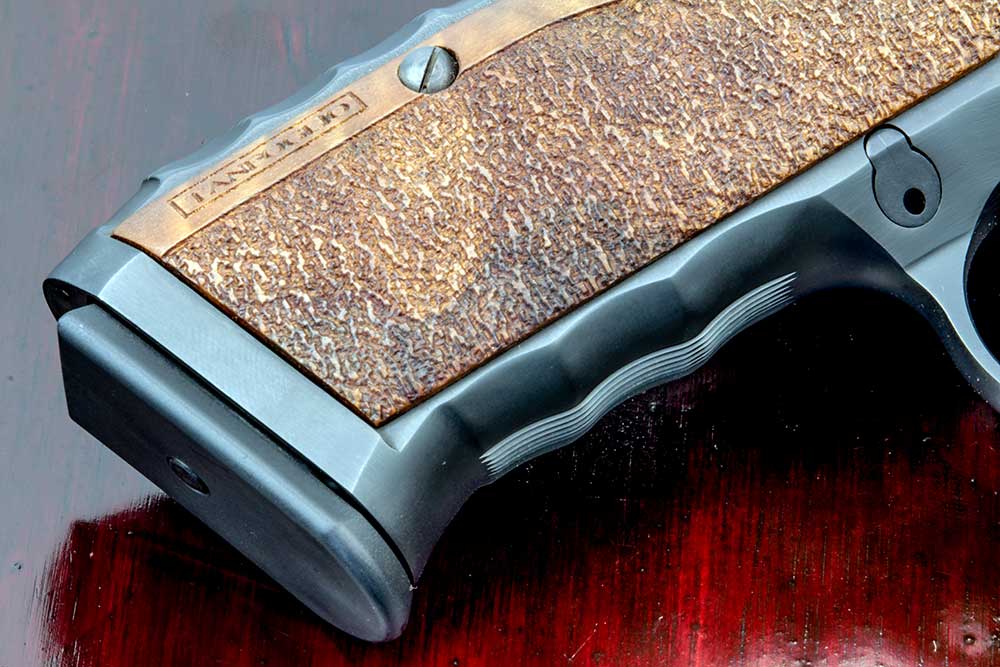 I have mixed feelings about this, as this system does not allow for the sole purpose of a DA/SA, and that is to be able to carry it safely with the hammer decocked, just as you would a revolver. This also doesn't allow you to compete in the USPSA Production division easily, as you need to start hammer down and some range safety officers won't allow manual decocking. However, the 10-round magazine of hard-hitting .45 ACP makes it a better candidate for Limited 10, where you can reap the benefits of that major power factor. The pistol also fits into the Stock Service Pistol division of IDPA for those that are looking to get into a sport that more realistically mimics self-defense scenarios.

When racking it open, I noticed the low-profile slide with cocking "bumps" where serrations are usually cut. The minimalist slide made for an exceptionally low bore axis, indicating that this was going to be a light shooter. Instead of being on the outside of the frame, the rails were on the inside of the frame, just like the CZ-75. Later, I would learn that this is done to help keep them clean and free of the debris that you would normally encounter, whether in a match stage or just everyday life. I grabbed some Hornady Critical Defense 185-grain ammo as well as Black Hills 135-grain Honey Badger rounds. I picked the lighter-weight bullets, because these would both still make that major power factor and would generate the least amount of recoil. This is the typical mindset of the competitive shooter, as recoil costs time and time is points.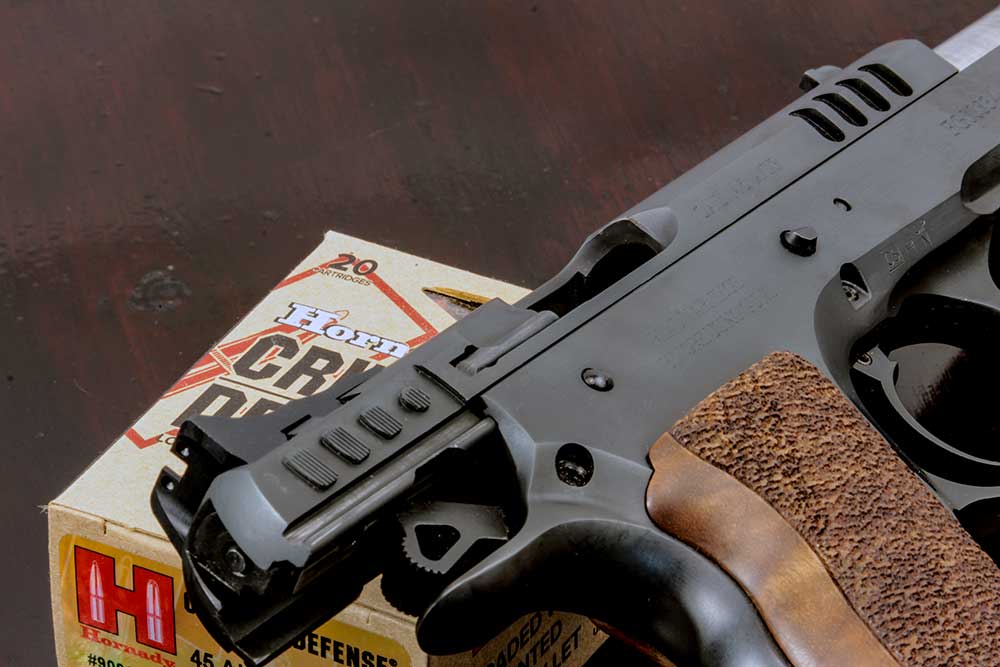 Before running and gunning, I decided to get a feel for the pistol just by popping some steel on the club's plate racks. While doing so, I found the trigger to be lighter than most production guns, hitting our Lyman Trigger Gauge at just 4 pounds on the nose. Although the break was light, the reset was a little too long for my tastes. I feel this was the only limiting factor to my split times which were right around .3 seconds. In the hand, the larger double-stack grip was surprisingly comfortable and manageable. The relief cuts on both the front and back had a lot to do with this. Reloads were also nice, as it was easy to guide those big magazines home (two are included).

Setting up some paper at 15 yards, I fired five 5-round groups while resting on a blue plastic barrel. I couldn't believe how accurate this pistol was as I turned in multiple groups that measured smaller than 1 inch with the Hornady Critical Defense rounds, leaving me with an average of 1.19 inches, with my best group coming in at just .94 inches. The unconventionally shaped Honey Badger rounds from Black Hills are not designed for match-grade accuracy, but they still had no problem producing groups that were smaller than 1.75 inches, with our best only measuring 1.44 inches. Our average on this round's performance was only 1.69 inches.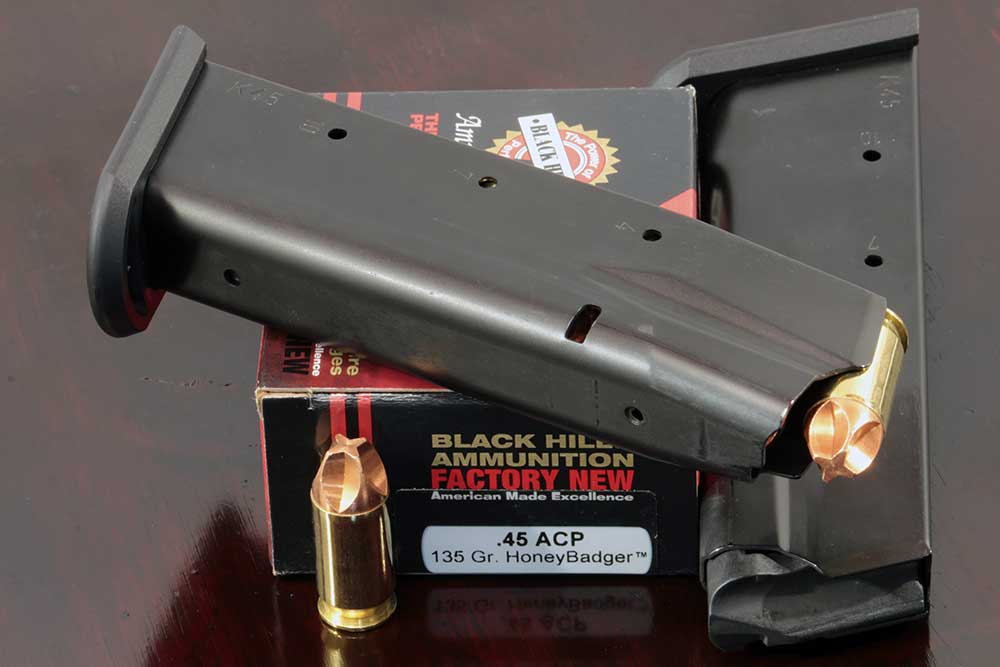 Punching paper during slow fire is fun, but when it comes to a gun that's built to run in an action-packed match stage, I like to run it that way. I built a quick stage that consisted of both IDPA and USPSA cardboard targets and laid out some fault lines and barrels to move around with the goal of checking the draw, indexing and transitioning of the Stock I. My first two targets were side by side, and at the start tone, I drew from concealment and engaged both with two rounds each.

Moving to my second position, I forced a reload and engaged a target behind hard cover, which was also successful. I conducted this drill five times and had an average stage time of right around eight seconds with about 90-percent accuracy. Overall, I'd say it's a terrific place to be in my first 200 rounds on a new pistol. I was impressed with the Stock I, as it is capable of bullseye-level accuracy and still handles well enough for running and gunning.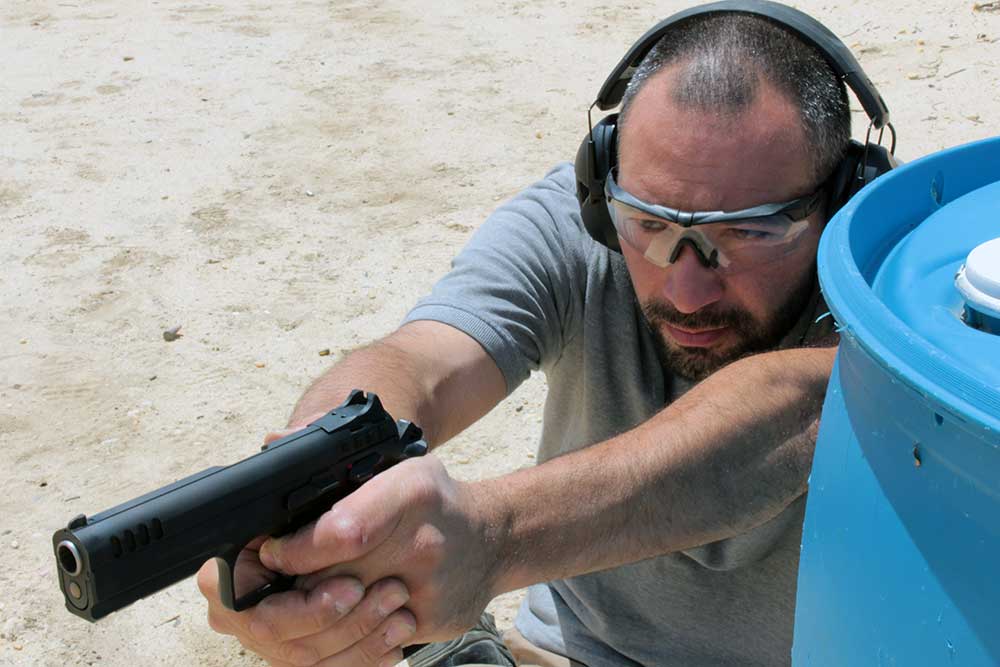 If you are looking for a gun to get started in the practical shooting sports, any of these Defiant models will certainly do the job. For more information and to get one for yourself, visit Italianfirearmsgroup.com and check out all of their other caliber offerings to include 9 mm, .40 S&W and even 38 Super.