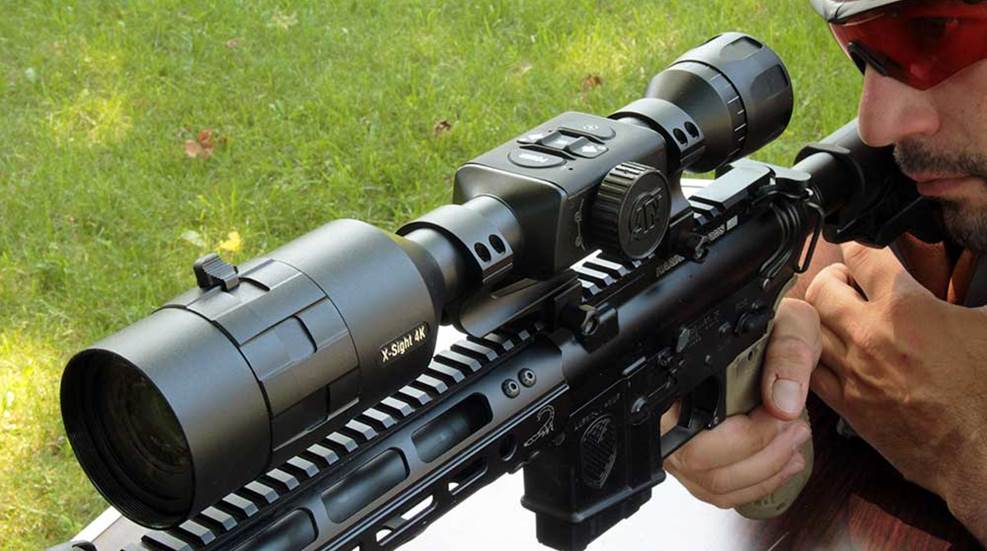 In late 2017, I had the opportunity to work with a potentially game-changing optic from ATN Corp. The device was called the X-Sight II, and it provided the casual shooter a variety of features, including night-vision and range-finding capabilities in a package that sold for around $700. While the optic served its purpose, it did have its shortcomings. Fast-forward to 2018, and the company's newest model addresses many of these issues and brings us even more innovation: the ATN X-Sight 4K Pro.

Although the new optic has a 4K sensor, it still records in HD, and company engineers cleaned up the other features quite a bit as well. Best of all, ATN was able to do this for just $100 more than its predecessor.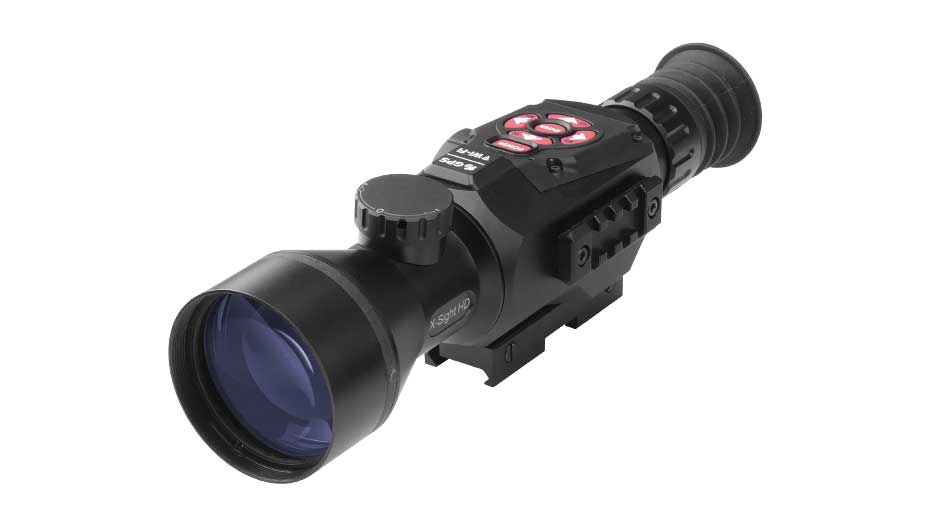 When I first laid hands on the ATN X-Sight 4K Pro optic at the 2018 SHOT Show, I was blown away by the overhaul. For starters, it actually looked like a scope, as opposed to an early-2000s camcorder. Bringing it up to my eye showed it worked like a traditional scope as well. The ATN X-Sight 4K Pro now features a traditional 3-inch eye relief as one of its ergonomic improvements.

The company's previous model used a rubber eyecup that had to make contact with your eye for a full field of view, sort of like something you would see hanging off the side of a Dragunov. Once I peered through the new X-Sight 4K Pro, I noticed that the ATN Corp. team also addressed the tiny field of vision that generated many complaints from the last model, making it much more usable in the field. Impressed with the updated model, I requested a sample and eagerly awaiting for it to show up.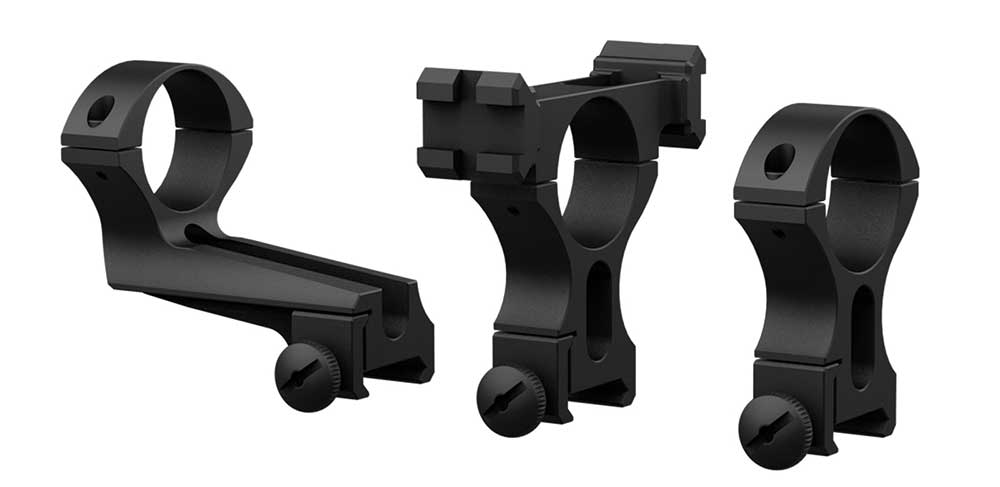 Once it did, the next question was what to mount it on. The convention 30 mm tube gave me a lot of options and I was pleased to see an included cantilever ring to further aid in adaptability. This conventional design was also a major improvement in comfort as it allowed me to obtain a better cheek weld. That being said we decided to slap it on a Hardened Arms 16-inch 7.62x39 mm AR-15 upper, as it has always provided us 1-MOA accuracy or better. The ballistics of this cartridge are tricky as it drops rapidly after 100 yards, thus giving us some realistic use of the automatic ballistic correction that this scope has to offer.

Once mounted the scope required six hours to charge, however, once fully charged, ATN claims an "18-hour run time." The previous model had external batteries and only lasted about four hours before needing to be changed out. Out on the range, we ran it for a total of 12 hours and the battery indicator wasn't even at the halfway mark, so we found this claim to be valid.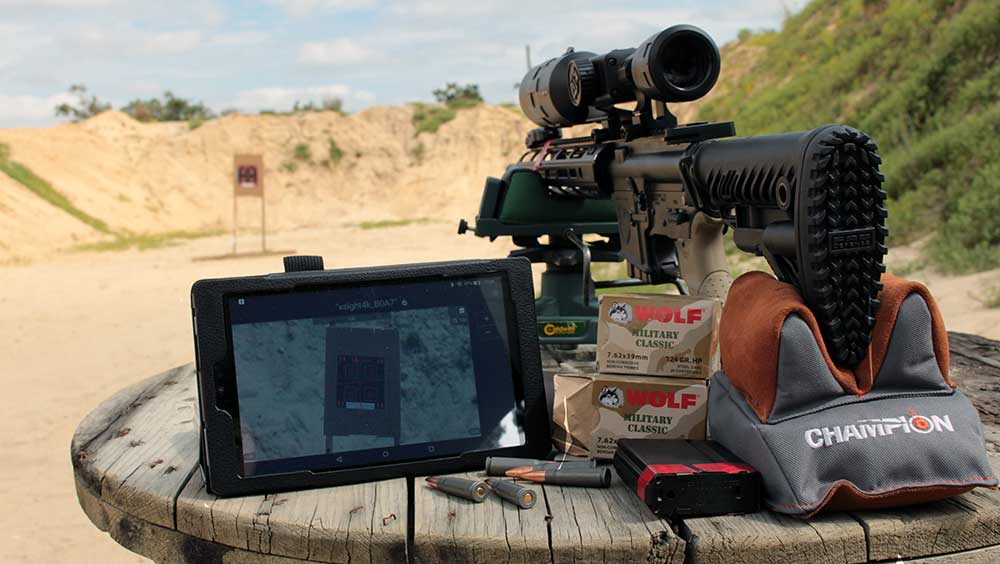 ATN used the same GUI for the new model, and many of the customization options are the same as they were on the previous model. Zeroing is accomplished by firing a group and then moving correcting crosshairs onto the fired group while holding the original on the target and then pressing "OK." Once this was done, I was able to set it to a profile and make as many profiles as I wanted for different distances, cartridges, weather or even firearms. Of course, I had previous experience with the process. However I did notice the manual provided much better instructions this time around for those completely unfamiliar.

Multiple profiles are pretty neat if you know where you're going to be shooting. However, if you do not know this ahead of time (like for hunting), there is a ballistic calculator that we found to be very accurate. We pulled a BC for our Wolf 124-grain JHP of .275 off the web, gathered an average muzzle velocity of 2,290 fps by using a MagnetoSpeed V3 Ballistic Chronograph and entered it into our profile.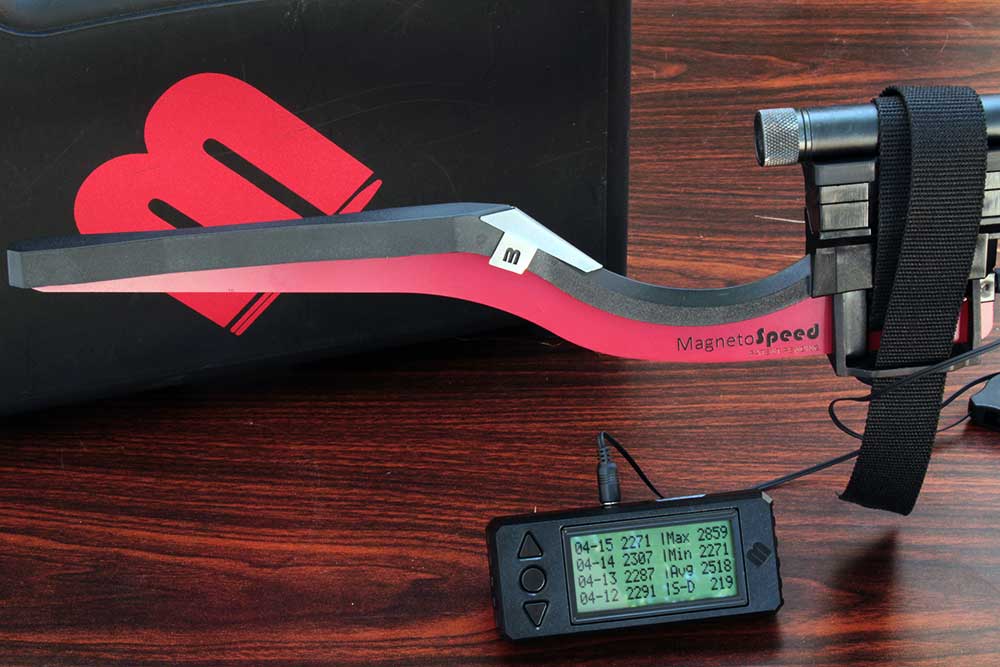 With that information, we were able to manually input the distance and the ATN X-Sight 4K Pro automatically adjusted the crosshairs for an impact. We tested this on a full-size Champion IPSC target at a little more than 300 yards and a full-size ram silhouette at more than 400 yards. Both adjustments gave us a first-round hit off of our 100-yard zero, compensating for 25 and 64 inches of drop, respectively.

The unit also includes a rangefinder that required us to know the height of a target and laze the top and bottom of it. We found that you need to stay absolutely still to use it. Otherwise, we would get erratic readings. Overall, we were very impressed with how well the ballistic calculator automatically adjusted the zero, especially since we neglected inputting relevant environmental information.

The X-Sight 4K Pro also has photo and video capabilities, which we used to film the aforementioned hits. Using the Obsidian app, I was able to output the video to a tablet and let my buddy spot without the need for a spotting scope. This feature can prove invaluable in a training scenario, as it allows the spotter to see precisely what the shooter did with their crosshairs. Plus, it's just plain cool. Check out the video of our hits on the 300-yard IPSC target here and the video of the 400-yard shot on the ram silhouette here.

We found recording video with the X-Sight 4K Pro to be very clear at 10X zoom, but as advertised, there was some quality degradation at full zoom. We manually recorded the hit footage on this range trip, but there is a recoil-activated video mode that constantly records and erases 10 seconds of video leading up to the firing of a shot. Once the unit detects recoil, it saves that 10-second snip prior to the shot and 10 seconds afterwards to automatically capture the action. Nothing was in season at our time of testing, but I would love to take this on a coyote or prairie-dog hunt. The X-Sight 4K Pro also allows for one-button snapshots, eliminating the need to pull them from a recorded video back home.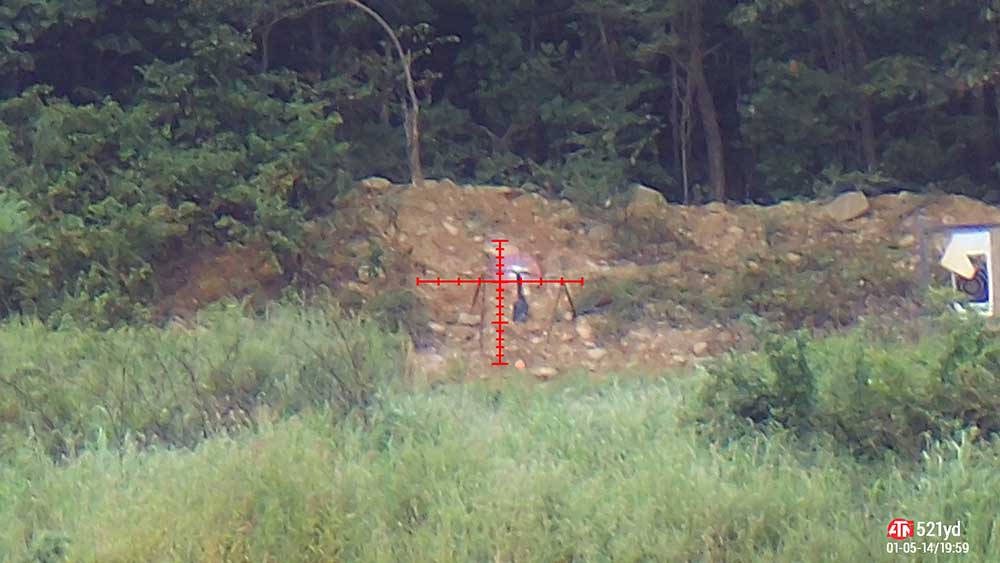 Overall we found the ATN X-Sight 4K Pro riflescope to be a handy piece of gear, especially for its price point, which starts at $699 for the 3-14X model and $799 for the 5-20X option. To have all of these features available to you—day or night—proves to be invaluable to the hunter or even the casual target shooter.