by
posted on December 2, 2018
Support NRA Shooting Illustrated
DONATE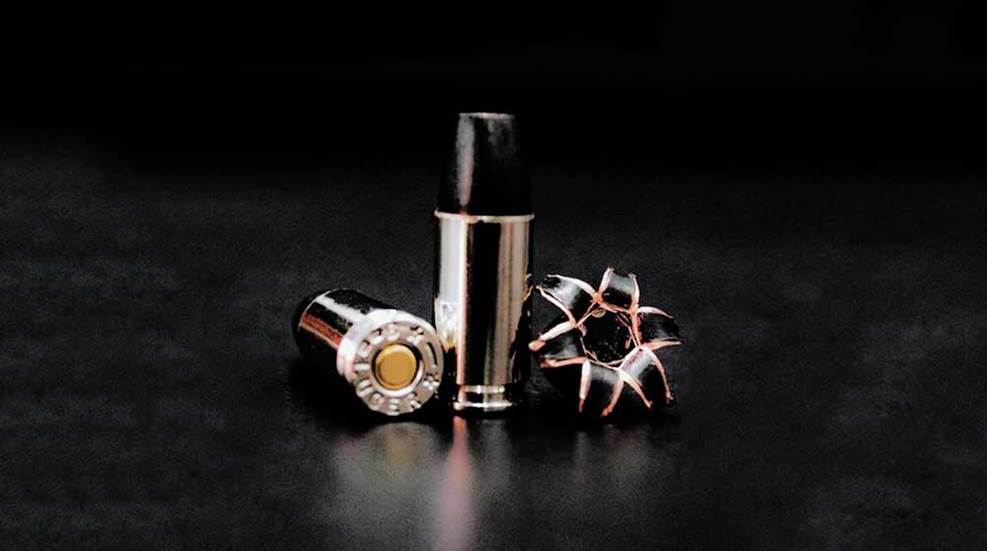 As any shooter knows, you can have the finest firearm money can buy, but if your ammunition isn't up to par, you may be out of luck when it comes accuracy and reliability.

Most factory ammunition these days is top notch, and I've had great success with the vast majority of it. I generally tend to stick with the larger companies like Black Hills, Hornady, Remington and others, but occasionally I'll run into something new or unfamiliar to me. 

Such was the case a while back when I came across Aeris Ammo. I got my hands of a couple of boxes of .45 ACP, and I must say I've been impressed. The company specializes in loaded rounds featuring precision, solid-copper bullets. The ammunition is loaded with nickel cases which offers a number of advantages. Nickel is obviously corrosion-resistant, it has a low friction coefficient which is advantageous when loading magazines, and makes picking out your premium ammunition much easier. 

But the real story behind Aeris ammunition involves the solid copper, hollowpoint bullets. These projectiles bear a black coating that greatly reduces muzzle fouling. The solid copper results in high weight retention, even with great expansion. This enables the bullet the ability to power through obstacles. This makes it an excellent round for law enforcement, i.e., shooting through glass and car doors. Research and development is ongoing regarding the law-enforcement uses for these bullets. 

Aeris is currently offering its copper-topped ammunition in .380, 9 mm, 40 S&W, .45 ACP, 300 BLK and .223 Rem. The company is also working on a new bullet shape, all-copper of course, which is said to provide incredible performance. Aeris can also custom-make ammunition in other calibers.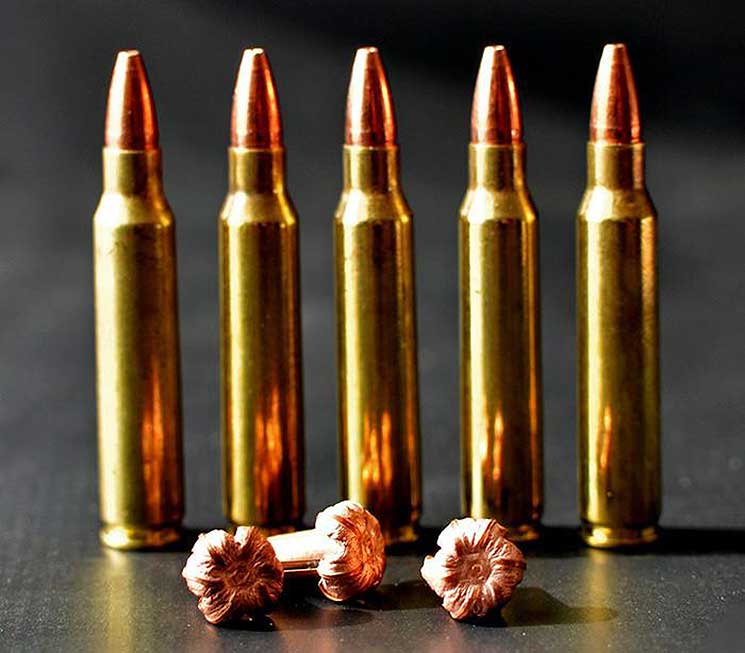 I recently conducted testing with a batch of Aeris .45 ACP, with excellent results. While working with a new Remington R1 Double Stack Tactical pistol, I ran several factory loads through the gun along with the Aeris 185-grain hollowpoints. At twenty-five yards, I averaged 2.75 inch groups with a muzzle velocity of slightly more than 1,000 feet per second. I was shooting under windy conditions, and I suspect those groups can be tightened under better circumstances. 

Over the years, quite a bit of misinformation has been put out regarding lead bullets, such as being a health risk and so on. Lead-free bullets have been quite popular in the last number of years, but for one reason: they perform.  As I stated, the expansion, weight retention and accuracy speak for themselves. Often, fired all-copper bullets will retain almost 100 percent of their of their original weight. Further, a lighter weight, all-copper bullet will usually penetrate as good or better than standard-weight lead bullets. 

In all, I wouldn't hesitate to recommend Aeris Ammo for personal-defense or law-enforcement purposes. By the way, Aeris is law-enforcement friendly and offers bulk discounts to police agencies.  

Now, if I can only talk Aeris into producing factory ammunition in my favorite carry caliber, the 10 mm…