In a market full of mass-produced, look-alike ARs, rifle manufacturers constantly seek differentiation to help them rise above the noise. What do you do when the buying public can't tell one rifle from the next on the shop wall? Some manufacturers have tried "decorating" their offerings to stand out: adding an accent feature here, a fancy curve there, or maybe throwing in a free trigger upgrade or optic coupon with purchase. Anything to make them unique. Often these gimmicks are just window dressing and don't really make the gun shoot any better.

So, what can a rifle company do to really set their guns apart from everyone else in a meaningful way?

Enter Boise, ID-based 2A Armament, stage right. 2A specializes in super-lightweight, yet durable rifle parts. The BLR-16 Gen 1 AR-15, introduced a few years ago, was the company's first major foray into the complete AR world. To remain current, the company recently released the BLR-16 Gen 2, which includes a new receiver set and handguards.

2A is well known for light components. When my review rifle arrived this past summer, I was immediately struck by how ridiculously light it was: only 5 pounds. The quality was top-notch. The fit and finish of all the various parts was clean and tight, and field strip and reassembly were easy and smooth.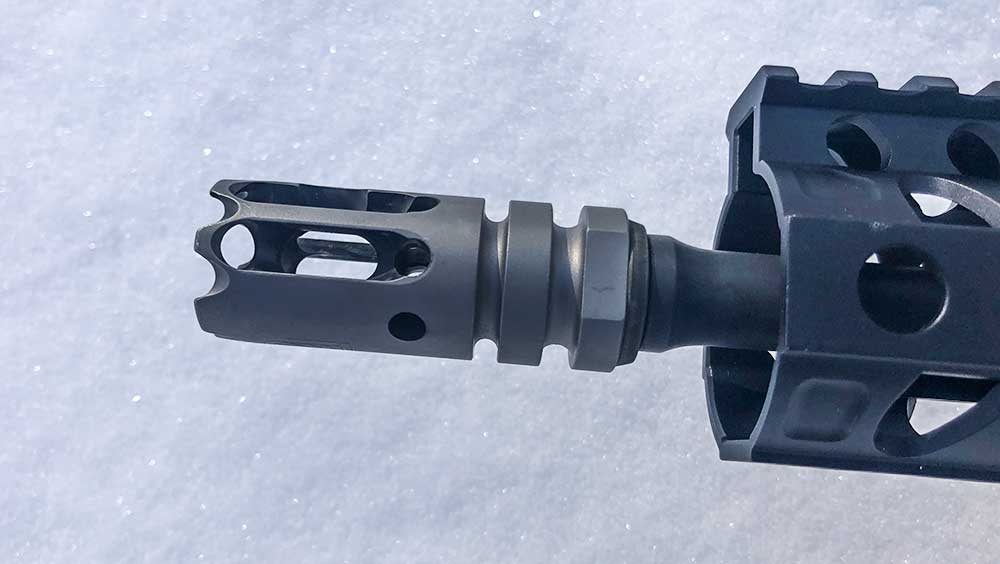 There are a few elements on the rifle that make it as light as it is. First, several components are titanium, including the gas block, takedown and pivot pins and T3 muzzle brake. Second, the company thinned every place they could without compromising strength, such as the billeted aluminum lower receiver and the rail, where the centers have been machined out of each raised section. The rail is a solid system with a constant-diameter, free-float handguard for added strength and weight savings.

Shooting the BLR-16 Gen 2

It's great that it's so lightweight, but how does it shoot? There were no iron sights included, so I threw on a Vortex Spitfire 3X prism optic and headed to the range, starting with light Fiocchi 55-grain .223 loads to get a feel for recoil management. Thanks to the excellent compensator, the muzzle barely rose at all. Next, I moved up to Magtech 62-grain 5.56 NATO FMJ, which it gobbled up like a champ. No issues. The 16-inch pencil-profile barrel not only reduces weight but offers accurate shooting: 2-inch grouping freehand from 25 yards, 3 inches from a bench at 100 yards in my test.

Over the summer and fall, I took the rifle to training classes and range days with friends and co-workers. To a shooter, they were all impressed not only with how light it was (more than a few eyes lit up when they held it) but also how well it shot.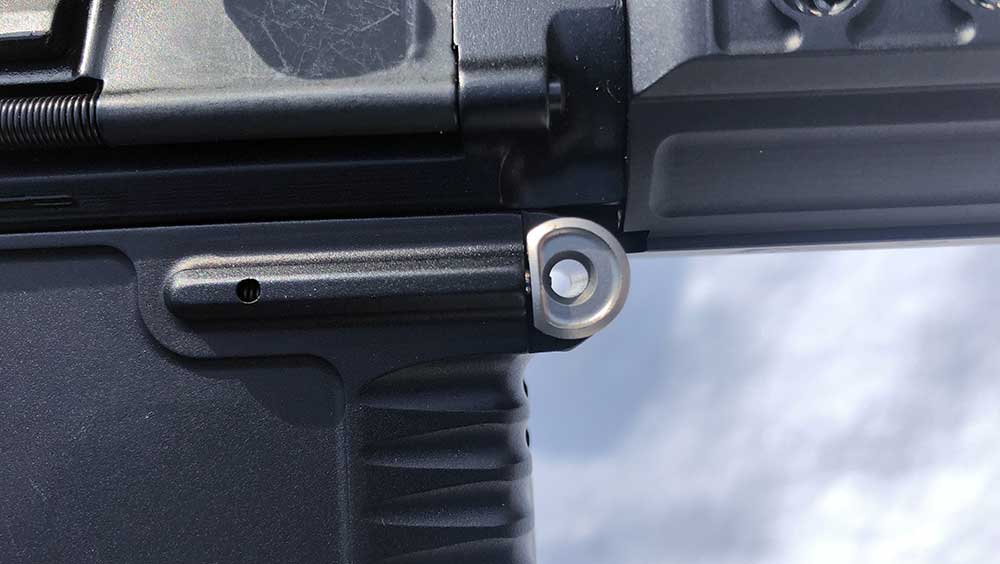 Then came the ultimate test. I lent it to my good friend Kevin Dixie of No Other Choice firearms training for a weekend class out in the woods. Between him and a student, they threw over 1,100 rounds down range with only one – yes, one – malfunction, which he theorized was more the ammo's fault than the gun's. One thing that annoyed Kevin, however, was the locking charging handle, which requires your right index finger to release before charging. He felt it was unnecessary and made it difficult for lefties. Not a deal killer in his book, but annoying, nonetheless.

While it might seem that a rifle in this price range (see below) would include a single-stage trigger, the mil-spec-like ALG-ACT is crisp and light at 5.5 lbs. and resets cleanly, making rapid fire quick and easy. Once you shoot it, you won't really notice that it's not single-stage.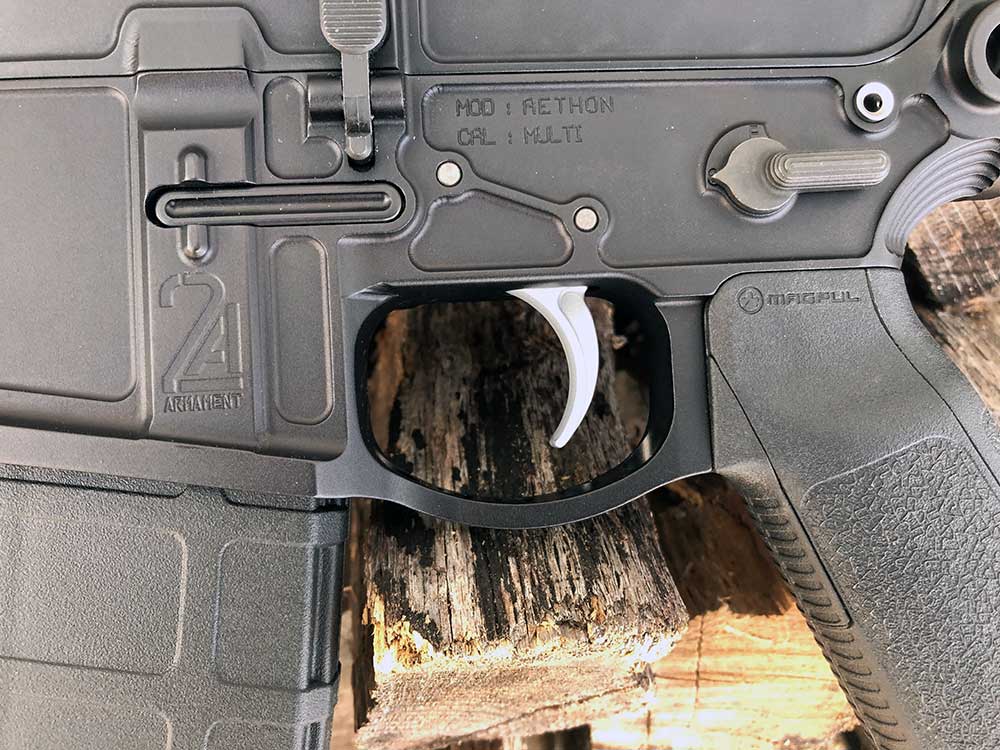 As expected, this rifle accepts typical Magpul PMags and other polymer magazines, and a nicely flared magwell makes on-the-run reloads easy and precise.

This is not your typical AR. Most average Joe or Jane gun owners won't be picking one up on impulse at the local gun shop. It's an investment in a high-quality firearm that will last generations. As you might expect, all this titanium and specialized weight-saving millwork comes with a hefty price tag: $2,495 MSRP. Of course, as with most guns, you probably won't pay full retail for it, but don't expect too deep of a discount. Is it worth it? If you're looking for an ultra-lightweight, super-reliable AR and don't mind paying for it, the 2A Armament BLR-16 Gen 2 AR-15 is a great all-around option.