by
posted on July 10, 2018
Support NRA Shooting Illustrated
DONATE
Ever wished you could ask a bunch of experienced shooters what load they trust in their concealed-carry gun? If you take ammunition advertising at face value, it's all better than everything else. So, I thought it'd be an interesting to see the carry-ammo preferences of the regular contributors to this magazine.
---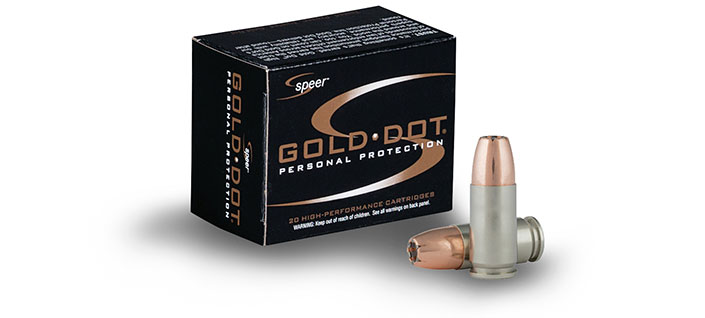 Tamara Keel, Shooting Illustrated's Handgun Editor, is a lifelong shooter with hundreds of hours of training under her belt. She chooses the Speer 124-grain +P Gold Dot bullet because it has "probably the most proven track record of any defensive round of the last 30 years." She relies on this ammo choice in her Gen4 Glock G19, one of the most-popular concealed-carry handguns on the market.
---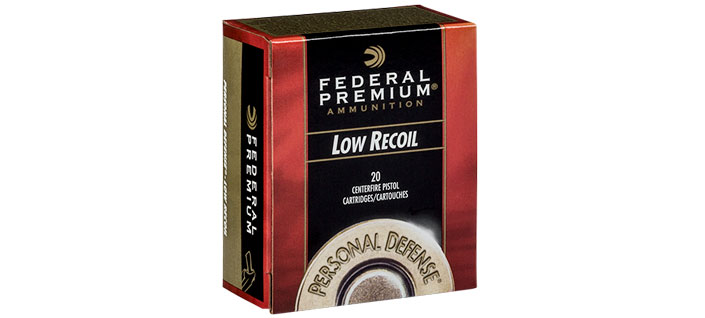 Retired Army CSM, SOF Operator and SI Rifle Editor Steve Adelmann is also a multi-disciplined NRA firearms instructor. His .45 is loaded with discontinued Federal 185-grain Hydra-Shok +P ammunition. Adelmann says the load is 100-percent reliable, very accurate and the projectile has a decent track record in tissue. My testing has shown it delivers an excellent balance between penetration and expansion.
---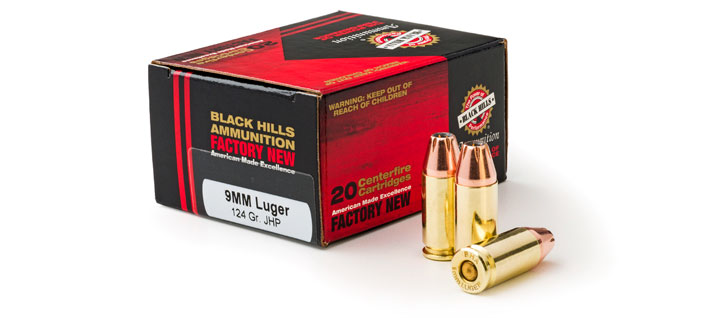 Though it might surprise you, long-time 1911 devotee, retired Texas Sheriff and SI Senior Field Editor Jim Wilson currently carries a Nighthawk Custom Browning Hi Power. It's loaded with Black Hills 124-grain jacketed hollow points. According to Wilson, "It gives the best balance between velocity and bullet weight." My records show this load can drive as deep as 20 inches in gelatin, and in the words of the late, great gunwriter Finn Aagaard, "Absent sufficient penetration, nothing else matters."
---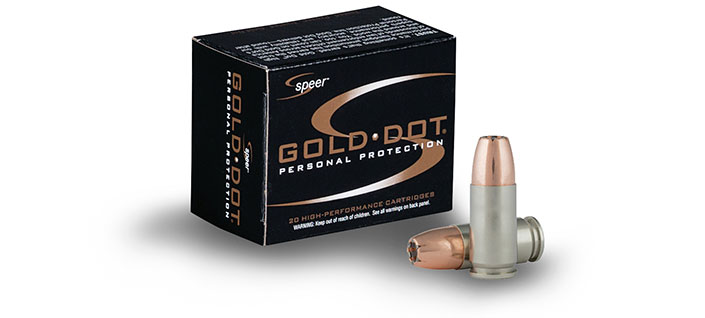 Virginia native and SI Field Editor George Harris retired after 40 years of continuous military service, which included assignments as an armorer, drill instructor and member of the USAR National Pistol and Rifle teams. He co-founded the SIG Academy, has taught firearms classes in every state, and on five continents. His daily carry load: Speer 124-grain +P Gold Dots, double-stacked in a SIG P250. Harris contends it defeats intermediate barriers with little deviation, and usually with sufficient remaining velocity to achieve desirable soft-tissue penetration. Experiments I've conducted support his conclusions.
---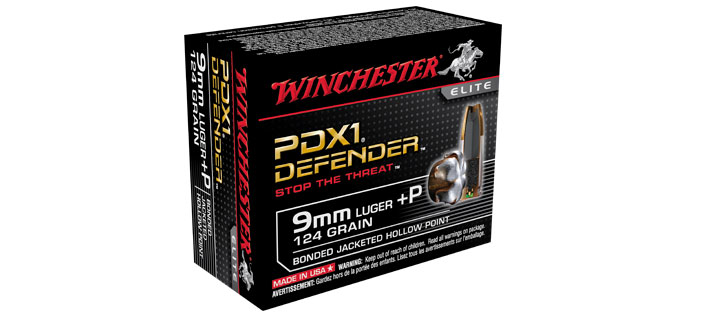 Our Editor In Chief, Ed Friedman (who is an NRA-certified pistol instructor), also carries a 9 mm, and likes the 124-grain bullet as well. But, Friedman relies on Winchester PDX1 Defender +P ammunition, because it meets the FBI protocol and shoots well out of his Glock G19. Testing has shown it to perform similar to the Speer 124-grain Gold Dot load preferred by Harris.
---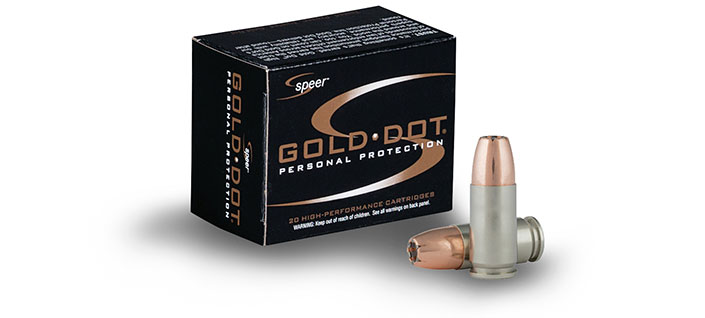 SI contributor Steve Tarani worked for the CIA as a federal contractor, has also provided protective services, served as a reserve deputy and as a full-time firearm instructor. With more than 37 years in the industry, he too relies on 9 mm Speer Gold Dots. However, he opts for the 147-grain Duty load, because he's received positive reports from those in the field who have used it and seen it work. Even with its lower velocity, it performs on par with its brethren.
---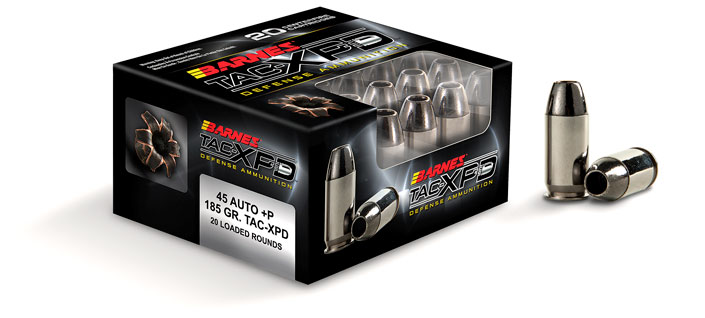 You were probably beginning to think almost everyone at Shooting Illustrated carries a 9 mm. (You would be wrong.) Retired Border Patrol officer and Field Editor Ed Head doesn't. The magazine for his custom Colt Lightweight Commander chambered in .45 ACP is stoked with Barnes 185-grain +P TAC XPD ammo. Head prefers it because he has a large enough supply of the ammo with which to frequently practice. Head was not merely a border bouncer by the way; he's been a firearms instructor for more than 30 years, and is currently a Rangemaster at Gunsite Academy.
---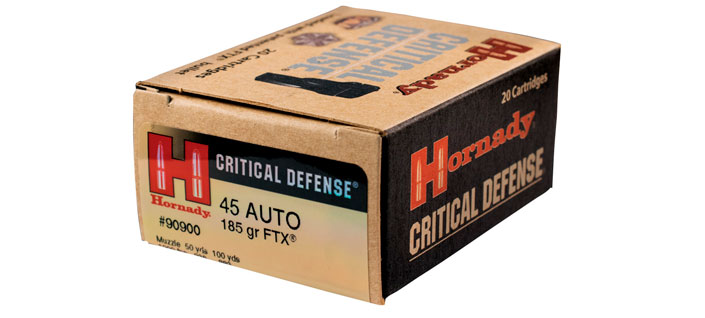 Former Shooting Illustrated Editor In Chief and current contributor Guy Sagi (the only editor to ever fire me and re-hire me) also carries a .45 ACP. It's loaded with 185-grain Hornady Critical Defense. Sagi said, "I've never experienced a stoppage or malfunction with this load, I've witnessed its performance in ballistic gel and I've grown to respect the team at Hornady." My experience with this load has shown it to be soft-shooting, but capable of better-than-average performance.
---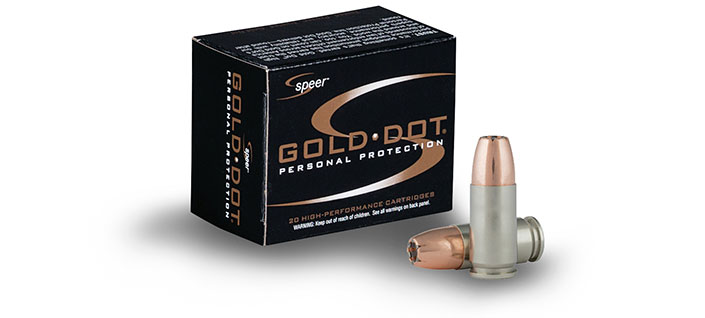 Contributor Jeff Gonzales has a Special Operations background, and carries a 9 mm about 75 percent of the time. His load is the Speer 124-grain +P+ Gold Dot, and he's particularly impressed with its performance from short barrels. Because of the velocity boost, +P and +P+ ammo help guarantee bullet expansion when fired from compact handguns. I've found this load can expand wider than many .45 ACP loads.
---
First, I hope you recognize the collective experience of these contributors. You'll be hard-pressed to find another gun magazine built on a foundation constructed from this much real-world knowledge.
Second, the glaring absence of .380 ACP, .357 SIG, .40 S&W or 10 mm loads cannot be ignored.
Finally, you'd expect these loads—selected based on years of experience—to have something in common? I've tested them all, and other than their ability to penetrate at least 12 inches, they don't. Penetration ranges from 12 to 20 inches and expansion from 1.2 to 2.2 times bullet diameter. Then there is velocity and energy variances, which range from 940 to a high of 1,240 fps, and from294 to 423 ft.-lbs., respectively.
Does this mean some of our contributors are wrong? No, just that their experiences have created differences of opinion. As Shooting Illustrated's Ammo editor, my opinions differ, as well. You'll find either 135-grain Hornady Critical Duty or 124-grain Remington Black Belt +Ps in my 9 mms, and DoubleTap's 160-grain TAC-XP Mann load in my .45s.
However, with proven reliability in my guns, I'd gladly trust the same loads my associates prefer. This is partly because I think mindset and marksmanship matter more, and partly because sometimes experience is a better advisor than a block of gelatin.