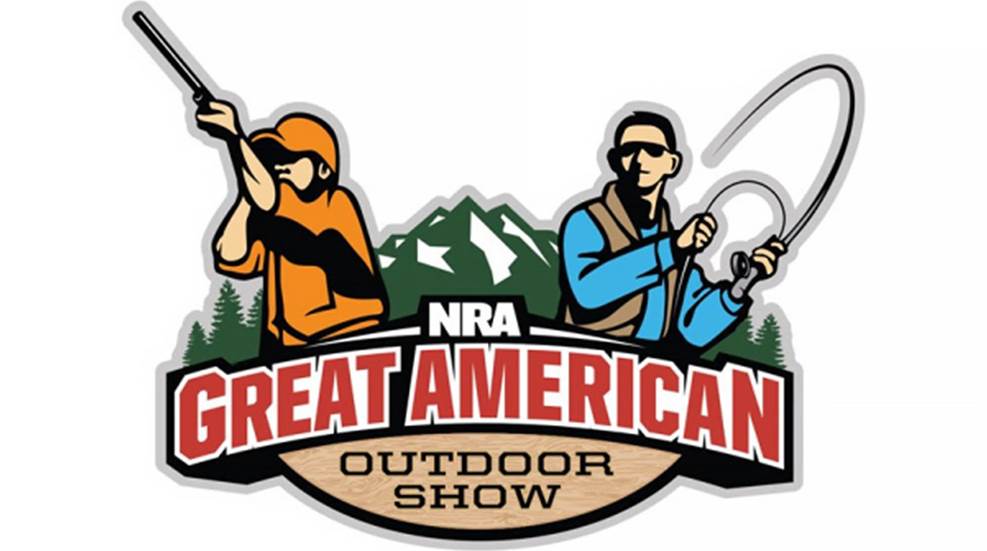 The number of people who attended this year's NRA Great American Outdoor Show (GAOS), held Feb. 5 to 13, rivals figures set prior to the Covid-19 pandemic. It's the world's largest outdoor show, conducted annually at the Pennsylvania Farm Show Complex in Harrisburg, PA, although health-related restrictions forced cancelation of the event in 2021.
More than 165,000 people made the trip to Harrisburg for GAOS this year, and local officials estimate the gathering contributes $75 million to the local economy annually. This year's attendance came close to the record-setting turnout of approximately 179,000 in 2020. Covering 650,000 square feet, this year's event included more than 1,000 exhibitors demonstrating products and technologies that drive the way we work and play outdoors, along with hunting and fishing outfitters, both domestic and international.
"After a one-year hiatus due to the pandemic, the Great American Outdoor Show roared back to life welcoming outdoor enthusiasts and vendors from every corner of the globe and gave NRA members and like-minded friends the opportunity to once again gather to celebrate our cherished hunting and outdoor heritage," said Joseph DeBergalis, executive director of NRA General Operations. "Simply put, there is no show in the world of this size and scope, and we are grateful for the continued support of our members, exhibitors, and local partners in south central Pennsylvania."
The show kicked off with a ribbon-cutting ceremony that included the presentation of a $29,900 NRA Foundation grant to the Dauphin County Sheriff's Office K-9 Unit. Other organizations awarded grants included Hunters Sharing the Harvest, the Kutztown Area High School Rifle Team, the Hawk Mountain Council of Boy Scouts of America, and the Chambersburg Area Senior High School Navy Junior ROTC Marksmanship Team. In addition, the NRA honored Pennsylvania resident and NRA Board member Maria Heil and Jeff Haste, former Chairman of the Dauphin County Board of Commissioners, with the Great American Outdoor Show Patriot of the Year award.
Each of the 2022 GAOS exhibition halls—shooting sports, archery, outdoor lifestyle and products, hunting outfitters, fishing and boats—was overflowing with exhibitors, including firearms and outdoor industry juggernauts. Attendees relished the opportunity to interact with industry insiders and like-minded individuals, along with checking out all the new products on display. As for exhibitors, a dedicated consumer show like GAOS is a prime opportunity to forge a deeper connection with true fans of their products, as well as receive valuable end-user feedback.
Additionally, at GAOS there were hundreds of outfitters to book hunting and fishing adventures around the country and worldwide, plus hunting and archery equipment, fishing tackle, trucks, boats, ATVs and RVs on display. The 2022 schedule also featured world-class hunting and fishing education over nine days of demonstrations and seminars.
Attendees and their families could compete for bragging rights at the archery range, spend time at the expanded Eddie Eagle Kid's Zone, observe dogs with amazing acrobatic abilities at the Dock Dogs big air pool and visit the Kid's Trout Pond for some angling action. And no visit to GAOS is complete without buying a ticket for a chance to win a firearm at the famous NRA Wall of Guns.