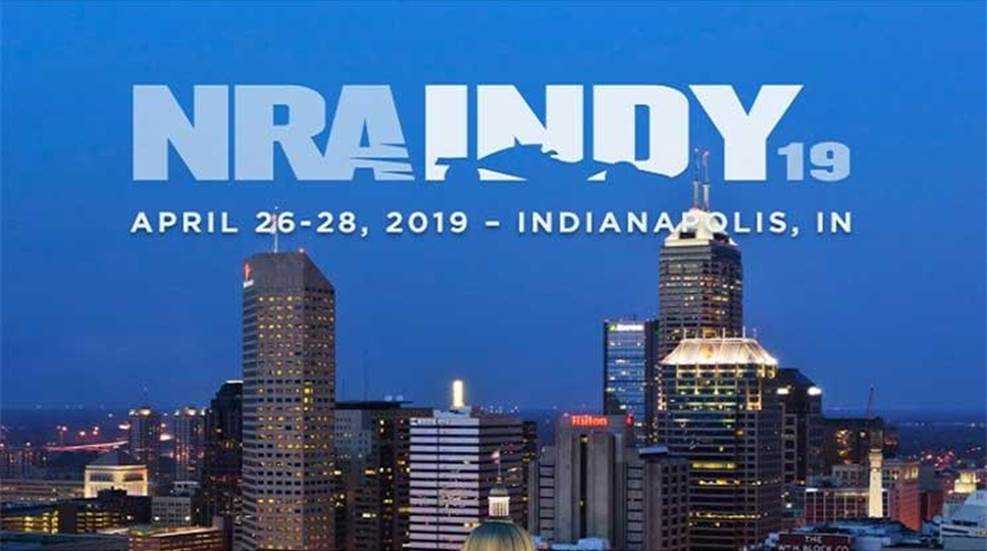 The NRA Annual Meetings & Exhibits' recognition as the fastest-growing association show in the United States—an honor announced on Aug. 11 by the Trade Show News Network (TSNN)—indicates the fact that the recent lag in gun sales are no reflection of America's belief in the Second Amendment or the long-term health of the industry.
The 147th NRA Annual Meetings & Exhibits, held May 3-6, 2018 in Dallas, TX, had a record attendance of 87,154, more than 800 exhibitors, workshops, seminars and entertainment events, and it was the biggest annual event for the organization to date. This year also marked the first time in history that both a sitting president and vice president of the United States attended and addressed NRA Members.
Despite new or emerging industry trade shows dominating the TSNN 25 finalist lists, it was the 147-year-old NRA's more than 70-year-old show that came out on top. NRA's Director of Shows and Exhibits Jeff Poole said the award, "…demonstrates the vitality of the NRA and the firearms industry. This award is proof that NRA is in tune with its membership, true to its mission and delivering the content our members want."
TSSN was established in 1996 and has hosted the awards for the past nine years. The network is part of the Tarsus Group, which is listed on the London Stock Exchange and has U.S. offices in Milwaukee, WI, and Boca Raton, FL, as well as overseas locations in London, Paris, Dusseldorf, Istanbul and Shanghai.
The
148th NRA Annual Meetings & Exhibits
is scheduled for April 25 to 28, 2019, in Indianapolis, IN. If  that's a little too far in the future for your taste—and you're on the list of the
17.25 million
law-abiding citizens with a carry permit—mark your calendar for Sept. 14 to 16, when the
NRA Carry Guard Expo
comes to Richmond, VA.