by
Shooting Illustrated Staff
posted on February 6, 2012
Support NRA Shooting Illustrated
DONATE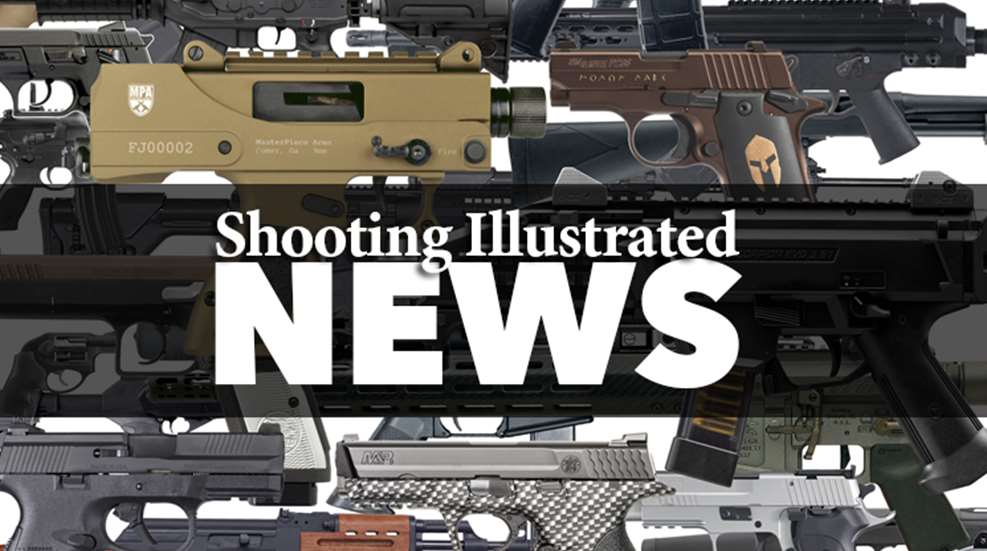 Designed for extreme sighting speed and superior long-range accuracy for AR platform rifles and .223 cartridges, the P-223 is offered in 3-9x40 long range and 3x32 Carbine models. The P-223's entire optical system is fully multicoated for extreme brightness and light transmission.
The P-223 3-9x40 features the patented Nikon BDC 600 reticle and tactical-style turrets with Zero-Reset feature to simplify field adjustments. Developed specifically for the trajectory of the .223 Rem /5.56 NATO round with 55-grain polymer tip bullet, at 3240 FPS the BDC 600 reticle offers shooters unique open circle aiming points and hash marks from 100 to 600 yards.  MSRP for the P-223 3-9x40 is $199.95.
The P-223 3x32 Carbine is an incredibly compact optic designed specifically for fast-handling, shorter barrel ARs.  The all-new, fast-sighting BDC Carbine reticle was developed specifically for the 3x32 and .223 Remington cartridge to make engaging targets out to 600 yards a snap.  MSRP for the P-223 3x32 Carbine is $149.95.
Like all Nikon riflescopes, the P-223 is optimized for use with Nikon Spot OnTM Ballistic Match Technology.  The Spot On program provides users with exact aiming points on the BDC reticle for any load or ammunition at a specified range.  Spot On can be purchased for iPhone and Android or tried out for free at nikonhunting.com/spoton.
Also available is an all-new P-Series Mount. Developed to fit Picatinny rails found on most flattop AR rifles, this two-piece design allows proper height and positioning of either P-223 scope.  The lightweight-but-strong alloy construction will hold up under the most brutal conditions.
The Nikon P-223 riflescopes include the following features:
Fully Multicoated Optical System
Provides up to 98% light transmission and maximum brightness from dawn to dusk. 

100-yard Parallax Setting
Eliminates parallax for precise shooting. 

Generous, Consistent Eye Relief
Keeps your brow safe—even with the heaviest recoiling cartridges, lightweight rifles, and severe shooting angles.
Precise, 1/4-MOA Hand-turn Tactical-Style Turrets
Positive click reticle adjustments get you zeroed in quicker and maintain your setting.  

Zero-Reset Turret Feature
To simplify field adjustments, Nikon has integrated this feature into all new riflescopes. Just sight-in as usual, then lift the spring-loaded adjustment knob, rotate to your "zero", and reengage. Field adjustments are now as simple as dialing-in your subsequent ranges. 

Waterproof/Fogproof
Nitrogen filled and O-ring sealed.                 

Nikon Inc. is the distributor of Nikon sports and recreational optics, world-renowned Nikon 35mm cameras, digital cameras, speedlights and accessories, Nikkor lenses and electronic imaging products. For more information on Nikon's full line of riflescopes, binoculars, Fieldscopes and laser rangefinders, please contact: Nikon Sport Optics, 1300 Walt Whitman Road, Melville, NY 11747-3064, or call 1-800-645-6687. www.nikonhunting.com.