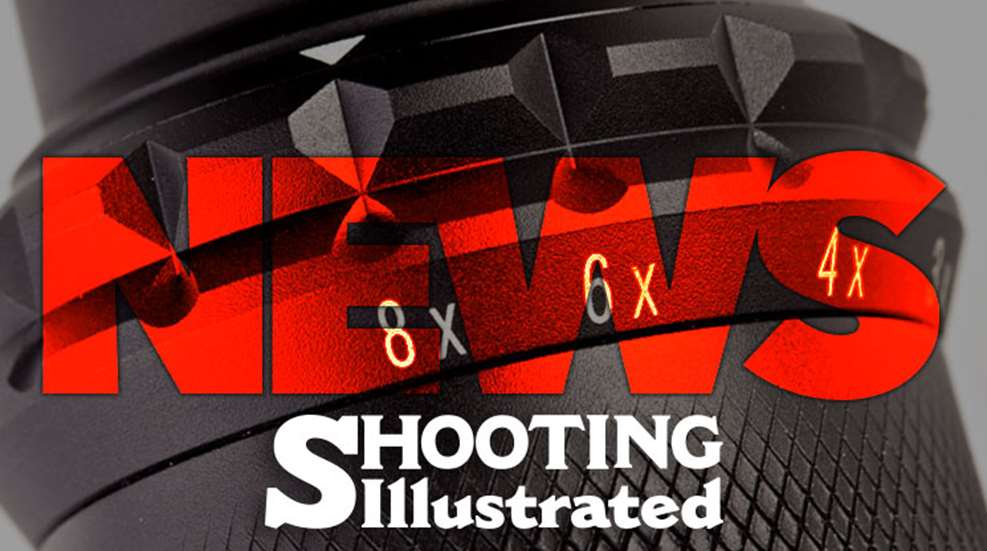 The inventor and founder of Nightforce Optics—an avid shooter and hunter—may not have been interested in starting a business 25 years ago when he built a riflescope for his own use, but word spread, and Nightforce was born in 1992. To celebrate its silver anniversary, the company is offering a Special Edition Ruger 10/22 with the purchase of select riflescopes until Dec. 31.

"We're celebrating a quarter-century of phenomenal success by 'giving back' to our steadfast fans and customers," said Gordon Myers, director of sales and marketing. "Partnering with a trusted brand like Ruger and offering a limited edition of their renowned 10/22 rifle to purchasers of our riflescopes is a win-win for our consumers and dealers alike. It's our way of saying thank you to the shooting community that supports our industry."

The special 10/22 comes wearing a red-and-black laminate hardwood stock with "Nightforce 25th Anniversary" engraving. The receiver and threaded barrel are satin stainless and the later wears a flash hider. California-compliant versions are also available. Scope mounting's fast, thanks to the Weaver rail and it comes with an extended magazine release and Ruger's BX-1-CLR 10-round magazine.

In the quarter-century since Nightforce was founded, its products have been proven in the hands of the military and special operations units, by hardcore hunters, competition shooters and tactical and law-enforcement professionals. More than 20 different models are currently available from the company today—enough to satisfy every shooting discipline and modern rifle system.

Innovation is one of the reasons for the company's long-term success. Its patented ZeroStop technology allows shooters to return to their chosen zero point, regardless of how many elevation adjustments they've made. Nightforce also developed DigIllum, a sophisticated digital reticle-illumination system that excels under virtually any lighting condition.