IWI US has two exciting new platforms coming within the next few months.
We had the chance to put some rounds through the IWI Galil Ace rifle in 7.62x39 mm at Media Day. The rifle is remarkably smooth, from its charging handle to its mag release. It's also very accurate thanks to a longer sight radius than found on most AK-style guns. Several variants will begin shipping in Q2 2015.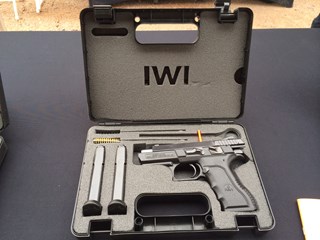 The company also brought back the Jericho pistol, which is available in steel or polymer frames and in 9 mm, .45 ACP and later .40 S&W. The trigger is excellent on these handguns, and they ran very nicely at a busy media day.