by
Shooting Illustrated Staff
posted on September 17, 2019
Support NRA Shooting Illustrated
DONATE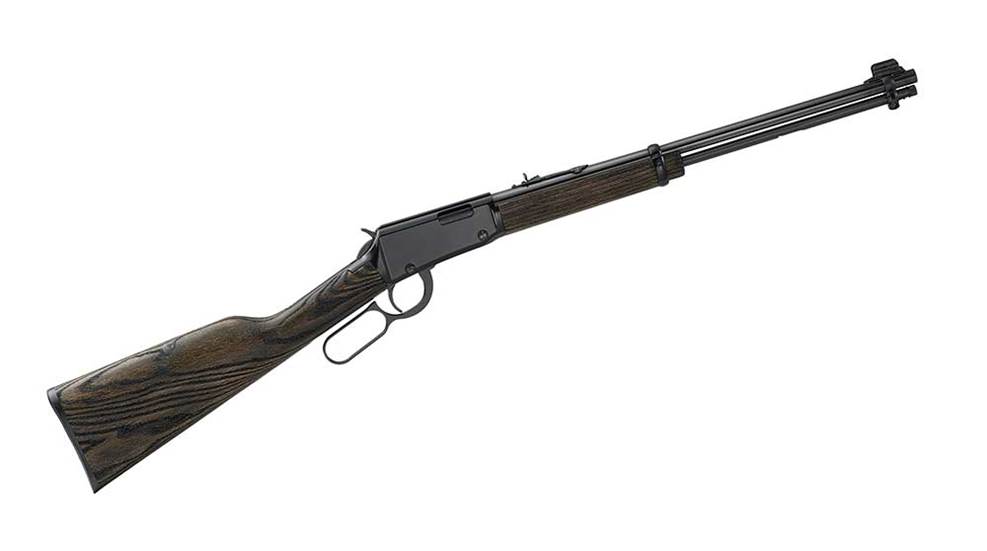 Henry Repeating Arms is known for its lever-action guns, making more of them than any other manufacturer in the United States. Now they are putting a new twist (or rather, lack of twist) on the lever action with the introduction of the new Henry Garden Gun Smoothbore .22. These unique, .22-caliber smoothbore firearms have not been made for more than 12 years, and this new gun capitalizes on Henry's Classic Lever Action .22 platform to create a .22-caliber shotgun specifically created for close-range pest control using .22 LR shotshell cartridges.

"This may be a niche product, but it fills that niche particularly well," says Henry Repeating Arms President and Owner Anthony Imperato. He continues, "For the farmer or the gardener, it's something convenient to keep closet close at-hand to dispatch pests without using a level of firepower that could cause even more property damage than the pests themselves."

Because of their quieter report, negligible potential for a harmful ricochet and an impact that is unlikely to penetrate walls and roofs, using .22 LR shotshells is great solution for pest control inside tight quarters or enclosed spaces. The features of the Henry Garden Gun Smoothbore .22 lets you use the pest-eliminating properties to their fullest extent.

The 18.5-inch round, blued-steel barrel of the Henry Garden Gun has no rifling, which provides a tighter shot pattern when compared to shooting the same cartridge from a rifled barrel. This lack of rifling also extends the effective range of the .22 shotshell and allows you to put more pellets on-target at close ranges as well. The firearm also sports a 15-round tubular magazine and ash-wood furniture finished with a black stain to differentiate it from the otherwise very similar Henry Classic Lever Action .22 rifle.

The MSRP on the Henry Garden Gun is $421, and more information is available at henryusa.com.