by
Shooting Illustrated Staff
posted on January 22, 2018
Support NRA Shooting Illustrated
DONATE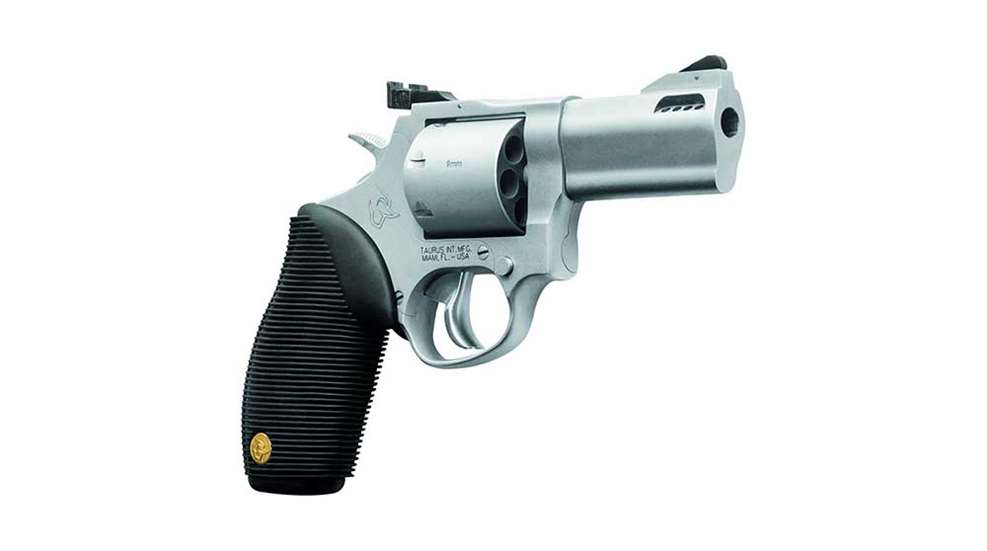 Enhancing the versatility and flexibility of the time-tested revolver platform, the new
Taurus
692 revolver offers consumers the capability to shoot three popular calibers on the market, all through one gun, thanks to an easy swap of the cylinder.
Over the last couple years, the revolver market saw the introduction of several wheelgun chambered in 9 mm, one of the most wildly popular and easily affordable calibers for range use and personal defense. However, these 9 mm guns didn't allow for the use of commonly available revolver cartridges equipped to fire the same-diameter projectile. The Taurus 692 finally provides an affordable, easy-to-use option to do just that.
The Taurus 692 revolver is available in two different models, a carry-friendly option with a 3-inch barrel and a longer 6.5-inch barreled model that provides enhanced velocity and sight radius for range use. The innovation in the system comes with the inclusion of a separate cylinder, which is easily installed, allowing consumers to use .357 Mag. and .38 Spl. through the standard cylinder and 9 mm through the second cylinder when using the company's included Stellar clips to keep the rimless 9 mm cartridge in place.
Both cylinders have a seven-round capacity, providing consumers with an extra round above many other .357 Mag. options on the market. The revolver uses a spurred hammer that allows for both double-action and single-action operation, and a pair of rubberized grips enhance shooting comfort with powerful loads. Other features on the gun include a fixed front-sight blade along with an adjustable rear sight that allows shooters to dial their revolver in precisely. A ported barrel also aids in recoil management, enabling users to reacquire their target quickly and easily after every shot.
The Taurus 692 revolver is available in matte-black or matte-stainless finishes and weighs 35 ounces with a 3-inch barrel and 46 ounces with a 6.5-inch barrel. Two Stellar Clips are included with each revolver to hold a full cylinder of 9 mm cartridges. The suggested retail price on the new revolver is $659.