by
Shooting Illustrated Staff
posted on October 1, 2018
Support NRA Shooting Illustrated
DONATE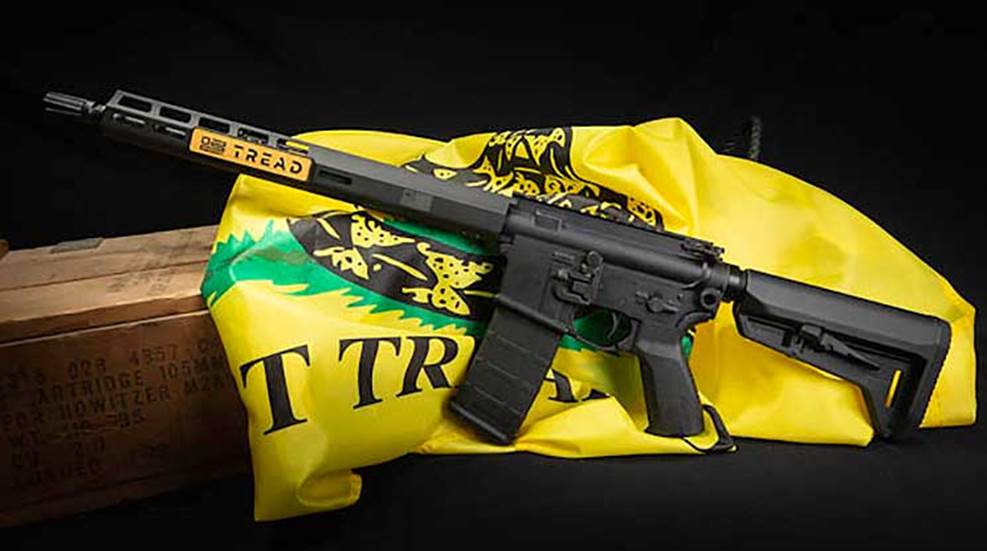 Though, in recent years, sluggish sales have plagued manufacturers of the popular AR-15 platform, companies are still finding room for growth and improvement. After all, the AR-15 is the most-popular rifle in the country, with millions having been sold over the last decade, and part of the reason the gun is so popular is its modularity. A burgeoning aftermarket continues to supply AR owners with countless combinations of accessories, add-ons and enhancements. To capitalize on this "plug-'n'-play" concept,
SIG Sauer
released its M400 Tread rifle, providing firearm enthusiasts with an easy, effective platform paired with a range of additional components.
The SIG Sauer M400 Tread, unlike other base-model AR-15s, secures the barrel and handguard to the upper receiver with a completely different system that requires only two screws for assembly. For entry-level owners of this rifle, this makes changing out components like handguards and barrels even easier. Those who like to tinker with ARs won't have to have a collection of specialized tools to swap out components, making the already-accessible AR even easier to modify.
Base-model-rifles in the SIG lineup are equipped with a mid-length gas system complete with a low-profile gas block hidden under a full-length aluminum handguard complete with M-Lok attachment slots toward the muzzle-end of the rifle. The barrel is machined from stainless steel and features a 1:8-inch twist rate. Other elements include a mil-spec, single-stage trigger, ambidextrous fire controls, quick-detach sling sockets and an adjustable MOE SL-K buttstock from Magpul. Together, this basic package retails at a suggested price of $799.
Want to upgrade your SIG Sauer M400 Tread rifle? The company offers a number of accessories that are compatible with the new system, giving consumers the ability to swap out charging handles, fore-ends, hand stops, back-up sights, muzzle brakes and trigger units with everyday tools people have stashed away in their junk drawers. Echoing the "Garanimals" clothing line developed in the 1970s, tinkerers can find Tread-compatible components by simply looking for SIG Sauer's Tread logo. This way, aftermarket suppliers can offer Tread-specific models of their own AR enhancements, giving users the ability to access a growing number of add-ons and enhancements.
Starting in October 2018, consumers can order the base-model SIG Sauer M400 Tread rifle, along with a range of enhancements available from SIG. With the Tread-branded enhancement system, aftermarket options will also begin appearing in coming months, giving owners a growing number of options to choose from when the AR-builder's itch strikes.