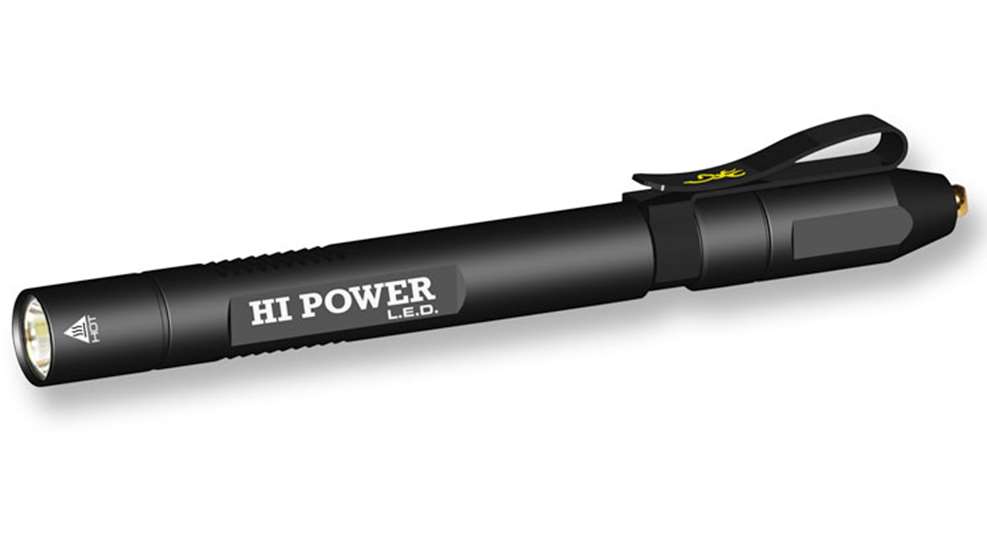 The size of a ball point pen, this Browning flashlight is incredibly bright for its size and will run up to 20 hours.
Powered by 2 AAA batteries the HI Power Pen Light uses Cree XP-C LED lights that creates a brightness of 85 lumens. The light will run for 20 hours on the low setting and 2 hours on the high setting. The HI Power Pen Light also has a Rapid-Strobe setting for personal safety and signaling.
The HI Power Pen light is constructed out of rugged aluminum and features a pocket clip. To help keep the light from being turned on accidently, it features a lock out tail cap switch. The O-ring seal design makes the light water resistant. The HI Power Pen Light comes with a bore light adapter.
Suggested retail value for the HI Power Pen Light   $34.99