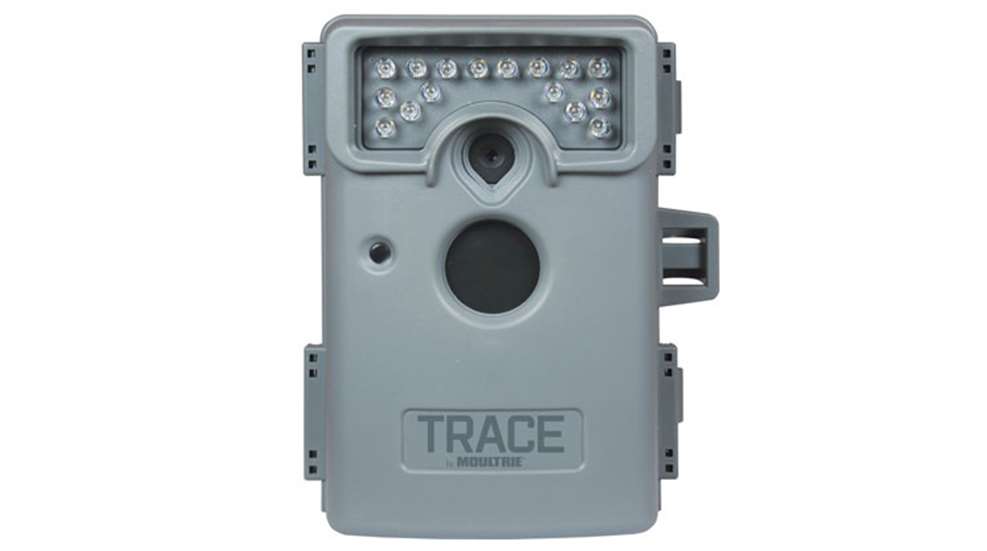 One of the more interesting items to come across the desk is the Moultrie TRACE Premise surveillance camera. Based off the company's line of game cameras for hunters, the TRACE Premise is aimed at the home security market. Mountable practically anywhere and running on battery power (8 AA batteries required), this camera can record up to 16,000 images on lower resolution on a 32 GB SD memory card (not included).
With features like 50-foot infrared illumination and an average trigger speed of under 1 second, the TRACE Premise comes configured for immediate use. The company claims it can be set up in 5 minutes or less, and both a mounting bracket and a mounting strap are included so the unit can be placed in a wide variety of locations.
The camera over-writes the oldest files on the memory card so it is never out of space, and can be programmed to record 24/7 or at different intervals. It can capture a single image, a trio of images 1 second apart, or even video. All recording is triggered by a motion sensor, and the camera enters a "sleep" state when inactive between captures. It can be connected to AC power for "always on" capabilities.
Whether you're looking to see who's been pool-hopping late at night or just want some extra peace of mind for the gun safe, the Moutrie TRACE Premise surveillance camera is definitely something to consider.
MSRP: $149.99