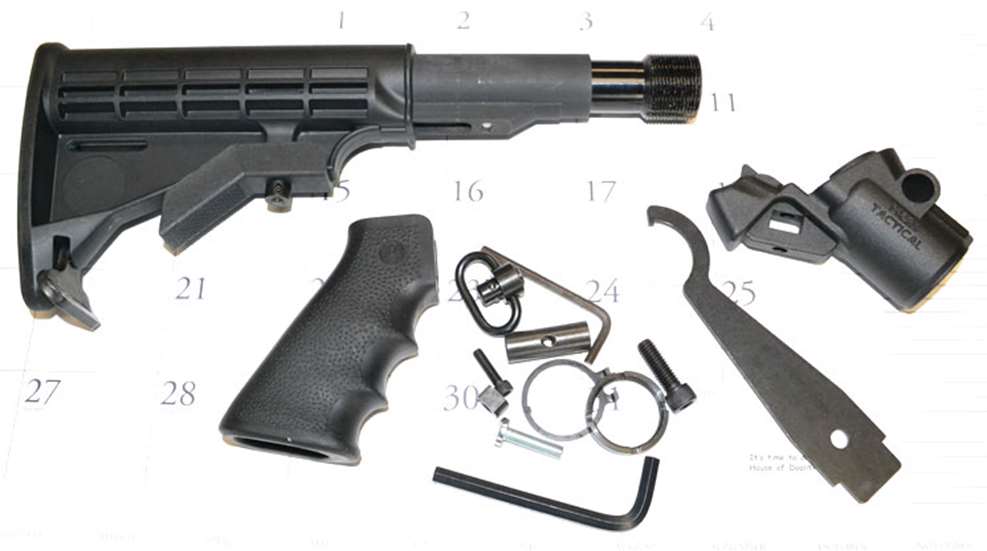 Replacement stocks for shotguns are no new thing, but here's something that might be of interest to fans of the AR-15-pattern rifle and the defensive shotgun.
Mesa Tactical's LEO telescoping stock conversion kit for the Mossberg 500/590 shotgun (a version for the Remington 870 is also available) allows you to use standard AR-15 grips and buttstocks on your tactical shotgun. Upgrade your defensive scattergun with your favorite AR-15 furniture, even including different color combinations.
Be aware, though. Not all grips will fit the conversion—grips with a high-beavertail won't clear the kit—and stocks designed for use with 5.56 NATO may not offer the same level of recoil mitigation as those rated for 12 gauge slugs. Mesa Tactical does offer a stock kit featuring a hydraulic buffer that reduces recoil, however.
MSRP: $195