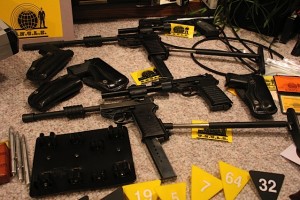 It's been said imitation is the sincerest form of flattery. For most, the acknowledgement brings tremendous satisfaction, but when you're a gunwriter with a passion for tinkering, the result often yield like-minded fans with the same affliction to create. Then I was contacted in 2010 by Paul Richards and Eric Dyssegard, who had been following my blog detailing my efforts to construct a live-ammo-firing replica of the gun used in popular '60s TV show.
The journalist in me felt extremely humbled. However, as I watched their progress in the years that followed, another part of me (the Dr. Frankensteinesque firearm fanatic) felt not only a sense of victory and vindication associated with witnessing its creation—it proved my affinity/affliction for firearm mutation through modification was contagious and spreading wonderfully. Little did I realize just how much. Using their backgrounds in mechanical engineering—and my blog as a guide—they spent two years to create a reliably working, fully functional U.N.C.L.E. carbine with some contemporary refinements. But they didn't stop there.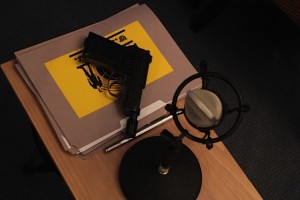 With their guns complete, Paul set out to create a full-length, period-correct film in typical "Man from U.N.C.L.E." fashion called "The Empty Headquarters Affair" to showcase their newly made creations . The movie is now finished, and to say I am extremely impressed with their finished product would be an understatement. The quality they achieved as they worked, reworked and added to their original concept is incredible. A  labor of love, the project was done as an attempt artistic expression while paying homage to the genre, rather than  to make money (though, they probably wouldn't mind making back some of their expenses). The finished product looks and sounds exactly like a professional production. While I do have a brief scene in the film, fortunately for viewers the video in my scene is purposely distorted.
 To celebrate the film's completion, "The Empty Headquarters Affair" is scheduled to premier Sunday, July 20th at the Varsity Theatre in Ashland, OR, at 9:40 AM (PST) followed my an encore online presentation at 4:00 (PST); theemptyheadquartersaffair.com.