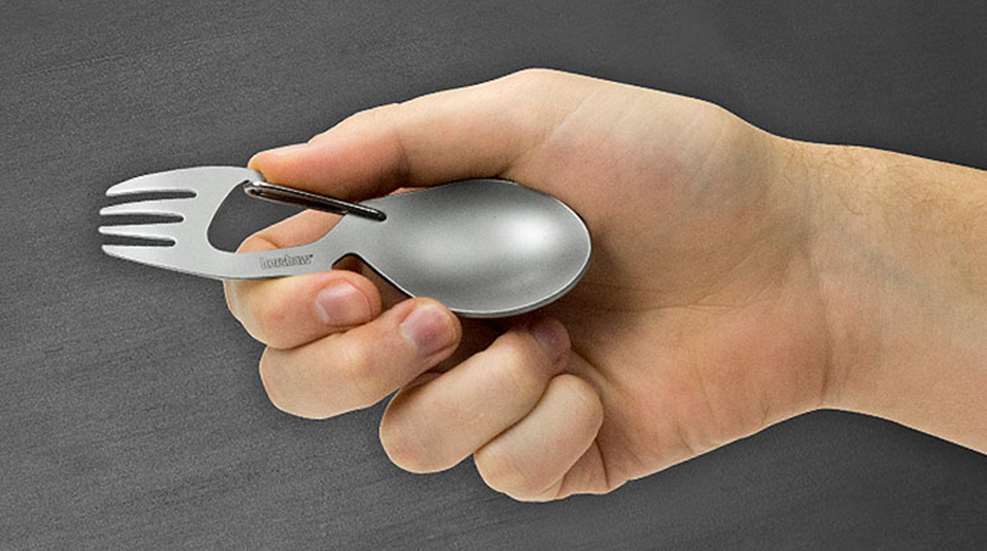 Get a Kershaw Ration spork and leave your forks, spoons and bottle openers at home. This spork isn't the baby-sized spoon-fork combo you're used to. No, the Kershaw Ration can handle generously-sized portions on the spoon or fork ends while remaining convenient and compact. Additionally, the side bar between the two ends is actually a bottle opener, and the Ration comes with a built-in carabiner, so it's easy to clip on to backpacks and bags. Don't worry about wear, tear or bending; the Ration is made of bead-blasted finished steel.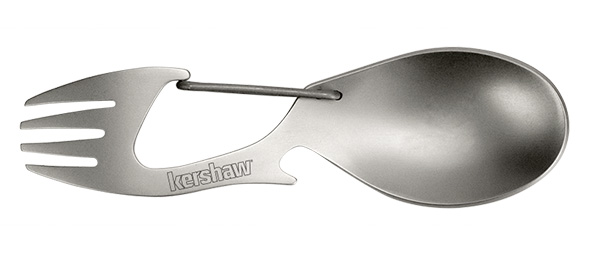 For only $7.49, you can have the versatility only a spork can offer for the quality you've come to expect from Kershaw.
Overall length is 4.6 inches and the Ration weighs just over an ounce.