by
Shooting Illustrated Staff
posted on October 17, 2012
Support NRA Shooting Illustrated
DONATE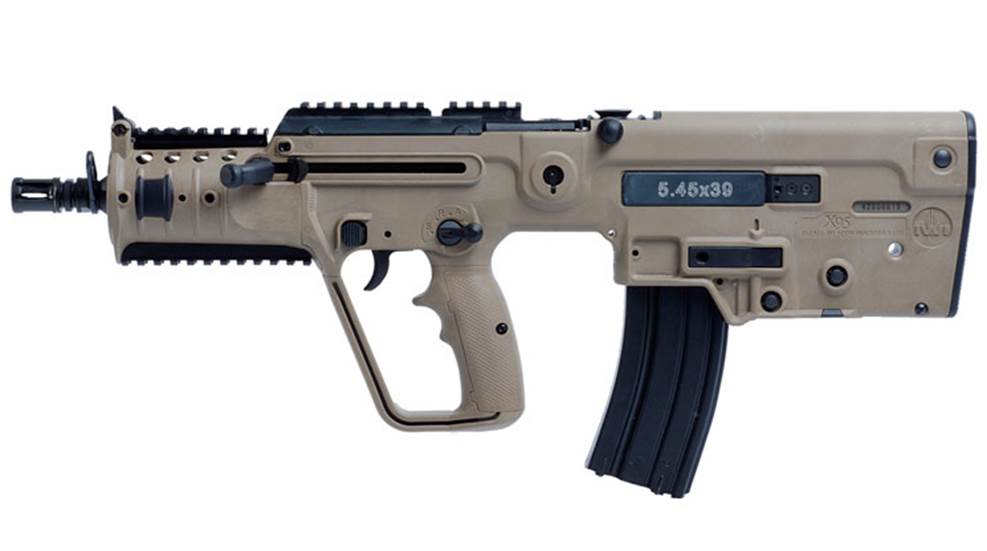 Israel Weapon Industries (IWI) introduces its new conversion kit for the X95 assault rifle for 5.45 mm-caliber ammunition - making it the only weapon in the world with three calibers: 5.56 mm, 9 mm, and 5.45 mm. The weapons will be exhibited at Interpolitex in Moscow, October 23-26, RPC FORT stand and ExpoDefensa in Colombia, October 31-November 2, Hall 6, STAND 113 (TYSA S.A).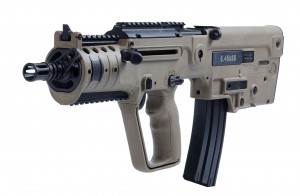 The new conversion kit was developed for the very successful X95 - which can be used as an Assault Rifle, Carbine, or Submachine Gun (SMG) with an effective range of 150 meters for 9 mm caliber configuration. It enables the X95 to be operated worldwide, due to its compatibility with both western and eastern ammunition, thus saving training time, spare parts, and overall costs. The new kit has already been armament and operationally tested in extreme conditions including dust, water, heat, and cold (- 60°C) - as well as for shooting accuracy - passing all tests with remarkable success.
Designed for Military, Law Enforcement, and Special Forces, the X95 was developed in close cooperation with elite units, and was tailored to their specific requirements. Incorporating advanced technology enabling the conversion between calibers within minutes, Special Ops can use the same weapon platform for a wide array of scenarios. The kit can include a silencer for all calibers, distinguishing the X95 as the ideal weapon for Special Forces dealing with complex situations.
With an outstanding effective range of 500 meters, the X95 was created to deal with modern terror threats, as well as urban and open area combat - all in one mission. Exceptionally reliable in even the harshest weather conditions, the X95 complies with the most stringent NATO standards for small arms, including environmental standards. Combat-proven by many police and armed forces around the world, it is the standard Israel Defense Forces (IDF) Assault Rifle.
According to Uri Amit, IWI's CEO, "We developed the kit in response to requests we received from our customers for a 5.45 mm ammunition weapon so that they could use the ammunition in their inventories. This enables considerable savings by allowing our customers to change the rifle barrel according to the ammunition on hand, as well as matching the weapon to the evolving operational scenarios. IWI works closely with its worldwide customer base, providing solutions that are designed to meet their specific needs." He goes on to say, "The X95 is one of the most popular weapons of its category in the world - a success based on its exceptional effectiveness and reliability. We continue to develop a range of new configurations and applications in order to ensure its effectiveness in the widest possible range of situations and field requirements."