by
Shooting Illustrated Staff
posted on January 4, 2016
Support NRA Shooting Illustrated
DONATE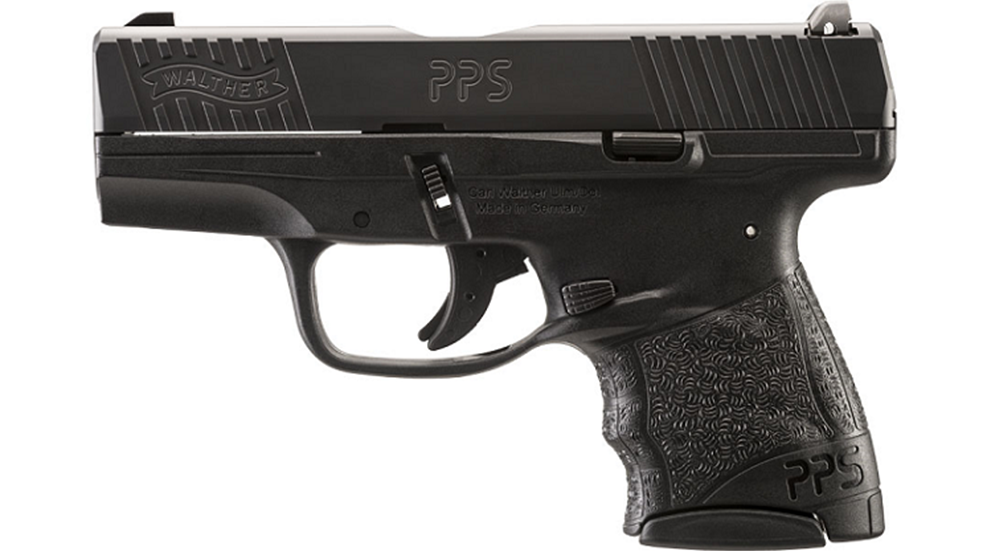 New to the Walther line of personal protection pistols is the PPS M2, a new 9 mm pistol that provides ergonomics and comfort for concealed carry. The new PPS M2 is engineered for the concealed carry shooter looking for a slim 9 mm that provides superior concealability while maintaining comfort and accuracy. The new PPS M2 is built to carry, measuring in at 1 inch wide, low profile and smooth features. This coupled with a new push button style magazine release for easy operation, highlights some of the changes from the Classic PPS to the new M2.
The new PPS M2 is equipped with a smooth, light 6.1-pound trigger pull, which improves control and accuracy. The PPS M2 can be the perfect fit for every shooter with Carl Walther signature ergonomics, that have become a staple in 21st Century Walther Arms. The PPS M2 is also available in an LE edition with phosphoric sights.
Adam Blalock, Walther Arms CEO stated, "I have been really excited about the PPS M2 since the beginning of its development. The PPS Classic has been my everyday carry gun for years.  It's a great gun and the idea of improving on the original was challenging …  but our team has done it.  The engineering enhancements and modifications that create the new M2 truly elevate this pistol into a class of its own."
The PPS M2 will be available in retail stores in early 2016. For more information on the PPS M2, visit
www.waltherarms.com/builttocarry
.