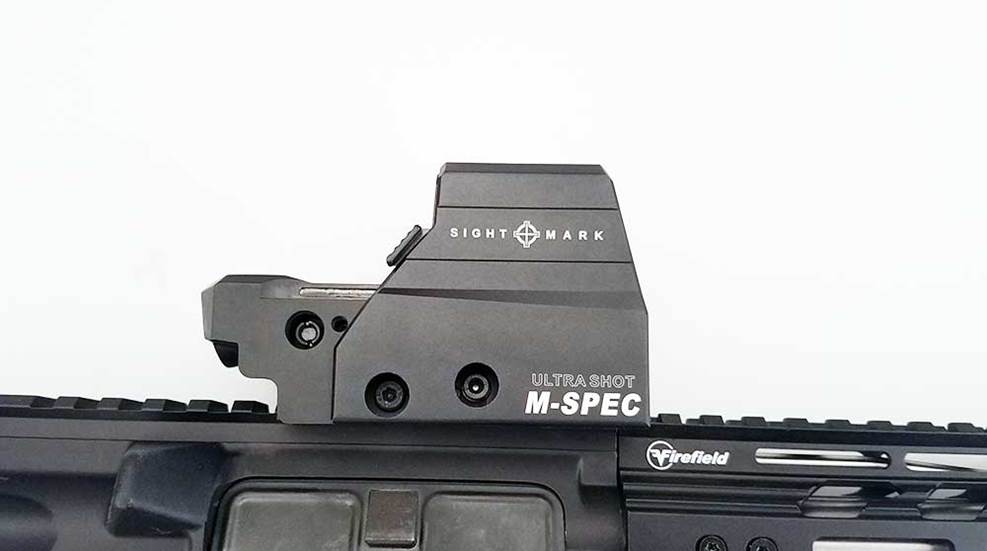 There are a lot of options out there for those looking for a non-magnified, both-eyes-open type optic to put on a rifle. Simple tube-style red-dot sights, open-top reflex sights and holographic sights are the main choices, and variants run the gamut from slightly more than a box of defensive ammo to well into upper three figures.

Reflex sights from Sightmark are in the middle, slightly more affordable section, and one of the newest offerings is the Ultra Shot M-Spec reflex sight. With a 65-MOA outer ring combined with a 2-MOA center dot, this red-reticle option offers unlimited eye relief, 120 MOA of adjustment for windage and elevation, 10 brightness settings in addition to night vision and recoil-resistant up to .50 BMG. Rounding out the specs, the Ultra Shot M-Spec reflex sight is water- and shock-resistant, runs on a single CR123A battery for up to 2,000 hours, measures 4x1.85x2.23 inches and weighs 9.6 ounces.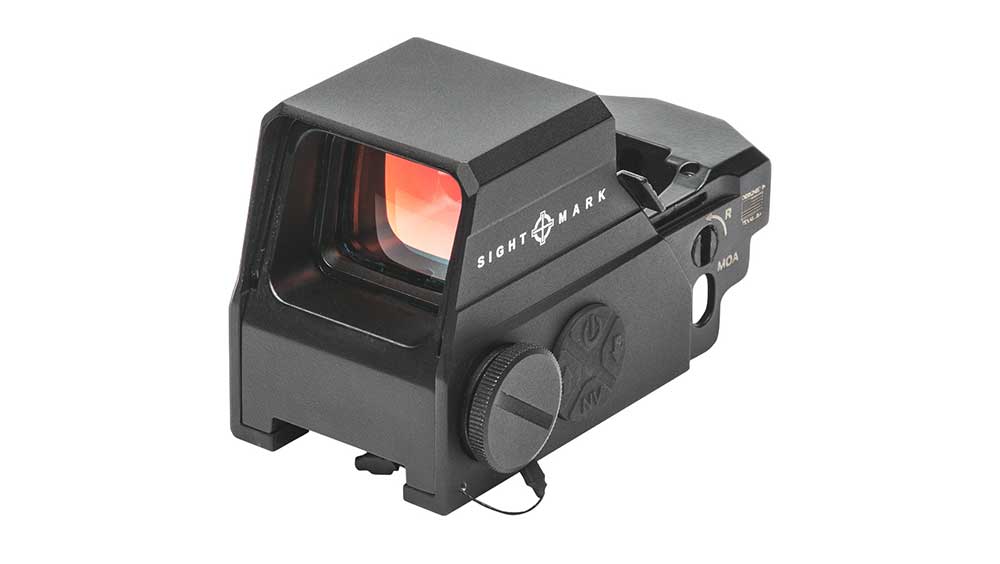 Other notables include a neoprene cover for extra protection when not in use, an integral Picatinny mount and a motion-sensing auto on/off feature with 12-hour shutoff. Controls are intuitive and located next to the externally accessible battery compartment, with four switches: power, increase/decrease brightness and night vision. Lastly, in a thoughtful nod to those that prefer outdoor ranges where sunlight enters the equation, there's a sunshade that slides out of the housing to make acquiring the sight picture easier.

On the range, the Ultra Shot M-Spec Reflex sight proved easy to dial in, easy to acquire, and provided more-than-adequate accuracy. My dad always said, "I'd rather be lucky than good," and that was in evidence when I went to zero the M-Spec. Got it squared away on the AR-15 I was using to test it, put a target out at 25 yards, and fired three rounds. Impact was three inches high, square in the center. Easy, peasy. Check the M-Spec, adjustments are made in 1 MOA clicks, so 3 inches at 25 yards = 12 MOA high; dial 12 clicks down and the sight was spot-on.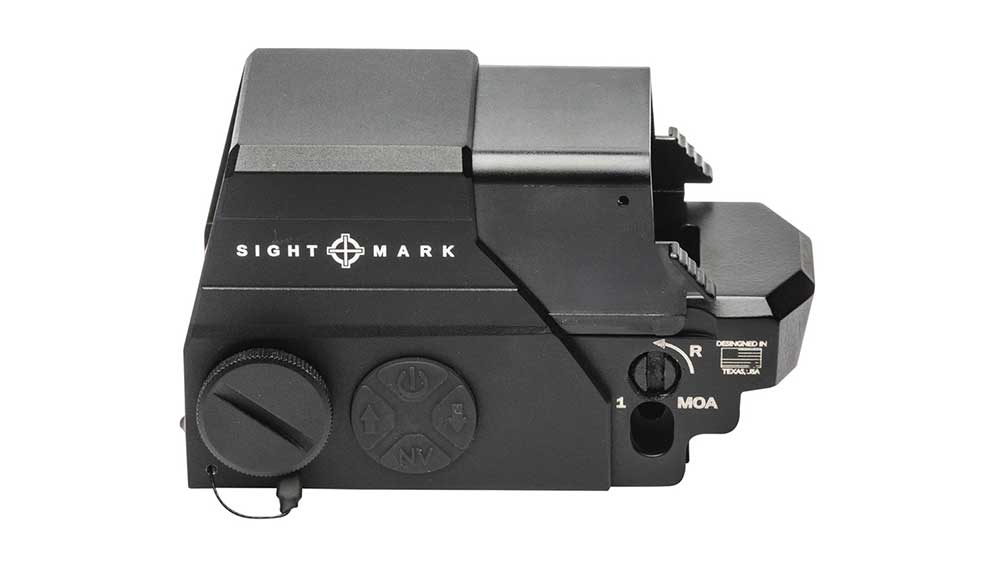 I then proceeded to run a few speed drills where I quickly transitioned from target to target, ran some rapid-fire drills with multiple-shot counts, and finished up with one last check on zero. While not as extensive a test as our red-dot roundup, I ran in excess of 100 rounds through the carbine and the Ultra Shot M-Spec's zero didn't change in the least. When using 1-inch targets at 25 yards, centering the 2 MOA dot in the center of the target would easily put three rounds (in a three-round group) through that dot (and yes, 1 inch groups at 25 yards is ~ 4 MOA, but this is an inexpensive carbine with a budget barrel; I wasn't expecting sub-MOA to begin with…).

Suggested retail pricing on the optic is $239.99, but the Ultra Shot M-Spec Reflex Sight is typically available for under $200 through numerous online retailers.