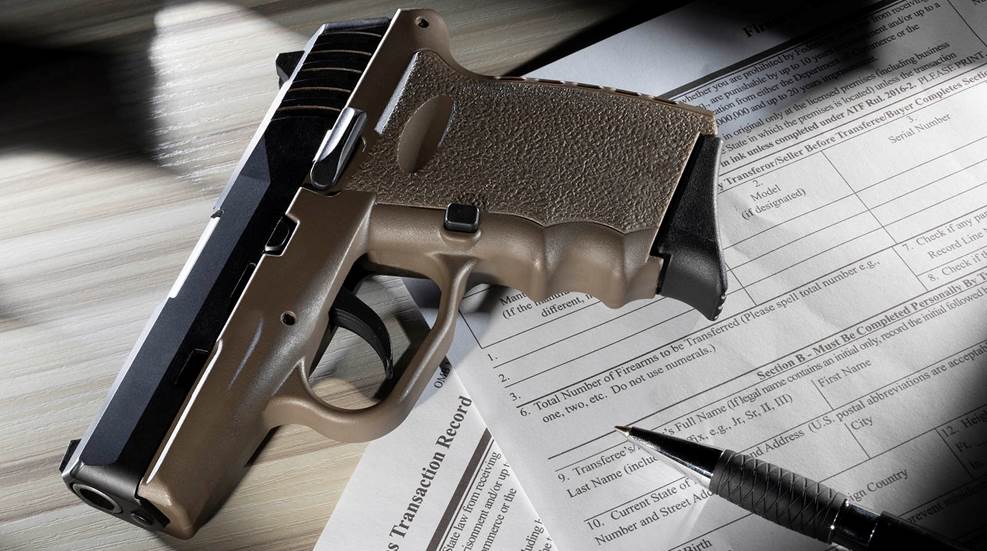 Monthly firearm sales nationwide are down compared to the record-setting pace of 2020, but remain at a level that put 2021's total in second place for volume. Small Arms Analytics and Forecasting (SAAF) estimates gun sales in September came in at roughly 1.45 million, which is a year-over-year decrease of 18 percent when compared to purchases during last year's collision between COVID-19 and widespread urban unrest.
The demand remains notably strong, according to SAAF Chief Economist Jurgen Brauer. "…[A]bstracting from the super-charged year 2020, the third quarter 2021 estimated firearms unit sales (July, August, September 2021) are about 38 percent higher than for the same period in 2019 but this is down from the first quarter increase of 64.5 percent relative to 2019 and the second quarter increase of 56.1 percent, also relative to 2019," he wrote in a press release this week.
"This slow-down in the rate of increase is especially noticeable in the handgun segment of the market. On a different note, cumulatively from January to September 2021, estimated sales come in at about 14.8 million firearms units and already exceed the all-year total for 2019 by about 6.5 percent. Put differently, the firearms market remains extraordinarily active."
Most experts anticipated a decline this year, although the continuing strength in sales caught many by surprise. Total monthly volume for 2021 exceeded 2020 figures until June, when figures finally dipped below those from last year.
It's also important to note estimates of  total number of purchases are based on volume of FBI NICS checks conducted each month, which is not a direct reflection of every sale or transfer conducted nationwide. Many regions of the country do not require the background check for private transfers or for those who hold a valid conceal carry permit, indicating the total figure is significantly higher.