The NRA Annual Meetings and Exhibits take place May 20 to 22 in Louisville, KY, an area with 1.2 million residents and the kind of attractions that make it ideal for the entire family. Here's a look at some of the sights and sounds you shouldn't miss while you're there, along with a few useless facts to befuddle and amaze exhausted staff members at the show.
Ninety-five percent of the world's bourbon is produced in the area. That fact might explain why Louisville is the birthplace of Hunter S. Thompson—who once angered residents by penning an article titled, "The Kentucky Derby is Decadent and Depraved." Muhammad Ali is a native and so was William Clark, although he wasn't around much after he started exploring with someone named Lewis who insisted on top billing.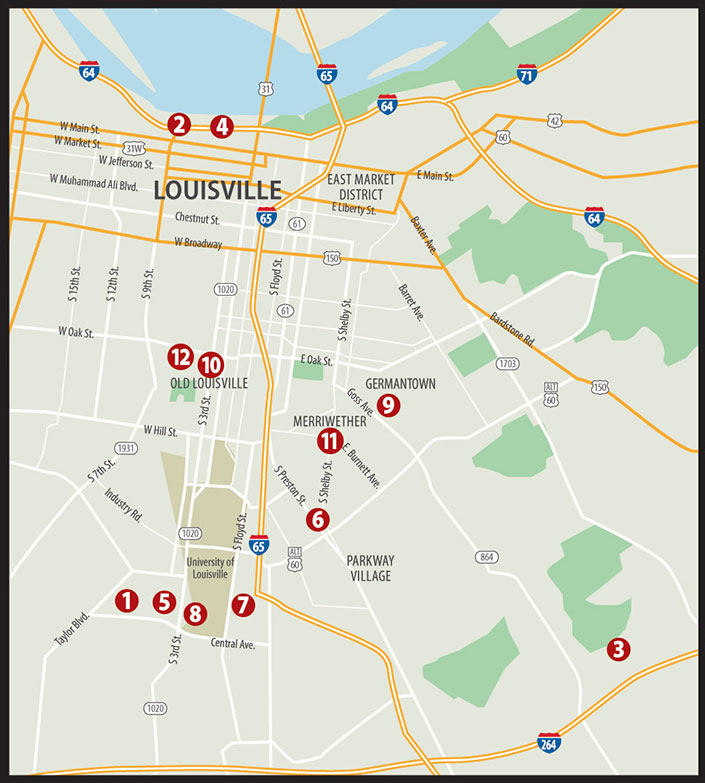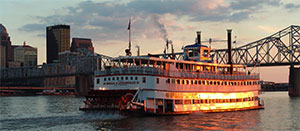 Sights
If horses are in your blood and medical science can't remove them, a visit to the 1. Kentucky Derby Museum, located in Louisville, is in order. Visit derbymuseum.org for details or a tour of Churchill Downs.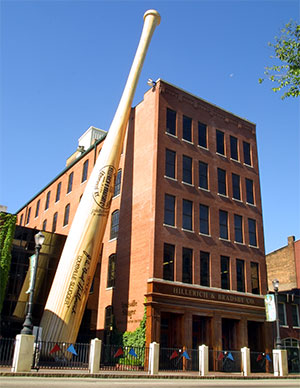 For kids of all ages, no visit is complete without a tour of the 2. Louisville Slugger Museum & Factory (sluggermuseum.com). Make sure you score a personalized bat, but be forewarned: they may not set off the metal detectors, but the TSA still hasn't given them approval in carry-on luggage. Speaking of bats, the 3. Louisville Mega Cavern offers 2 1⁄2 hours' worth of zip lining, rope challenges and the kind of claustrophobic experience guaranteed to satisfy amateur spelunkers. After activities like that, adults can treat themselves to an 4. Evan Williams Bourbon Experience (evanwilliams.com).
Food
Since 1922, 5. Wagner's Pharmacy has been located next to Churchill Downs and serving THE breakfast for horse owners and trainers. Obviously, a few selections on the menu are luckier than others, but adding a little racetrack atmosphere to your visit to Louisville is just the right medicine to start your annual meetings. If you need to satisfy those bacon-donut cravings (that's not a typo, either), try the wares of 6. Nord's Bakery in the Germantown neighborhood.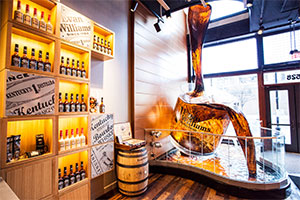 There are plenty of casual places for later in the day close to the convention center, like 7. Coconut Beach Tacos & Cervezas—fast, authentic Mexican with food tested and approved by NRA Pubs staff. Also nearby is 8. Senor Iguanas. If a quick pizza is in order, consider 9. The Post and 10. Danny Mac's Pizza, which is located in NRA-friendly AMVets Post #9 close by. Once the sun goes down, Italian fare is the specialty at 11. Amici's in the Old Louisville neighborhood, and if you prefer a more varied menu, fine dining is available and nearby at 12. Buck's.
---
Where to Shoot
Open Range Sports (openrangesports.com), just west of Louisville on Interstate 71, has 100-yard rifle and 25-yard pistol ranges, all indoor and interactive with ManCom programmable targetry. Shooters can also rent handguns, rifles and machine guns.
The facility also regularly hosts firearm courses and if you need to tire out the junior members in your entourage, consider its Reball (paintball without the annoying paint) Arena. Set indoors, on 11,000-square feet, it features Supair bunkers for cover/concealment and a sound system the company guarantees will "blow your socks off." That's OK mom, because the floor's covered in toe-tickling Custom-Z Pro Turf. All the gear required to get into the action is included with admission.
For more details on the Louisville area, visit gotolouisville.com. Full information on the NRA Annual Meetings and Exhibits is at NRAAM.org.