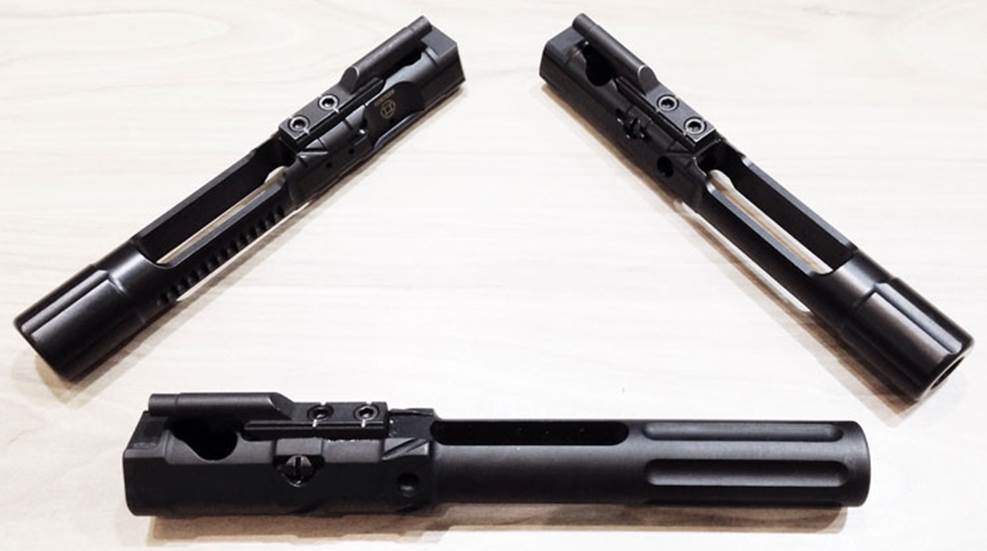 One of the neater things I saw at SHOT Show was Gemtech's solution to the AR-15 gas system when switching between suppressed and unsuppressed shooting.
Available for either AR-15 or certain 7.62 NATO systems (it will not work with the ArmaLite AR-10), the Gemtech Suppressed Bolt Carrier (SBC) is a drop-in replacement for your AR-platform rifle. It can be switched between suppressed and unsuppressed settings with a flathead screwdriver, coin or even cartridge case.
Gemtech claims this new SBC will reduce carrier speed, recoil and blowback during suppressed operation as well as increasing reliability and firearm life. If used in a full-auto device, the SBC will reduce the cyclic rate of fire.
MSRP: $249 (5.56 NATO), $279 (7.62 NATO).