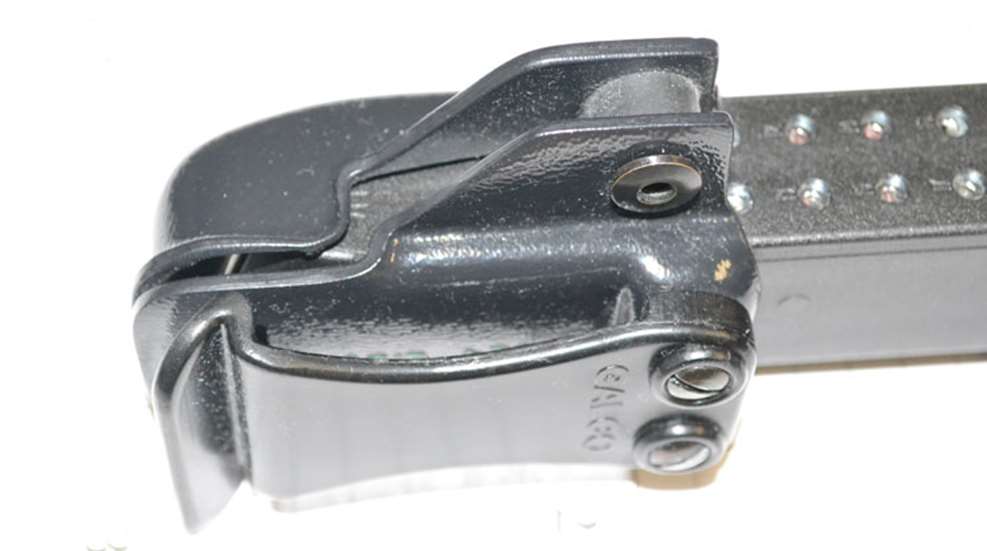 "I have too much ammunition," said no person involved in a gunfight, ever. If you're carrying a firearm for self-defense, you should have more ammo for it, right? If you've chosen a double-stack handgun for your concealed carry firearm, a full-size magazine makes a lot of sense, except that it's bulky and heavy.
Galco's kydex single magazine carrier makes it much easier and comfortable to carry a spare magazine as part of your gear. A single screw allows tension to be adjusted to accommodate different magazines (I've carried SIG P226, Ruger SR9, Glock 17 and Smith & Wesson M&P magazines in this carrier, although this list is not all-encompassing), and two separate clips are included, one to thread a belt through, and another for quick on/off.
After more than a year's worth of use, the only complaint I've found is over time, the screws holding the clip to the carrier get loose. Granted, the screws could certainly be tightened with Loctite, but I'd rather have to tighten a couple of screws every once and a while and still be able to swap belt clips if desired.
MSRP: $37.95.